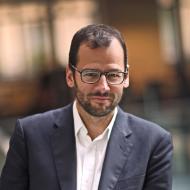 Philippe Foulquier
Professor
Main contributions
Journal of Applied Accounting Research (2020), Recherches Économiques de Louvain (2011), Gestion 2000 (2009), Comptabilité Contrôle Audit (2008), La Revue du Financier (2008), Revue Française de Comptabilité (2007)
Discipline:
Comptabilité,Finance
Faculty:
Accounting, Control & Legal Affairs
Expertise:
Financial Analysis, Insurance, Risk Management, Performance Measure, Family Business, Corporate Finance
Bio
Philippe Foulquier, Ph.D, is Professor of Accounting at EDHEC Business School. He is also Director of the EDHEC Value Creation research centre, Director of EDHEC Executive MBA in Paris and Academic Director of MSc Financial Management in Apprenticeship Track. He began his career in 1990 in the Scientific Department of UAP, notably in Asset Liability Management. He left UAP in 1996 and spent 10 years as a sell-side financial analyst and head of the Pan-European insurance sector at Credit Lyonnais Securities Europe, at Enskilda (n°1 Scandinavian broker) and at Exane BNPP. During this time, he carried out several IPO and international M&A operations. He has been ranked top insurance sector financial analyst in the Extel/Thomson Financial and Agefi international surveys. He joined EDHEC in 2005 to teach financial analysis and accounting. He is actively involved in numerous committees (e.g valuation in SFAF, Fintech labeling in Finance Innovation) and in consulting in corporate valuation, performance management and Solvency II issues.
---
Publications of Philippe Foulquier
---
Derniers articles EDHEC Vox
12.07.2019
Philippe Foulquier , Professor