Recruit and Build your Employer Brand
Identify and attract top talent.
Master in Finance Worldwide
Financial Times 2021
Master in Management Worldwide
Financial Times 2021
Best Business School in Europe
Financial Times 2022
French Recruiters
Discover our recruiting services and events to help you attract, identify and recruit the best talent and develop your employer brand.
International Recruiters
Browse all of our services and events designed specifically to meet the recruitment and employer branding needs of international companies.
Placement statistics
Browse our comprehensive reports, and access our student placement stats and top recruiters.
Sector of activity of EDHEC graduates
Recruit your future employees among our talents.
Internship, apprenticeship and first job calendar for EDHEC students according to their year of study.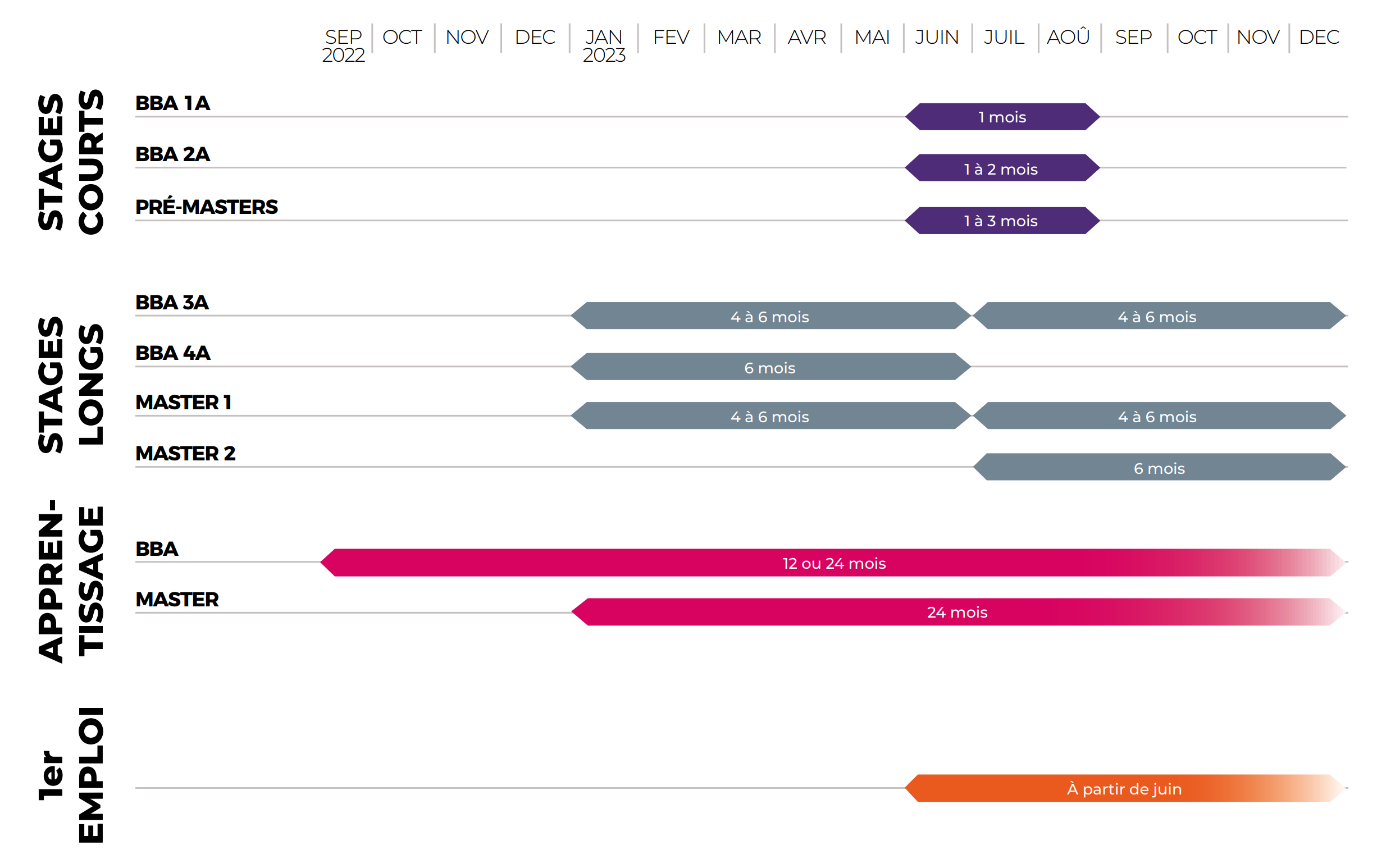 Are you looking for a work-study student?
Apprenticeship favors an optimal presence of the student in the company. The apprenticeship is aimed at students of the EDHEC Master (starting in January) and of the EDHEC BBA 3rd and 4th year (starting in September). You entrust them with evolving missions that take place over 24 months, at the rate of 3 weeks in the company and 1 week in class.
EDHEC and EDHEC BBA apprenticeship is done in partnership with the CFA Formasup Paris and the Ile de France region, with which the company will sign an agreement.
Our next recruitment events