Why choose EDHEC Executive Education?
Discover how the EDHEC Executive Education programmes make a difference
EDHEC's core values, innovation, engagement, and positive impact, are integrated into all Executive Education programmes. Our ambition is to train talents capable of changing the business world to serve future generations. In a society where jobs of the future have yet to be envisioned, the hybridisation of knowledge and the desire to make an impact will be major managerial assets for leaders who strive to solve pressing socio economic issues.
Rankings EDHEC Executive Education
Worldwide: Open programmes,
Financial Times 2023
Executive MBA in Europe
QS World University Ranking 2023
TOP 50
Global MBA in the World
Financial Times 2023
As the business world is in constant transformation, change has become a structural element of society. Within this demanding and exciting context, the ability of organisations to adapt and transition is the new Darwinian standard.
More than just a buzzword, agility is at the heart of mastering shifts, as leaders must succeed in collectively surfing the successive and increasingly frequent waves of change. But by its very nature, an established structure cannot be easily transformed. Structural agility is only made possible through the amplification of individual agility.
EDHEC Executive Education programmes provide tomorrow's leaders with the tools for decoding new business models and challenges. Participants learn to turn major transformations into opportunities for collective success.

Stéphane CANONNE
Associate Dean for Executive Education & MBAs, EDHEC
EDHEC – An internationally renowned brand 
5 campuses across Europe and Asia, 50,000 alumni in 130 countries, and consistently high international ranking.
With campuses in Lille, Nice, Paris, Singapore, and London, a network of 55,000 alumni across more than 120 countries, and highly ranked internationally, EDHEC is among the top 10 Business Schools in Europe.
Academic excellence
EDHEC is renowned for its academic excellence, expert faculty contribution to all Executive Education programmes, and the prowess of its international academic professors and former senior executives. 
EDHEC's faculty consists of international professors of recognised academic excellence: 180 permanent Ph.D. professors and researchers, as well as of business professionals: Senior executives, experts, and coaches. Their collective experience goes beyond typical academic scope, as they provide programme participants with a 360° management vision and adept business expertise.
Triple international accreditation
Out of 14,000 establishments worldwide, EDHEC is one of just 89 Business Schools to have earned the "Triple Crown Accreditation".
The EQUIS, AACSB, and AMBA Triple Accreditation recognises EDHEC's academic excellence in Executive Education programmes, the quality of its faculty, its close links with companies on a global scale, and its involvement in the economic environment of its campuses.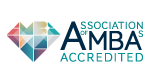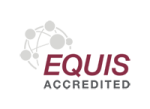 Action learning: A unique pedagogical approach
In line with the realities of business and the daily experiences of programme participants, EDHEC Executive Education embraces and integrates action learning in the form of experiential learning, perspective-gaining through reflection, inspirational action-based educational activities such as consulting projects, and immersive seminars.
A real-life consulting project or live problem-solving & cases based on pressing issues facing the organisation that each participant is working for is the cornerstone of every Executive Education course and a true learning catalyst. During the consulting project for example, participants address strategic and economic aspects while being tutored by EDHEC professors. The project provides a return on investment for the company.
Immersive seminars encourage group cohesion by combining high standards, compassion, motivation, and enthusiasm while enabling members to surpass their own limits. Programmes allow for in-depth work on one's leadership style, reinforced by individual coaching.
A mindset that makes a difference
Executive Education programmes for rising business leaders, designed for business, by business.
Founded by and for entrepreneurs in 1906, EDHEC Executive Education has embodied core business values for over a century. We are convinced that business can and should have a positive impact on both the economy and society as a whole. It is with this conviction that we design our programmes and profession. Strongly committed to our roots in entrepreneurship, EDHEC is proud to be a part of Station F, the largest start-up campus in the world.
Research for business
Research centres, professorships, and an internationally renowned academic community.
For over a decade, EDHEC has pursued an active research policy based on 11 research centres, professorships, initiatives, and an academic community represented by more than 180 professors and researchers of international standing. This figure has grown by more than 25% over the past 5 years. As more than 20% of its available capital is allocated to "useful research", findings related to the business world, new management trends, etc, have a positive impact on the Executive Education programmes and pedagogy. The contribution of its research has earned EDHEC Business School distinguished international recognition.
To recreate myself, feel challenged and be open to new professional experiences, were my primary motivations for attending a leadership programme. It was clear from the onset that my values were in harmony with those integrated into the course, enough to convince me that I had made the right decision. The personal transformation, enhanced skills, and relationships built with other participants and teaching staff, were priceless.

Randa GAILLOT
Advanced Management Programme alumna 2019, Senior Manager, Murex
The quality of the EDHEC Executive MBA programme and its academic staff are of an impeccable standard, just as I expected of a highly ranked Business School. But what makes EDHEC truly stand out in my opinion, is the school's consistent ambition to strive for excellence while at the same time making you feel part of a family, where participants are encouraged and supported to grow both professionally and personally.
Nils Claessens
Executive MBA 2022, Deputy General Manager & Head of Corporate Banking France, KBC Bank & Verzekering, Lille
Discover our campuses
In the heart of Paris, tree-lined in Lille, and on the seaside in Nice. EDEC Executive Education participants have the choice between three state-of-the-art campuses, each one charming in its own respect.   
Out of 14,000 establishments worldwide, EDHEC is one of just 89 Business Schools to have the EQUIS, AACSB, and AMBA Triple Crown Accreditation. This triple accreditation gained from 3 different accrediting bodies, EQUIS in the European Union, AMBA in the United Kingdom, and AACSB in the United States, recognises the academic excellence of Business School programmes. The quality of teaching faculty, links with the business world, and the involvement of the Business Schools in the economic environment of their campuses are all taken into consideration during Business School evaluations. 
Yes. Rankings validate a Business School's commitment to providing an education that gives students the expertise, ambition, and intellectual dexterity to tackle the world's biggest challenges, including climate change, social diversity, and equality. Other factors such as job placement rates, value for money, salary, alumni and employer satisfaction, gender gaps, international representation, and network potential are also considered, depending on the ranking entity. Amongst the most influential rankings for Executive Education, are Financial Times, The Economist, Forbes, and Businessweek. With over 14,000 Business Schools offering Executive Education worldwide, ranking provides applicants with a clearer indication of the quality and potential return on investment. EDHEC Business School has earned a coveted spot among Europe's Top 10 business schools, according to the Financial Times 2021 European Business Schools Ranking.
Only 1% of Business Schools worldwide have achieved the prestigious triple-accreditation that gauges teaching quality, links with the business world, innovation, and the involvement of the Business Schools in the economic environment of their campuses. This is due to the assessment process being very rigorous and the standards so high. EDHEC is proud to be one of the few Business Schools (just 89 out of 14,000) to hold the EQUIS, AACSB, and AMBA Triple Crown Accreditation. Moreover, EDHEC is one of the world's first Business Schools to have been awarded the two foremost international accreditations, EQUIS and AACSB, for its activities. This is a testament to the superior academic quality of its MBA programmes (Global MBA, Executive MBA, EMBA in Healthcare), and other leadership certificates and diplomas, recognised on a global level. 
EDHEC's excellence and commitment to being number one are confirmed by continuous placement in the lists of best academic institutions worldwide. The publication of the 2021 Financial Times ranking of European Best Business Schools cemented EDHEC Business School's presence among the European top 10 for the fourth year running.
News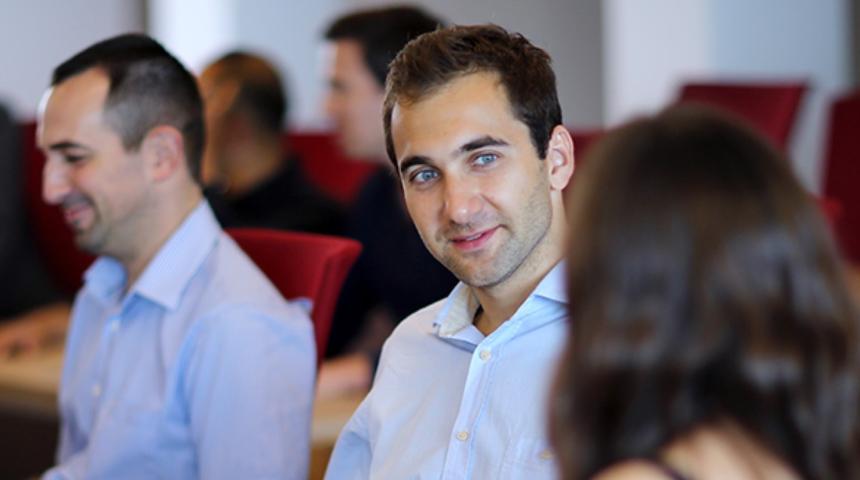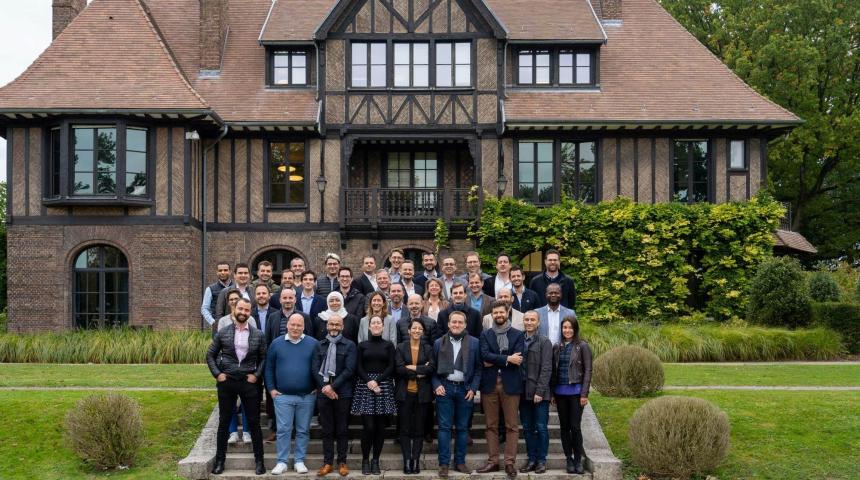 Newsletter
By subscribing you agree to our Privacy Policy and to receive information about EDHEC Executive Education.