Educational Collaboration
The "Teaching Factory"
This co-construction approach set up with partner companies, professors and more than 2,000 master students who work on concrete cases, allows managers to share their experience and skills with students throughout the year.
The company is at the heart of the educational system and benefits from privileged sourcing.
We are very happy to be a partner of EDHEC.
Through educational actions, we are always curious to be challenged by students and to share with them our daily lives and challenges, while identifying and recruiting the profiles of tomorrow.
Morgane Gicquel
HR Project Manager - Groupe SEB
CORPORATE PROGRAMME SPONSOR
Become the reference company for a specialisation
Sponsor a final year specialisation, promote your expertise to a core target audience and be recognised as the industry's reference company on this subject.
Partners: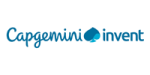 LEARNING PARTNER
An original educational format
A professor-company tandem "co-produces" a sector-based course. As a true educational partner of EDHEC, the company can thus address a targeted audience and modulate its involvement through lectures throughout the course.
Partners: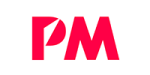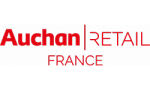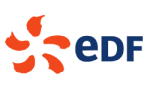 MASTER CLASS
An increasingly popular format
These seminars between professionals and students take place in the form of a highly specialised lecture, followed by an exchange. The students can thus benefit from the guest's know-how and experience.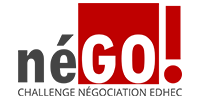 The néGO! Challenge
EDHEC is pulling out all the stops to boost the image of business careers among Pre-Masters students!
April 2024 - Lille Campus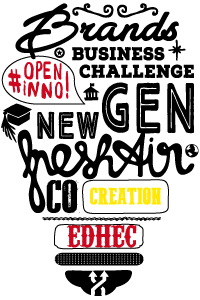 THE EDHEC OPEN INNOVATION CHALLENGE
A unique pedagogical model of co-construction between M1 students and large companies.
March 2024 - Lille Campus