THE PhD EXPERIENCE
EDHEC's PhD in Finance programme has two objectives: academic excellence and to make a difference to financial and business practices. It is a unique PhD programme that challenges professionals to identify research issues in order to propose and implement creative solutions for their industry.
A rigorous financial curriculum
Participants acquire the tools, approaches and experience to become autonomous researchers and innovators.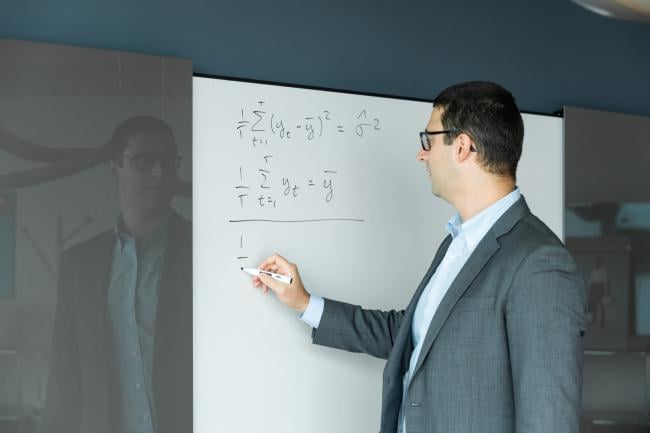 EDHEC Business School's PhD in Finance combines coursework and a dissertation to help participants acquire the tools, approaches and experience to become autonomous researchers and innovators.
It is an academically rigorous programme that prepares professionals for challenges that require an integrated view of financial markets and institutions, a thorough understanding of financial modelling and decision-making, and an ability to identify and research issues to propose and implement creative solutions. 
 
Executive track in focus
The programme is tailored to executive needs and challenges professionals to step back and generate radical, innovative solutions.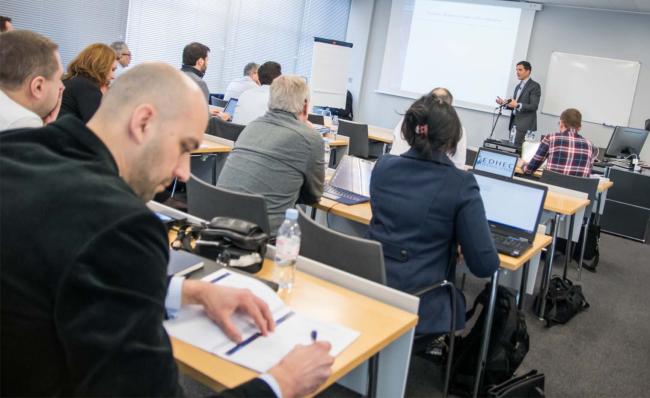 Doctoral studies forge a lifelong ability to approach issues scientifically and to research them thoroughly. They are, therefore, a critical step for practitioners who strive for constant learning and progression in their field.
The EDHEC PhD in Finance is designed for professionals who want to gain and maintain an in-depth understanding of finance, along with the ability to conduct research projects that will yield original insights and lead to innovative approaches and solutions.
Faculty research expertise
The EDHEC faculty comes from the world's best universities and its research centres are renowned for their impactful, industry-relevant academic research.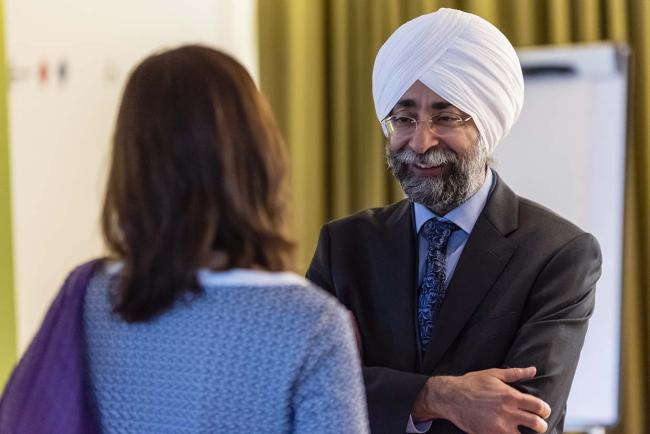 The EDHEC PhD in Finance programme faculty comprises world-class specialists in finance, asset management and economic and financial modelling. It brings together EDHEC Business School's senior economics and finance scholars and affiliate professors from top research institutions around the world such as Chicago Booth, Columbia, Duke, Imperial College, Princeton, Wharton or Yale University. The faculty has an outstanding track record of publishing in and editing for the most respected journals in financial economics, along with a wealth of experience in research supervision and executive education, and a history of senior-level engagement with public- and private-sector organisations.   
PhD class profile
EDHEC's PhD in Finance candidates are individuals with diverse and robust academic backgrounds and professional experience.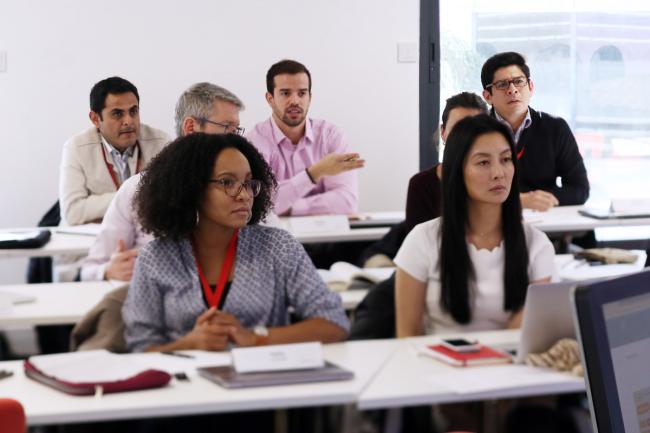 EDHEC seeks to matriculate 12 to 15 PhD students per year and more than 60 candidates are currently enrolled. The average candidate admitted to the executive track is 40 years old and has 15 years of professional experience. Participants in their early 30s hold senior investment manager/portfolio manager positions, while the more mature candidates typically hold head-of-unit positions. Most candidates work for financial institutions (only a few work in academic and research institutions), from alternative investment boutiques to large organisations. All of them have excellent academic backgrounds and hold at least one graduate degree from a renowned institution like Cambridge, Chicago Booth, Haas School of Business (Berkeley), London School of Economics, Leonard N. Stern School of Business (New-York), Stanford, Rotman (Toronto), Wharton or Yale.  
PhD theses
The culmination of extensive research work, candidates must make an original and significant contribution to their field to earn their PhD.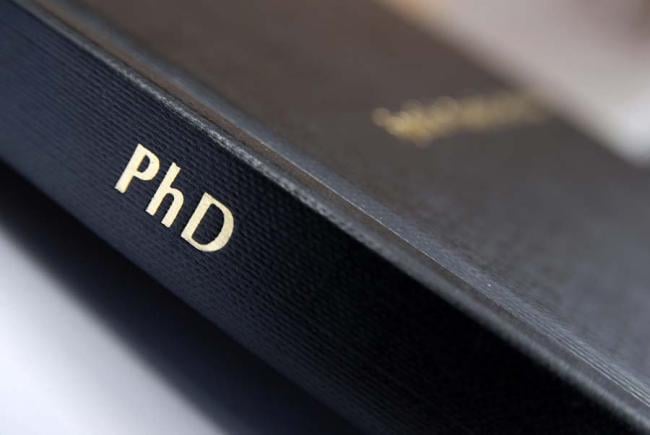 PhD candidates work closely with their supervisor and our academic faculty to author insightful dissertations that advance financial knowledge and practices and are worthy of publication in professional journals.
Discover the list of doctoral theses successfully defended since programme inception.
 
PhD alumni
EDHEC PhD in Finance alumni serve in leadership roles or teach and conduct research at renowned institutions. Their research is published in peer-reviewed journals and academic journals.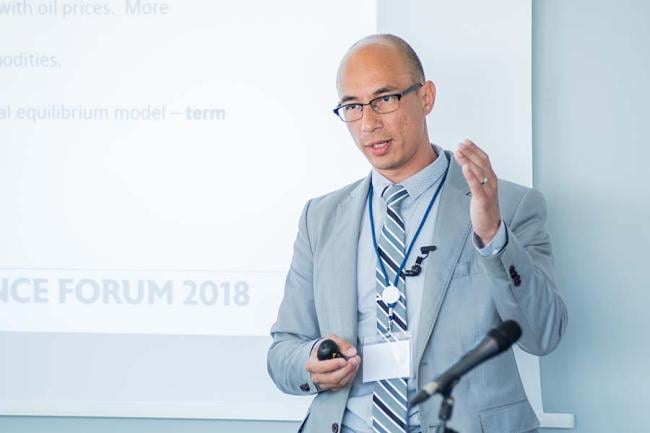 Successfully completing a PhD while holding down a full-time job, with the myriad challenges of work and academic study, requires discipline, motivation, perseverance, tenacity and tremendous determination. We are, therefore, especially proud of all our graduates and their achievements so far.
Facilities and resources
The programme is offered part-time from the EDHEC London and Nice campuses and provides PhD students with access to a wide range of e-resources for off-campus assignments and research work.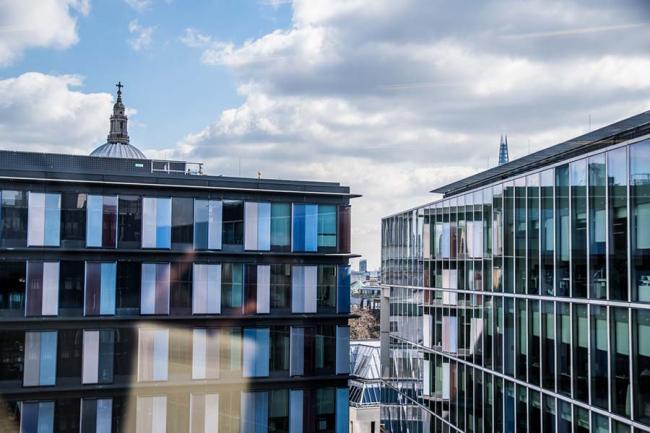 EDHEC offers its PhD in Finance programme from its executive campus in the heart of the City of London and from its exceptional campus in Nice on the French Riviera.
The programme's residential requirement is limited to around 40 days and can be completed in eight weeks over three years. All courses take place in executive learning rooms in London and Nice.
 
FAQ
Questions in this category relate to PhD studies at EDHEC. More specific FAQs can be found on other pages of the PhD in Finance programme.  
You can also contact us by phone or email.
EDHEC Business School insists on timely programme completion and the EDHEC PhD in Finance includes rigorous procedures to track the progress of dissertation work to prevent delays. In the event that a candidate does not manage to complete the programme in three years, they can do so within a further two years.
There is no age limit on or minimum age for joining our programme. Most of our current participants are experienced practitioners (with an average age of 40 on admission), but we also accept younger candidates with a suitable background to support their application.
Because of the nature of the programme, participants in the executive track have, on average, 15 years of professional experience on admission. We have a sizeable minority of students with 5-7 years of professional experience on matriculation.
Our PhD programme does not require prospective applicants to receive approval of dissertation proposals from faculty or to find a thesis advisor. The dissertation process starts during the course of the first academic year.
The fit between candidate and programme is judged based on the candidate's goals and motivation and their ability to complete the programme (strong skills in quantitative methods as part of past studies or as a practitioner). The candidate's ability to write and conduct research will also be given significant consideration.
News