MBA Programmes for career transformation
Life-changing full-time and part time MBAs to develop your leadership skills and accelerate your career.
Rethink your perspectives and reach your objectives for personal and professional development by sharpening your transformational leadership skills, with one of EDHEC Executive Education's top-ranking MBAs. The Global MBA, Executive MBA (EMBA) and EMBA with Healthcare Innovation and Technology (HIT) specialisation, are all designed for ambitious professionals looking to gain a 360° business vision in a global context.
Rankings
Join an MBA Programme at one of Europe's top 10 Business Schools, according to the Financial Times
Worldwide ESG & net zero teaching
Financial Times 2023
Worldwide International mobility
Financial Times 2023
TOP 50
Global MBA in the World
Financial Times 2023
Executive MBA in Europe
QS World University Ranking 2023
How to choose an EDHEC MBA that is right for you 
EDHEC MBAs are triple-accredited and consistently rank amongst the best in the world for diversity, opening up new international career opportunities, and for return on investment. We place great emphasis on personalised career & leadership development within an enriching, diverse, and inclusive learning environment.
Investing in an MBA is an important decision for your professional evolution, so we ensure that our programmes are centred around participants' requirements. An MBA at EDHEC is not just a degree. It is a transformational experience during which you find yourself becoming part of an international network and alumni family. Through these, you will find support, both during and long after the end of your programme.
We offer a range of options including a full-time Global MBA and part-time Executive MBAs in different locations. There are options on intake dates as well as on programme format. Each programme includes electives or specialisations, and dedicated support.
Discover our MBA programmes to determine which one is best for you.
Diverse as the world, Individual as you.
Duration
10 months with fast-track or extension options*
Upcoming intake dates
September
Lead the transformation you, your career and the business world need
Upcoming intake dates:
October & March
Executive MBA Healthcare Innovation & Technology
Manage the challenges and changes in the global healthcare economy
Upcoming intake dates
October & March
What is the difference between a Global MBA and an Executive MBA ?
A Global MBA (GMBA) and an Executive MBA (EMBA) offer very similar programme features. How each one is organised, the level of content and particpant profiles however, differ. A GMBA is an intense full-time, 10-month programme that requires participants to take a short career break of 10 months. Applicants are required to have a minimum of 3 years of professional experience. An Executive MBA is a part-time 16-month programme. Participants can continue to work throughout and are generally required to have at least 10 years of professional experience. 
An EMBA (short for Executive Master in Business Administration) is a part-time programme designed primarily for experienced professionals looking to pursue an MBA whilst continuing to work. Participants are usually required to have at least 8 years of professional experience. EDHEC EMBA cohorts have an average of 14 to 15 years of experience. The duration of the EMBA is 16 months, making it manageable from both a personal and professional perspective. It allows you to continue your career while simultaneously enabling you to apply your educational experiences directly to  your existing job.
An Executive MBA is also ideal for organisations that are looking to develop or retain high-potential managers. This is thanks to the programme's format that makes it possible for participants to balance work and study. Employers begin to see an immediate impact and return from their managers' participation in the programme.
The first big difference between an Executive MBA and the EDHEC Global MBA is the format. A Global MBA is full-time and intensive, meaning that you will need to take time out of your career.
The EDHEC Global MBA is an intense 10-month programme which makes it ideal for participants who have already started their career and want to pursue an MBA without taking too long of a career break. We require a minimum of 3 years' experience for the Global MBA and the average age of our participants is 32 years, with 7 to 8 years' experience.
The MBA cohort is highly diverse and international as many participants move abroad to pursue the programme. Relocating gives them the opportunity to experience life in France and also broadens their horizons in terms of where to apply for their next career move.
Evaluate my profile
Find out which MBA programme best fits your needs and which scholarships you might be eligible for.
For over a century, EDHEC has been helping shape managers and leaders that transform the world. Steadfast in our mission to be of service to business and society, the triple-accredited EDHEC Global MBA combines the tradition of excellence of a French Grande Ecole with the exceptional diversity of a well-established international programme.

Sandra Richez
Global MBA programme director, EDHEC, Nice
Leaders must develop the vision and skills necessary to lead their organisations to success. With an EDHEC Executive MBA, we offer you
the opportunity to put your skills and leadership into practice. Our action learning approach will help you create value to your organisation, create a positive impact on your business and anticipate the key business challenges of the future.

Denis Dauchy
Denis Dauchy, Ph.D., Professor of Strategy of the Executive MBA, EDHEC
Why choose an MBA at EDHEC ?
The EDHEC MBA programmes have a truly personalised and human-centric approach. Participants receive individual support and guidance throughout the programme that ensure an experience aligned with personal and professional goals and ambitions. 
When you join the EDHEC MBA cohort, you will: 
Connect, learn and exchange with a highly experienced, diverse, and international network through your cohort and the 50,000+ alumni members located throughout the world.
Benefit from a unique pedagogical approach that blends academic excellence with business-relevant expertise and research. 
Experience the programme's focus on action learning and real-world challenges to enable you to make an impact from day one.
Career Impact
Depending on your goals, the impact an MBA has on your professional development can be profound and life-changing.
Self-reflection : A great advantage of pursuing an MBA is the opportunity to take a step back and reflect on your goals, ambitions, and future. Through personalised coaching, guidance, and support, some decide to make a complete change in their professional trajectory or even to start their own business.
New Perspectives : During your MBA programme you will be exposed to many different viewpoints and perspectives which will challenge your perceptions and help you think critically. This will enable you to thrive in a diverse world that is constantly changing.
Impactful Leadership : A significant portion of our MBA programmes is dedicated to principled leadership development. This delves into the skills, capabilities, and behaviours you will need to drive transformation within your organisation and career. Principled leadership development will have a significant impact on all areas of your professional and personal life. You will develop the ability to drive positive change with confidence, you will progress in your chosen path, and you will rise to challenges with agility, courage, and inspiration.
Positive Impact : Leaders who stay true to distinct core values, are often those who are able to make the greatest positive impact on their team. The MBA programme examines how consistency, courage and taking responsibility for your actions all lead to having a positive impact. You will learn the importance of caring for your people, understanding the bigger picture and even facing adversity at times, in the interest of the greater good. 
 
Not only will you obtain a globally recognised MBA degree from a top Business School, but you will also become part of an international network. You will find support and expertise in this network, as members encourage you to challenge yourself further and continue your professional development. As a member of EDHEC's global alumni network, you will be part of a 50,000+ member family of inspiring and innovative leaders and entrepreneurs seeking to make an impact on business and society. 
Key Figures
TOP 50
Global MBA in the World
Financial Times 2023
Triple accredited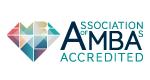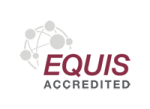 Joining the EMBA programme at EDHEC remains to this day, the best professional decision I have ever made. It changed my life in profound ways. From a human perspective, it enabled me to meet people from diverse backgrounds and profiles. It also made me grow intellectually since our passionate lecturers and speakers were all recognised experts in their fields. Finally, it led to a professional evolution that allowed me to become the leader of my destiny, by aligning my goals with my skills. It made me understand which direction I wanted to take over the next 10 years. Since I graduated, I have become the proud founder of a growing company.

Xavier Dikor Mbouma
Xavier Dikor Mbouma, EDHEC Executive MBA alumnus 2019, Co-founder & CEO, FARI Analytics, Paris
When I started at EDHEC, my goal was to transform my career and change my trajectory by switching to the corporate world. And this is exactly what happened, thanks to everything I learned from such committed professors as Denis Dauchy, who helped me build a more global vision of business (he is also one of the programme directors, alongside Philippe Foulquier), or Clare Gately, who explained to us how to innovate and develop a product or start-up project from scratch.

Vera Steiner
Dr. Vera Steiner, EDHEC Executive MBA alumna 2018, Senior Product Manager B2B Mobile Private Network, A1, Vienna
The network that you build during your MBA is incredible. The support, connections, advice, and inspiration offered, continue after you graduate as you become part of a truly global alumni family.
As you develop your career, move to new countries, industries or even set up your own business, you know that you already have a business network and community to offer invaluable support that will make your relocation or transition as smooth as possible.
I am proud to be an EDHEC alumna. It is always so rewarding to get involved with events and activities which help inspire the next generation of EDHEC MBAs.

Ksenia Sukhova
Ksenia Sukhova, EDHEC Global MBA alumna 2018, Business Operations Manager, Deloitte UK
I chose EDHEC as I was looking for an MBA that offered a truly interactive experience and I wanted to develop relations with the other members of my class. I really appreciated being able to exchange ideas in an environment that encouraged discussion.

Cédric Taelman
Cédric Taelman, EDHEC Executive MBA alumnus 2014, Operational Manager, Sagrex (Belgium)
Choosing the right MBA for you depends on several factors. These include your career goals and ambitions, your situation (would you like to study part-time while you work, or full-time while you take a career break?), as well as your profile and existing experience.  If you submit your profile, one of our Career Advisors will contact you soon to give you some expert insight and tailored advice.
The successful completion of a programme such as an Executive MBA represents a turning point in your negotiating power when it comes to payrise discussions, and as such, can lead to a salary increase. Click here to find out how.
Yes, it does, even if it is not the only criteria to go by. 
EDHEC Business School has earned a coveted spot among Europe's Top 10 business schools, according to the Financial Times 2021 European Business Schools Ranking.
EDHEC Global MBA is ranked 7th overall, #3 worldwide, and #1 in Europe for opening new career opportunities, according to The Economist "Which MBA?". In the latest 2021 Financial Times rankings, our programme was placed at 3rd in the world for corporate social responsibility in the top 20 worldwide for value for money and international mobility.
The Global MBA is ranked #1 in the world for return on investment and has one of the shortest payback periods of just 20 months according to the latest QS rankings.
MBA stands for Master in Business Administration. The full-time Global MBA programme at EDHEC is designed for professionals looking to gain a 360° business vision in a global context. Participants complete the programme following 10 intensive months. EMBA stands for Executive Master in Business Administration. This part-time, 16-month EMBA programme is designed for experienced managers, entrepreneurs and senior executives seeking to experience a professional transformation, while working. Both EDHEC MBA programmes have Triple Crown Accreditation (EQUIS, AACSB, and AMBA).  
A GMBA and an EMBA offer essentially the same programme. How each one is organised and who applies to them does however, differ. A GMBA is an intense full-time, 10-month programme that requires participants to take a career break. Applicants are required to have a minimum of 3 years of experience. An EMBA is a part-time 16-month programme. Participants can continue to work throughout and are generally required to have at least 7 or 8 years of professional experience.
Yes, EDHEC's MBA programmes are inernationally recognised.  Out of 14,000 establishments worldwide, EDHEC is one of just 89 Business Schools to have the EQUIS, AACSB, and AMBA Triple Crown Accreditation.  These international accreditations recognise the academic excellence of its programmes, the quality of its teaching faculty, its close links with businesses, and the involvement of the EDHEC Business School in the economic environment of its campuses.
Generally, applicants must possess a Bachelor's degree or equivalent, must have several years of professional experience, and need to be fully proficient in the English language. Some requirements will weigh differently depending on your profile.  All applicants go through an initial interview with the programme advisor, have discussions with participants and alumni, submit an application form, have a face-to-face interview with the programme director, and finally, receive a response from the admissions committee.
News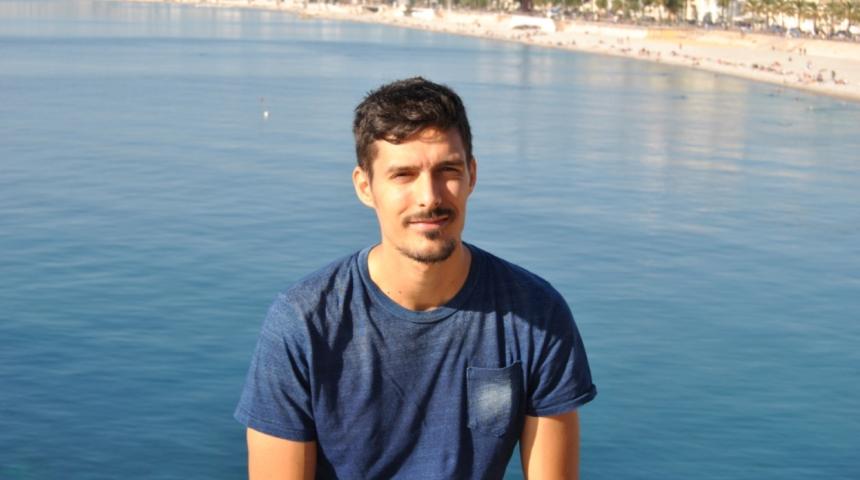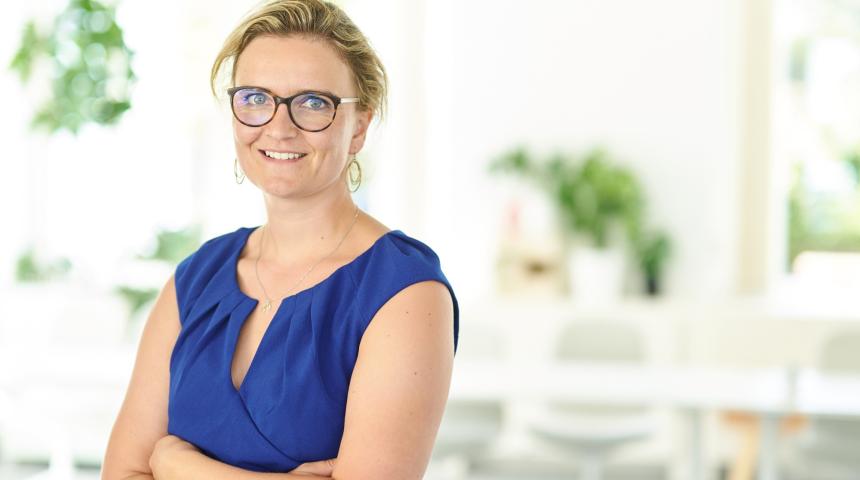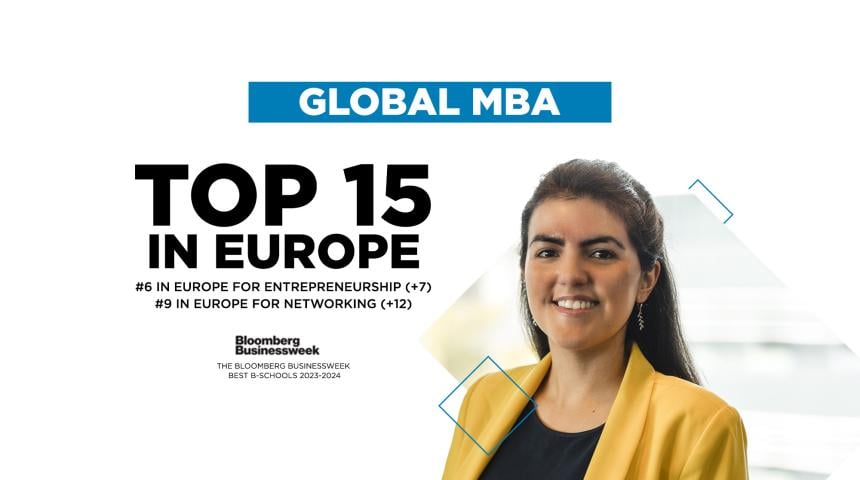 Newsletter
By subscribing you agree to our Privacy Policy and to receive information about EDHEC Executive Education.
Go to the top of the page