Foresight, Innovation & Transformation Chair
Increasing uncertainty requires firms to upgrade their capabilities. Change creates challenges, but also opportunities. The chair aims to make organizations FIT to drive desirable futures for people, prosperity and planet.
« Our research is driven by the belief that organisations as we have built them for stable environments are ill equipped for the era of relentless changes that they face today. Change creates challenges, but also opportunities. The ability to embrace and profit from change will determine the winners from the losers in the 21st century. Over more than a decade we have studied organisations that profit from change, developed a maturity model for the future preparedness of organisations and developed a comprehensive set of practices for enabling foresight, innovation and transformation (FIT). »
René Rohrbeck, Director of the chair
THE PROJECTS OF THE FIT CHAIR
Future Business Models in Building Renovation 2022
This two-year co-creation project brings together complementary and non-competitive industrial partners and final-year EDHEC students. It is orchestrated by the Chair and ARUP in order to meet the challenge of building renovation, in particular to achieve the objectives of the COP26.
The Future of Buildings 2021
This 9-month project brought together 20 partners and 350 students to identify key trends and future development scenarios in the building sector in order to develop innovative, technologically feasible and financially viable solutions.
The Future of Air Travel 2020
For 7 months, this project brought together 17 partners and nearly 130 students around the crucial moment faced by the airline industry during the spring 2020 COVID pandemic.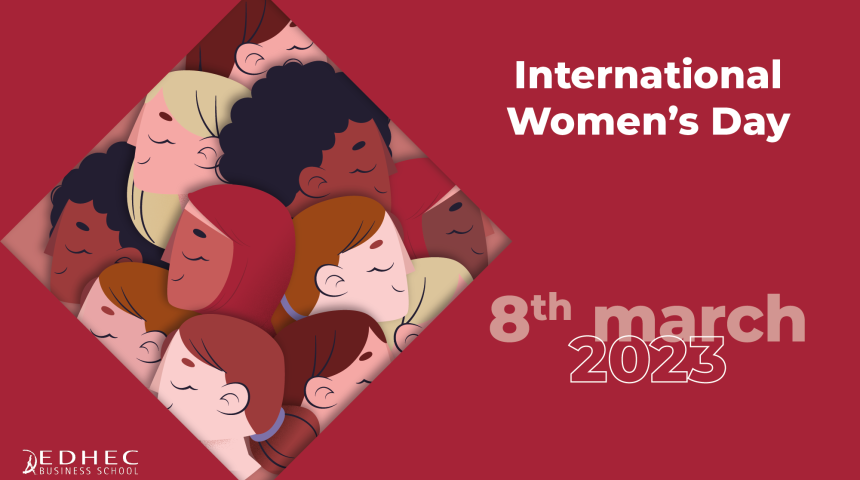 08.03.2023 - EDHEC
The EDHEC community mobilises for International Women's Day
Every year on 8 March, International Women's Day is held to take stock of the si…
EXECUTIVE EDUCATION
Executive Education
Visit our Executive Education page to see what programs we can offer you and your organization. Find out more about our Strategic Foresight Executive Certificate course or one of our customized programs. 
PARTNERING WITH THE EDHEC FIT CHAIR
More than 50 companies work or have worked with the Foresight, Innovation & Transformation Chair. What they have in common is that they are moving forward in uncertain environments and have dedicated strategic foresight units that are committed to building future-oriented ecosystems in their sectors.
Go to the webpage « Partnering with the EDHEC FIT Chair »
IN THE PRESS
The researchers of the Foresight, Innovation & Transformation Chair regularly appear in the media on various subjects. A detailed press review is available on the dedicated page.
THE LATEST EDHEC VOX ARTICLES