Student Life
Choosing EDHEC means living a unique and personalised student experience to implement all your projects and to develop personally and professionally.
Choosing the EDHEC experience means choosing excellence.
You will work in a dynamic environment, with many state-of-the-art facilities that will help you to fully enjoy your EDHEC experience. Joining one of EDHEC's campuses means taking advantage of a strategic position at the heart of innovative and opportunity-rich technology parks.
Specialised and adapted support will be offered throughout your course to train you to become a professional and support you in your various commitments or projects.
This new world is yours and is waiting for you to give it new impetus. Come as you are, make your experience the most inspiring impact possible!
Anne Zuccarelli
Director of Student Experience at EDHEC Business School
Join a dynamic and committed community
Each year, our campuses welcome students from the most diverse backgrounds. This diversity makes EDHEC the best business school for an education that is enriching, highly personalised, globally oriented and connected to the needs of our society. We consider community life to be a fundamental element, and voluntary work is an important part of this.
With over 100 associations, EDHEC is one of the schools with the strongest commitment to voluntary work. Through your involvement, you will develop skills that are useful for your personal and professional development, such as self-confidence, a sense of community and adaptability.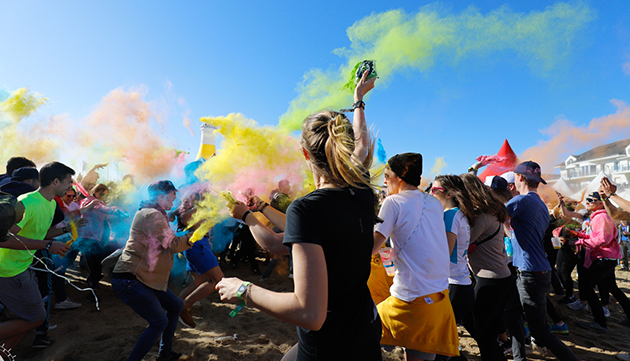 Associative life at EDHEC
The wealth of student life at EDHEC is reflected in its associations, which organise numerous events each year, from humanitarian projects to sports and cultural events to providing services to companies. Joining an association is the best way to meet people and develop skills while getting involved in meaningful projects.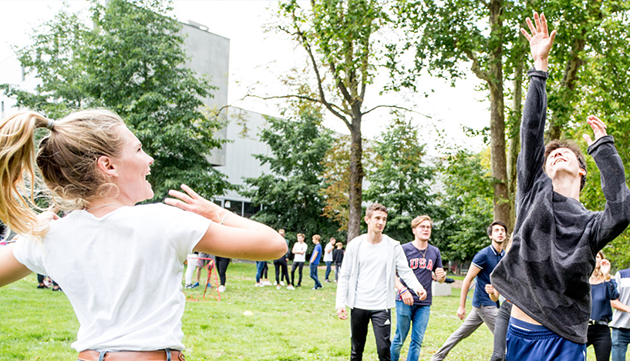 Sports at EDHEC
Indoor and outdoor sports facilities will cater to all your interests and allow you to take part in sporting life, promoting integration, solidarity, team spirit and well-being, values that are essential to your personal and professional development. Numerous sports events are organised on and off campus, with an impact and reputation that is exported in France and even internationally.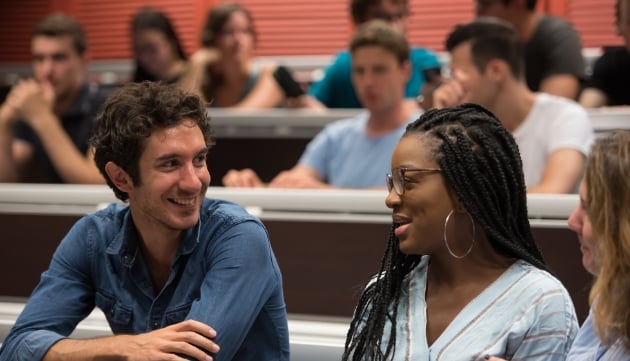 Diversity, inclusion and disability
Joining EDHEC is not only about academic excellence, it is also about enjoying a unique, respectful and caring student experience, building strong relationships and joining a community you can count on for the rest of your life.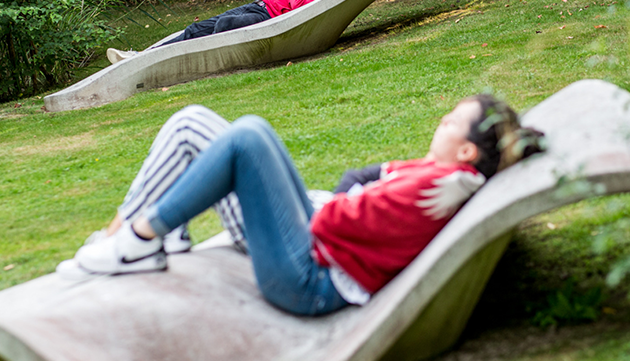 Health & Well-being
EDHEC has implemented a strong support and prevention policy around issues related to the health and well-being of our students. From sports practice to health professionals counseling, a wide range of services are available to our students.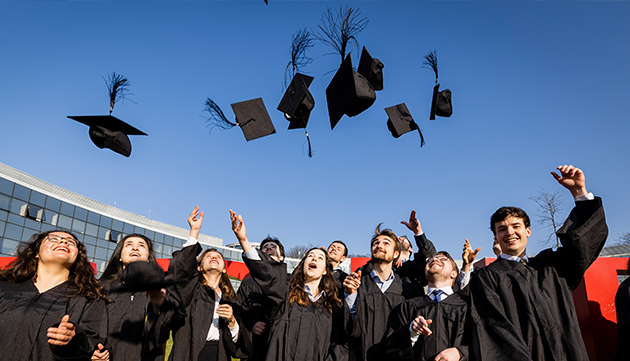 Financial Aids
To help diversify access to higher education, EDHEC is developing and strengthening the "EDHECFORALL" program in coordination with its Foundation. An ambitious system to help and support our students in financing their education.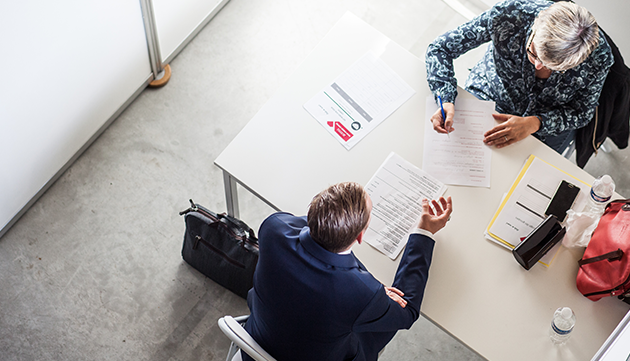 Career Services 
As a student of EDHEC Business School, your future holds plenty of exciting choices and opportunities. Your professional career is a challenging and stimulating journey that starts with your first internship or your first job. Our mission is to help you understand all your possibilities, make the right choices and achieve your career goals.