EDHEC International BBA
Join EDHEC Business School's excellence
WHY EDHEC?
Created by and for entrepreneurs, EDHEC has embodied the fundamental values of business for over a century. Our aim is to pass on the keys to business success to new generations of managers and entrepreneurs, spreading the conviction that companies can have a positive impact on the economy and on society as a whole.
For Future Generations
https://youtu.be/3tSk7ZdSMEw
(musique)
The world is changing.
New challenges, expectations, hopes.
Global warming.
Societal challenges.
To meet these challenges, business has a central role to play.
At EDHEC
We support our students in making a positive impact for future generations.
Leveraging finance to fight against climate change.
Establishing inclusion and diversity as core values.
Creating new and responsible ways to do business.
Opening new horizons.
To do so, we join our forces.
5 academic campuses. 
2 campuses dedicated to entrepreneurship.
175 professors and researchers.
285 partner universities worldwide and 27 double degrees.
Top 10 business schools in Europe (Financial Times).
Academic Excellence.
Sustainable research.
A community of 50 000 alumni in 130 countries.
At EDHEC, we give you the skills and knowledge to lead major transformations.
It's time to be a part of it.
Let's commit together for future generations.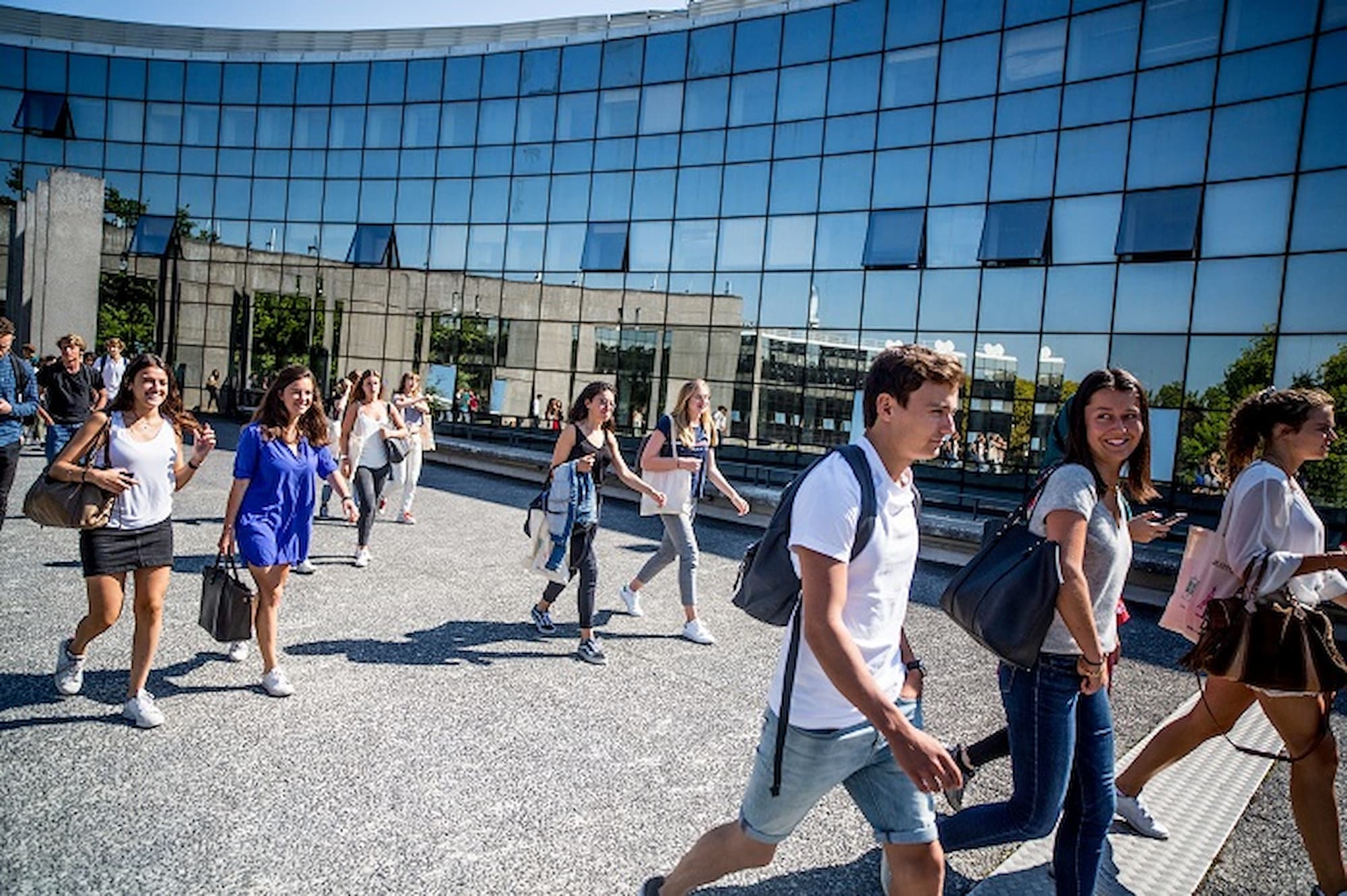 Since 2014, EDHEC INTERNATIONAL BBA has been part of the EDHEC brand. Consequently, the programme meets each EDHEC Business School's quality criteria:
A strict selection of students who meet our skills and aptitude requirements in management;
a worldwide awarded teaching faculty;
a strong international and multicultural focus;
a constant dialogue between companies and personalised career advice during our students' studies and professional careers.

Our programmes
BUSINESS MANAGEMENT TRACK

GLOBAL BUSINESS TRACK

ONLINE TRACK

This track welcomes applicants proficient in French and English. It offers unique learning options combining international exposure, specialisations, and work experience.

 

This track welcomes applicants proficient in English. It offers the exciting opportunity of studying at three top institutions around the world and acquire in-depth knowledge of globalisation issues.

 

This track welcomes applicants proficient in French. This 100% distance-learning programme is tailored to the particular requirements and constraints of students in special situations, whether athletes, entrepreneurs, artists/ entertainers, or persons with reduced mobility.

 
Students who prepare the equivalent of the French baccalaureate (High school diploma, A-Levels, IB, Abitur, Moroccan baccalaureate, European baccalaureate...) can apply to EDHEC's BBA programme.
The EDHEC International BBA is a four years programme. At the end of their studies, students receive a Bachelor degree in business administration. Then, they can decide to pursue their studies in the best institutions, or they can start their professional career, in France or internationally.
A Bachelor in Business Administration is a four year programme providing students with fundamental education in business and management principles. Our undergraduate programmes are aimed at students seeking a balance between academic specialisation, sector specialisation, international and professional experience.
EDHEC Business School has designed a set of specialist degree and certificate programmes 100% online, taught in French or English and available in several formats. These programmes are aimed at professionals. EDHEC International BBA also offers students in special situations - whether athletes, entrepreneurs, artists/entertainers, or persons with reduced mobility - the possibility to study the business management track completely online.
EDHEC is one of the world's first business schools to have been awarded the two foremost international accreditations, EQUIS, AACSB and AMBA, for its activities. This means that EDHEC's BBA programme is recognised not only in France but also internationally.
After a Bachelor in Business Administration, students can apply to international jobs. Depending on the academic specialisation they choose, and thanks to the work experience acquired during their studies (up to 18 months) they can take up career opportunities in a number of areas in the private sector as well as government sector. Graduated students who also want to start their own company can also benefit from the EDHEC's incubator.
News