PhD in Finance Alumni l EDHEC Business School
Find the latest EDHEC PhD alumni news, including new appointments, awards, publications in peer-reviewed academic and professional journals, conferences and the PhD Forum.
PhD in Finance alumni
PhD in Finance alumni of EDHEC Business school serve in leadership roles in the finance industry or teach and conduct research at renowned institutions. 
Successfully completing a PhD while holding down a full-time job, with the myriad challenges of work and academic study, requires discipline, motivation, perseverance, tenacity and tremendous determination. We are, therefore, especially proud of all our graduates and their achievements so far.
76 graduates
69 research papers published in peer-reviewed academic and professional journals
Publications
Below is a selection of recently published articles by PhD alumni, or articles due to be published shortly in peer-reviewed academic or professional journals.
I was looking for a programme that would allow me to take an in-depth and comprehensive look at the research that had been done to spur innovation in the asset management industry. Naturally, this being a PhD in Finance, I also expected to review other aspects of finance that would not have direct relevance to my work as an investment professional. As it turns out, I find that these other...
Chua Sue Wan
Consultant (Treasury), Hong Kong Jockey Club, Hong Kong SAR ‒ Singapore
What I also benefited from, and what I probably value the most, is the teaching methodology the instructors used. This is what I share with others who ask for feedback on this programme.
Suprita Vohra
Director, FX & Commodities Structuring Asia, Barclays, Singapore ‒ Singapore
I would recommend the programme to any experienced asset management officer aspiring to higher intellectual levels and career development, and to anybody who wants to function on the state-of-the-art frontier, which is way beyond where professional designations take you. Come to think of it, I would recommend the programme to any serious finance practitioner.
Rehan Syed
Head of Portfolio Management, ABN AMRO Private Bank, Dubai ‒ US
The format of the EDHEC-Risk Institute PhD in Finance clearly stands head and shoulders above everything else available in part-time format. As a matter of fact, I had been searching for such a course for years, but had never found a reputable institution until EDHEC appeared in my research.
Could you tell us about your background ‒ academically and professionally?
Mohan Subbiah
Chief Executive Officer, HL Asset Management, London ‒ UK
The class comprises an incredible pool of talented and experienced people. Some of my peers are already at the top of their field and many others have the shine of future leaders. The diversity in the classroom is also astounding: here is a group of men and women from all continents, with academic backgrounds ranging from math and physics to political science, and a wealth of professional experiences...
Gideon Ozik
Head of Hedge Fund Solutions, SGAM AI ‒ Israel
As a finance practitioner, I like the balance in terms of technical rigour and application. I have attended many elective seminars that cater to a wide range of interests. In addition, these seminars are delivered by the top scholars in their fields.
Neo Teng Hwee
Executive Director and Head of Portfolio Management for Asia, premier Swiss private bank, Singapore ‒ Singapore
Being mature and experienced, programme participants bring a lot to the classroom and are ready and well equipped to tap the industry knowledge of their peers and to take advantage of the expertise of their professors. It is empowering to be in a position to have in-depth, mature, discussions with people who are experts and have industry experience. This provides for a different learning ...
Cheryl Lim
Associate Principal at a global management consultancy, Singapore ‒ Singapore
The experience has been very positive. I have had the opportunity to make a host of new contacts from a diverse range of backgrounds, experiences, cultures and industries. The quality, experience and reputation of the permanent and visiting staff are big plus points.
Matt Lanfear
Restructuring and Turnaround Advisor ‒ UK
I will not deny that part of the motivation of me pursuing this programme was to try to get an academic position in finance departments in the US. Having completed the programme relatively quickly, I embarked on my search for an academic position. On 31 August 2015, when I entered to give my first lecture as a new faculty member of the finance department in the University of Connecticut, I completed a...
Yaacov Kopeliovich
Assistant Professor in residence position in the Finance Department, University of Connecticut ‒ Israel and US
I looked at a few other institutions, but the EDHEC-Risk Institute stood out because of its format, which makes it possible for executives to join, and for the outstanding quality and broad range of expertise of its faculty. Frankly speaking, there is no competition at the moment in this space.
Rodney Hoskinson
Manager, Actuarial, QBE Insurance Group, Australia ‒ Australia
I also valued the fact that, unlike the students in many full-time PhD programmes with little or no practical experience, all the students in this programme had industry experience. This experience enhances classroom discussions, often improves the quality of the questions asked of professors, and enhances interaction among students outside the classroom. For me, this improves the learning...
Stephen A. Gorman
Senior Managing Director, Director, Tactical Asset Allocation, Wellington Management, Boston ‒ US
I also find that there is a lot of informal learning going on, during workshops, for instance, or when professors deviate from the slides in class to discuss how a result was established after trial and error, or how avenues were explored that turned out to be dead ends. Through such interactions, I have come to understand research as a process rather than a finished product. It is also...
Christopher Firth
Chief Executive Officer, dollarDEX, Singapore ‒ UK
The two features that stood out to me were the existence of an executive track that allowed me to continue to work while doing my PhD, and the track record of EDHEC-Risk Institute in doing research that has practical relevance to the industry.
Lee Su Fen
Senior Economist, Monetary Authority of Singapore, Singapore ‒ Singapore
I looked at the programme in detail and was excited as it opened up new subjects for me, things I did not have the opportunity to do on the job: the core courses mix technical topics like empirical finance and less technical subjects like corporate finance, and the various electives cover a very broad spectrum ‒ all of this promising to expand my perspectives way beyond the confines of...
Messaoud Chibane
Global Head of Quantitative Research, Shinsei Bank, Japan ‒ France and Algeria
Before starting the programme, I talked to a colleague of mine, Igor Lojevsky, who recently successfully completed the programme. He gave me very good advice and said that the programme was high standard and very challenging. That was the magic word! I wanted to take on a real intellectual challenge, so it confirmed my first impression.
Stefano Dova
Managing Director, Co-Head of European Structuring ‒ Structured Finance, Deutsche Bank, UK
The programme brings together highly motivated individuals with outstanding professional achievements and a wide diversity of backgrounds; these are essential ingredients for the success of this type of venture.
Jean-Paul Brasier
Head of Market Risk Management, LIM Advisors, Hong-Kong
The programme impact to date? I have started to use some new asset pricing models, such as the production-based channel, to test and build new factors to help us make better investment decisions.
Haohua (Andy) Tang
EDHEC PhD Candidate, Quantitative Analyst at William Blair, Chicago
One significant impact of the programme in my day-to-day work is that I am more careful about the robustness of the statistical analysis.
Nobuaki Kato
EDHEC PhD Student, Portfolio Manager, Amundi Asset Management, Paris
I appreciated that the programme was designed for industry professionals because of its flexibility, with a strong focus on research that is on the edge of academia and industry.
Marat Molyboga
EDHEC PhD (2019), CFA, Chief Risk Officer, Director of Research, Efficient Capital Management, USA
So far, among other things, the programme has impacted my overall understanding of finance in general, as I am confronted with new and interesting questions and a vast body of literature that broadens perspectives on a variety of issues.
Juan Carlos Quintero
Chief Officer, Investments and other Assets at FOGAFÍN, Colombia
I decided it was time to pursue a doctoral degree, primarily motivated by the desire to conduct original research and to gain in-depth and broad theoretical understanding after working with a large number of pricing models. With a unique mixture of rigour and flexibility, the Executive Track at EDHEC was a perfect fit for my developmental plan, allowing me to continue my career path ...
Hong Sherwin
Director at Financial Industry Regulatory Authority (FINRA), New York ‒ USA
EDHEC Business School's PhD in Finance programme is highly competitive, relevant to current financial research and academically rigorous. Having studied in top research universities on three continents (Asia, America and Europe), I can vouch for the fact that the EDHEC PhD in Finance programme is geared towards producing top researchers who can publish in both academic and industry journals. The faculty of the ...
Rama Malladi
Associate Professor of Finance, California State University, Los Angeles ‒ USA
I think I have become more curious and questioning about what is written, published etc. The research part also prepares you to perform better when uncertain and to embrace that uncertainty when a new project comes in or decisions have to be made.
Anmol Sethy
Multi-Asset Market Strategist, Avanda Investment Management Pte Ldt, Singapore
What I've found useful in the programme so far is that both the professors and students have a diverse range of research interests. This makes it essential to communicate your research clearly and concisely, so that researchers from different backgrounds can appreciate it. This is a life-long skill, and the programme offers a friendly environment in which to refine it.
Jonathan Harris
Chief Technical Officer, ET Index Research
PhD alumni and candidates share their experience of the programme.
Testimonial of EDHEC PhD in Finance Graduate Gideon Ozik, PhD (2011)
EDHEC BUSINESS SCHOOL
Did the programme meet your expectations?
Gideon Ozik
PhD in Finance (EDHEC) and Managing Partner and Founder, MKT MediaStats
I thought the programme was fantastic.
First, when I entered the programme, I had very high expectations.
But when I had finished, I realized, it went above and beyond my expectations.
The workload is something that was a bit surprising. We expected a very intensive workload. However it turned out that the work was a lot more difficult and demanding that we initially anticipated. So it's a real PhD.
The professors that are involved in the programme are among the top in the finance world.
EDHEC BUSINESS SCHOOL
Make an impact
LinkedIn
Follow us: https://www.linkedin.com/showcase/edhec-phd-in-finance/
 
Testimonial of EDHEC PhD in Finance Graduate Messaoud Chibane, PhD (2016)
EDHEC BUSINESS SCHOOL
How relevant is the doctoral programme for finance practitioners?
Messaoud Chibane
PhD in Finance (EDHEC), Assistant Professor, NOEMA Business School, formerly Global Head of Quantitative Research, Shinsei Bank
I think it's very relevant to finance professionals especially for those who have had a reasonably long experience in finance and who still maintain the the willingness to to learn fundamental aspect of finance so these combined with teachers who have very profound theoretical knowledge but are also very knowledgeable about practical
application of finance. The fit of these two utility functions makes it very relevant to financial practitioners.
EDHEC BUSINESS SCHOOL
Make an impact
LinkedIn
Follow us: https://www.linkedin.com/showcase/edhec-phd-in-finance/
 
Testimonial of EDHEC PhD in Finance Graduate Vijay Vaidyanathan, PhD (2012)
EDHEC BUSINESS SCHOOL
What makes the programme unique?
Vijay Vaidyanathan
PhD in Finance (EDHEC) and CEO, Optimal Asset Management
I was very attracted to the PhD programme here in particular because it's a very unique combination of superstar faculty from all over the world. So what's unusual is for example in our classes, we had faculty from Princeton, we had faculty from the University of Chicago, and these are the very top names in their field. So even if I had done a PhD in Princeton, I would not get the faculty from University of Chicago.
If I do it in Chicago I don't get the University of faculty from Princeton. So it's a very unique combination of the top international talent in terms of faculty and the interactions that are possible with these very eminent faculty.
So that was what attracted me the most.
EDHEC BUSINESS SCHOOL
Make an impact
LinkedIn
Follow us: https://www.linkedin.com/showcase/edhec-phd-in-finance/
 
News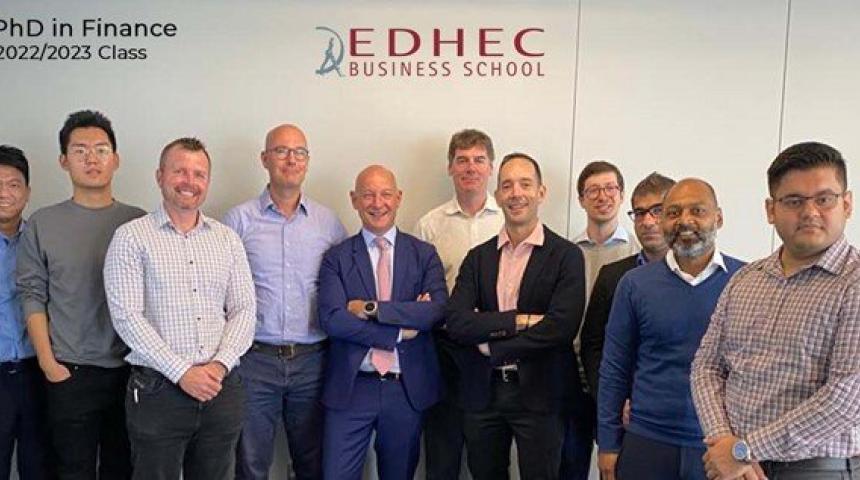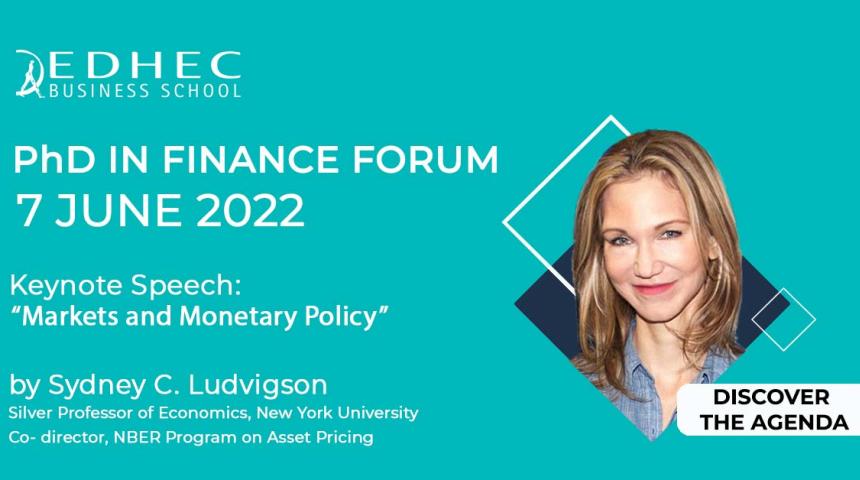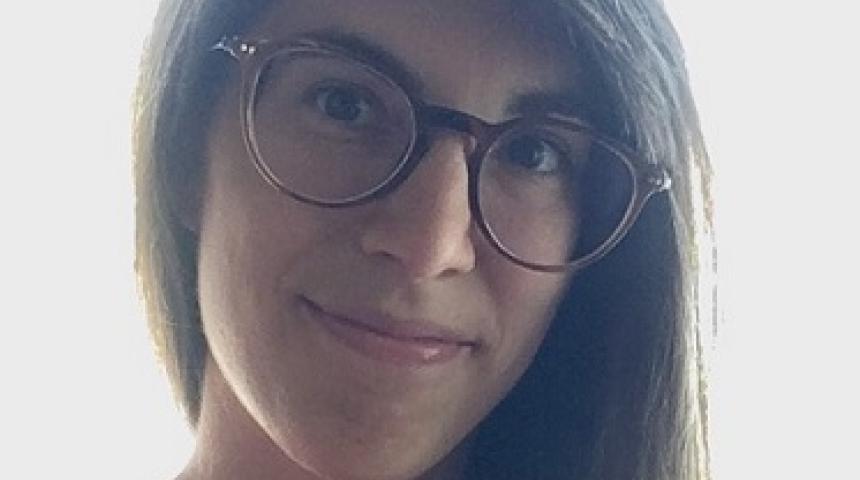 Go to the top of the page