PhD – The Executive Track in focus
Since 2008, EDHEC Business School has offered a unique PhD in Finance programme to elite practitioners who aspire to higher intellectual levels and want to reshape practices in investment banking, asset management and other crucial sectors of the financial industry.
A critical step
Challenging professionals to step back, reflect and come up with creative solutions.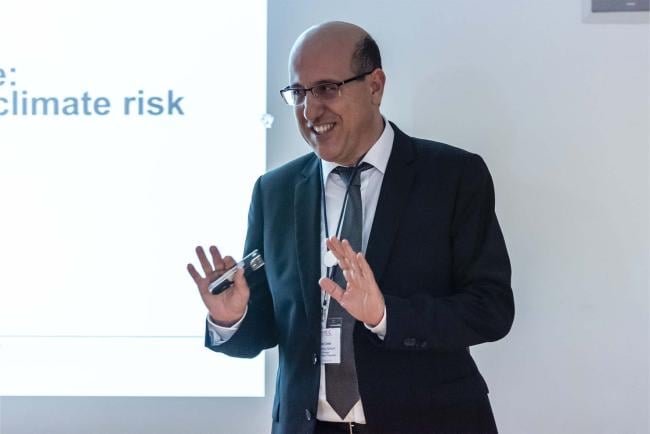 Doctoral studies forge a lifelong ability to approach issues scientifically and to research them thoroughly. They are, therefore, a critical step for practitioners who strive for constant learning and progression in their field.
The EDHEC PhD in Finance is designed for professionals who want to gain and maintain an in-depth understanding of finance, along with the ability to conduct research projects that will yield original insights and lead to innovative approaches and solutions.
A structure tailored to executive needs
The PhD programme is designed for experienced professionals who continue to hold down a full-time job.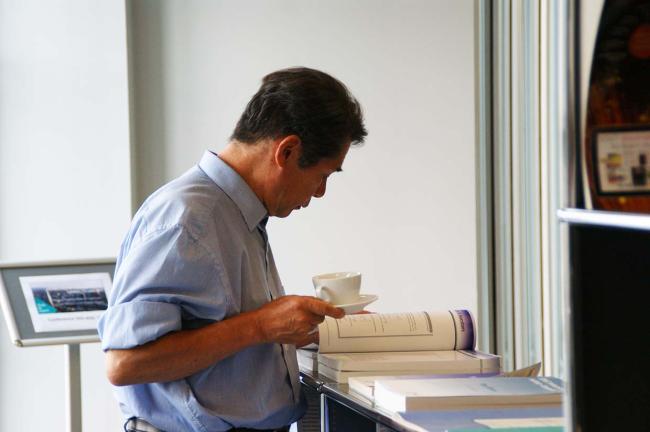 The residential requirement of the programme is limited to around 40 days and can be completed in eight weeks over three years. Core courses are structured into four separate weeks, while elective seminars are delivered on three consecutive days in weekly blocks.
 
The portfolio of electives offered in the second and third years of the programme ‒ in London and Nice ‒ allows doctoral candidates to select seminars that best fit their professional objectives and constraints.
Dedicated research coaching
The high scientific quality of EDHEC's dissertation supervisors is one of the programme's key selling points.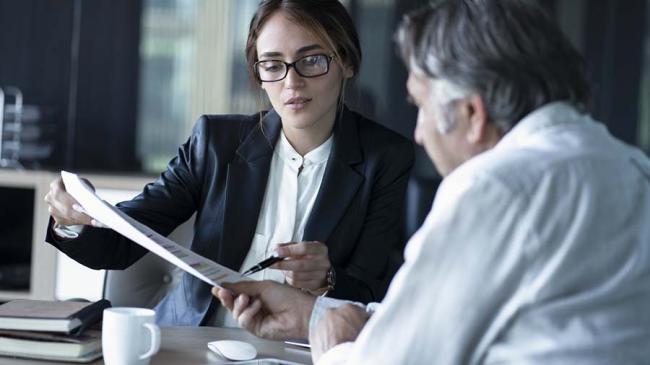 To help PhD in Finance candidates acquire first-rate research skills and author high-quality dissertations, EDHEC Business School arranges solid research training through courses, seminars and workshops, implements a rigorous process to track the progress of dissertation work and offer support and feedback from professors and peers, and ensures a faculty member is available for one-on-one input and advice at the dissertation stage.
Selecting a dissertation topic that corresponds to an area of professional expertise and echoes actual problems faced by the candidate's organisation goes a long way towards optimising the time spent on dissertation work.
The academic director and core faculty team help each participant to identify a suitable topic and dissertation adviser. On an annualised basis, participants should expect to dedicate 20 hours per week to the programme.
Close individual work with faculty is an important part of the programme's research coaching approach. EDHEC's dissertation advisors are world-class scholars selected for their expertise in candidates' fields of specialisation and are responsible for advising candidates throughout the research process, from their choice of elective seminars to their dissertation defence. Dissertation advisers commit to providing regular electronic feedback to their advisees and to offering at least two opportunities for in-person meetings every year.
Research for professional development
The EDHEC PhD in Finance is the foremost academic and professional qualification for experienced practitioners.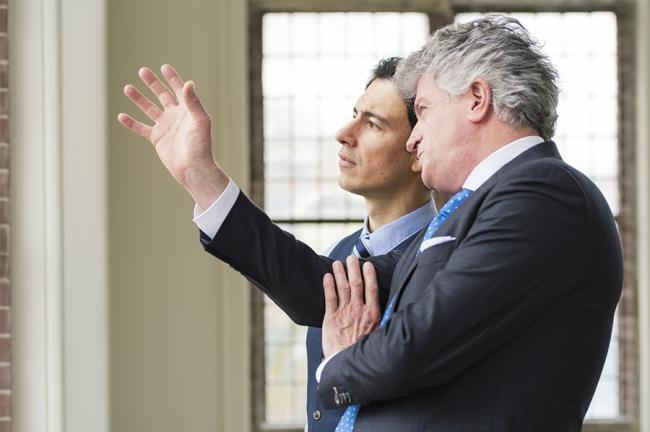 The PhD programme requires exceptional dedication, but its career impact and the satisfaction brought about by work and research on the frontier of knowledge and professional practice are ample reward for those who make the commitment.
Sponsoring organisations benefit from the learning experience of their executives, whose critical thinking and analytical and research skills, enhanced by doctoral studies, are of considerable value. Through the dissertation, sponsors profit from scientific research on issues of particular relevance to their businesses and see evidence of their executives' newly acquired abilities to promote innovation in processes and products.
FAQ
Questions in this category relate to the executive track and the doctoral degree. 
You can also contact us by phone or email.
Yes, the programme has been designed for executives who are holding down full-time jobs. The residential requirement of the programme is limited to around 40 days in London or Nice and can be completed in eight weeks over three years. Core courses are structured into weekly blocks. Elective seminars are offered over three consecutive days in six-day blocks to give participants flexibility of scheduling and to facilitate the management of work, studies and personal life. 
The Doctor of Philosophy (PhD) is a globally recognised academic degree. EDHEC Business School has designed its doctoral programme in line with international academic standards and awards a PhD in Finance degree, backed by its AACSB and Equis accreditations. The PhD programme is tailored to executive needs, but offers all the academic rigour of a traditional PhD. It is aimed at researchers who want a qualification that is relevant to the organisation for which they work.
 
The PhD focuses on transferring research skills to practitioners. While this is a general finance programme, it has an asset pricing/portfolio management bias. It provides access to the latest advances in academic research in various fields of finance. Our faculty have been selected for their academic excellence, openness to industry and teaching skills, blending top EDHEC Business School scholars and affiliate faculty from the world's best research institutions. 
This is a three-year programme with limited residency requirements (about eight weeks in total), requiring 20/25 hours of weekly effort per week. 
 
A doctoral degree can help you join the academic world, either part time or full time. However, it can also help you reshape practices in your field, bringing creative solutions to the challenges faced by your company.
Our PhD graduates usually want to stay in the financial industry after graduation. However, their doctoral degree qualifies them to undertake research too. They may teach as guest lecturers or adjunct faculty, on occasion, or publish in practitioner or academic journals. A few apply for positions as full-time professors after graduating and join renowned institutions.
News