International Partnerships
EDHEC International Business Club is an exclusive partnership and an innovative investment that provides strategic talent sourcing, promotes employer brand, and connects your company with high-calibre candidates.
Through our customised services, a wide range of on-campus activities and events, we offer you the opportunity to contribute to our strategic plan «Impact Future Generations 2025» and support our strong actions on diversity, equal opportunities, sustainable development, as well as professional integration of our young talent - especially with our new Corporate Social Responsibility & Diversity series.
We look forward to making an impact in the business world with you.
Enjoy your club benefits:
Enhance your brand awareness & visibility
Gain privileged access to edhec talent & events
Boost your image & recruiting efforts
Benefit from a close relationship & customised service
As a member, you benefit from privileged access to dedicated resources, personnalised services and increased visibility with our students in order to optimise your recruitment.
You also meet and interact with other members, exchange best practices with industry peers and share expertise and experience with professionals, taking full advantage of the EDHEC International Business Club network!
We consistently receive great talent from EDHEC year on year. We hire at least 6 students from EDHEC each year, for our programmes in our London and other European offices. EDHEC is a close partner and we have a strong relationship with the school.
Victoria Didilica
Campus Recruitment & Talent Acquisition at BlackRock
Through great flexibility and diversity of possible actions, EDHEC Business Club has enabled us to forge a special relationship with the students from the School. For more than 4 years, our partnership has offered us increased visibility regarding recruitments of high-quality interns among our teams.
Audrey CHAURAND
Campus Manager/Recruitment, Bolloré Transport & Logistics
EDHEC's students are very creative and they want to make an impact. They want to change things and challenge the status quo. We like these qualities at Natixis and that is why we like EDHEC students and visit them on campus regularly. The Career Centre is also helping us finding some talented women to join us; we need women in the banking industry because it brings diversity and creativity.
Mathilde Boyez
Head of Senior Relationship Management Team CIB London at Natixis
EDHEC forges talented students with varied profiles that correspond to the profiles sought by our Houses. We are delighted to have many Alumni from the School on our teams!
Marine Cissé
Event and Communities Manager, LVMH
Our business, particularly in the risk area, does benefit a lot from EDHEC students since they have a strong educational background along with good statistical and analytical skills.
Sheril Sterling
Deputy CFO at Tradition
Through EDHEC's career services, Bloomberg has successfully been able to recruit top talent into our entry-level programs. EDHEC's events have yielded a number of hires across our organization and helped build Bloomberg's brand on campus. We are very grateful to be working with EDHEC and excited to continue our relationship year on year.
Christine Meyer
EMEA Global Data Recruiter at Bloomberg
EDHEC Business Club members:
AB INBEV / ACCENTURE / ADEO / AIR LIQUIDE / AMUNDI / AUCHAN RETAIL / BANK OF AMERICA / BNP PARIBAS / BOLLORE TRANSPORT & LOGISTIQUE / BONDUELLE / BOULANGER / BOUYGUES CONSTRUCTION / BPCE / BPI France / BUTAGAZ / CAPGEMINI / CARREFOUR / CASINO / CGI BUSINESS CONSULTING / CIC NORD OUEST / CISCO SYSTEMS / CITIBANK / COTY / CREDIR AGRICOLE CIB / CREDIT AGRICOLE NORD DE FRANCE / CREDIT MUTUEL / DANONE / DELOITTE / ENGIE / EY / FAURECIA / FINCLEY CONSEIL / FNAC - DARTY / GALERIES LAFAYETTE / GAN / GEOXIA / GROUPE CREDIT AGRICOLE / GROUPE ROCHER / HENKEL / HILTI / HSBC / IBM / KPMG / LA MUTUELLE GENERALE / LA POSTE / LACTALIS / LAZARD FRERES & CO / LCL / LEROY MERLIN / LESSAFRE / LIDL / LISI GROUP / L'OREAL / LVMH / MAGELLAN CONSULTING / MALT COMMUNITY / MARIONNAUD / MARS / MATMUT / MAZARS / METRO / MICROSOFT / MONDELEZ / NATIXIS / NESTLE / ODDO BHF / ORANGE / OUI CARE / PROCTER & GAMBLE / PMP CONSEIL / PRIMONIAL / PRISMA MEDIA / PUBLICIS / PWC / RENAULT / RICHEMONT / SAINT-GOBAIN / SALESFORCE / SAP / SAVENCIA / SCHNEIDER ELECTRIC / SEB / SIA PARTNERS / SNCF / SOCIETE GENERALE / SOPRA STERIA / STANDARD CHARTERED / STELLANTIS / THE DISNEY GROUP / UBISOFT / VINCI / VMWARE / WAVESTONE
Top recruiters:
AMAZON / BANK OF AMERICA MERRILL LYNCH / BARCLAYS / BNP PARIBAS / BPCE / NATIXIS / CAPGEMINI / CREDIT AGRICOLE / DELOITTE / EIGHT ADVISORY / EY / GOLDMAN SACHS / KPMG / L'ORÉAL / LVMH / MAZARS / PWC / SIA PARTNERS / SOCIÉTÉ GÉNÉRALE / WAVESTONE
Corporate Programme Sponsors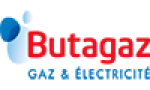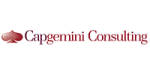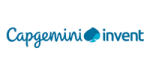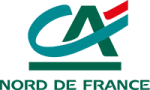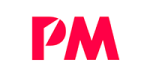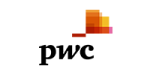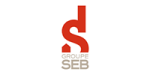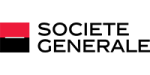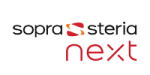 To find out more and become a partner, contact:
Go to the top of the page