Internationalisation at EDHEC
EDHEC's international strategy is built on strong partnerships and the desire to open students to new experiences that attune them to difference.
EDHEC Business School: open mindsets through international exposure
EDHEC wants the whole of the School's community to be open to the world and has consequently forged a rich portfolio of partnerships with prestigious universities and schools around the globe. All these academic partnerships are geared to sharing our values of excellence and leveraging our collective ability to find ways of making a positive impact on the major transformations affecting the world. 
Our international vision
International partnerships: the EDHEC signature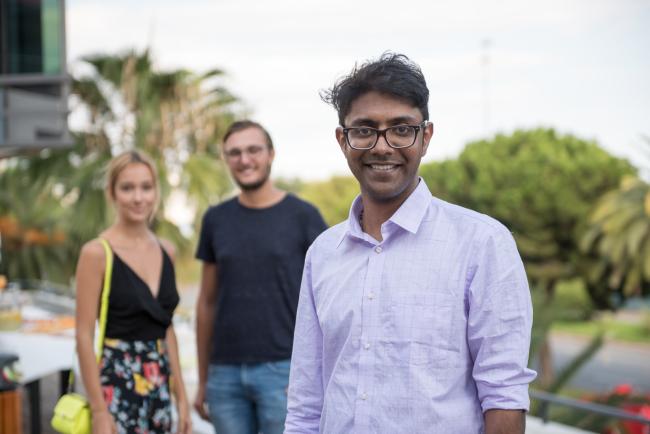 A prestigious array of double degrees
Some 20 international double degrees are now on offer at EDHEC. Highly sought-after, these one–year exchange formats allow students to obtain their EDHEC degree and that of a foreign partner without any extension to their period of study.
At present, over 150 EDHEC students are engaged on these degree formats with prestigious partners, including MIT Sloan, Haas School of Business UC Berkeley, London School of Economics, BI Norwegian Business School, SKK University, Keio University, HEC Montréal.
Given that over two thirds of graduates employed outside France are based in Europe, it was fundamentally important for us to build a high-quality network of alliances in our prime region of influence. 
EDHEC students have the chance to spend a semester or a full year in Europe's top universities and business schools. The roster notably includes Bocconi and Politecnico Milano in Italy, King's College, Imperial College and the London School of Economics in the UK, Instituto de Empresa in Spain, the Stockholm School of Economics in Sweden, BI in Norway, Technische Universitat Munich and Berlin in Germany, Nova School of Business in Portugal, Erasmus RSM in the Netherlands, Copenhagen Business School in Denmark and Saint Gallen in Swizerland.
During the Global Economic Transformation and Technology (GETT) track of the Master in Management programme, students get the chance to discover university life on three different campuses over a 24-month period: EDHEC Paris, SKK Graduate School of Business in Seoul and Haas School of Business in Berkeley. In addition to the EDHEC Master in Management, students completing the GETT track obtain the Diploma in Global Economic Transformation & Technology from Haas School of Business UC Berkeley and the Master in Management Sciences from SKK University in Seoul. 
The goal is to open our students to new cultures and new managerial practices by immersing them in different day-to-day environments. Highly regarded by French and international companies, this track paves the way to a wide variety of jobs related to new technologies and innovation, and to positions in consultancy and finance.
 
To meet global shifts, EDHEC heightens its vision to prepare young graduates to become catalysts of positive change by revolutionising the concept of international exposure: through the Global Impact Projects (GIP), students embark on a transformative one-semester development experience within an NGO or Non-For-Profit abroad in the realms of solidarity and environmental stewardship. 
Thanks to a similar mission to a voluntary one, EDHEC Bachelor and Master students uncover new ways to help and grow in a drastically different environment: resilience, global understanding, empathy, navigating in ambiguity, managing chaos are a fraction of the skills students will develop through this unique and transformational experience. 
 
Upon successful completion of a Global Impact Project, students will validate their international obligation, be awarded an EDHEC GIP Certificate and in the case of BBA students earn 30ECTS or validate their summer internship as a Pré-Master student. 
Association Jeunesse Verte du Cameroun
Jeunes Volontaires Francophones du Cameroun
*except Pre-Master students: GIPs will last 8 weeks min and replace the summer internship 
Around 100 places are available for 2023-24.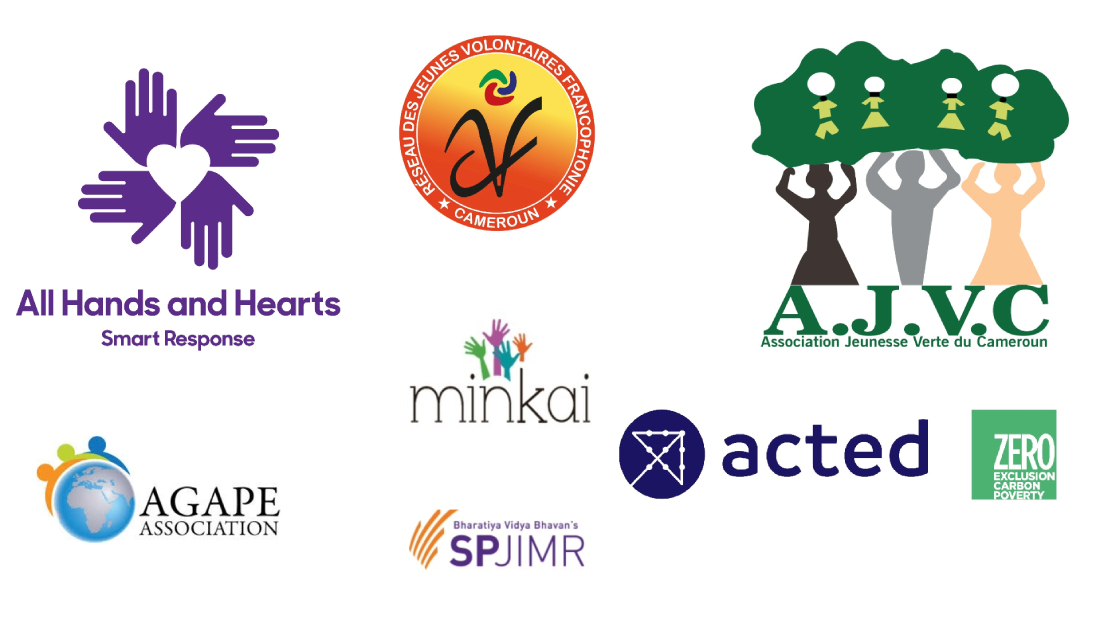 Strategic alliances to raise our international profile
To foster openness to the world, EDHEC also teams up with other institutions to offer innovative solutions that make the international student experience as fluid as possible.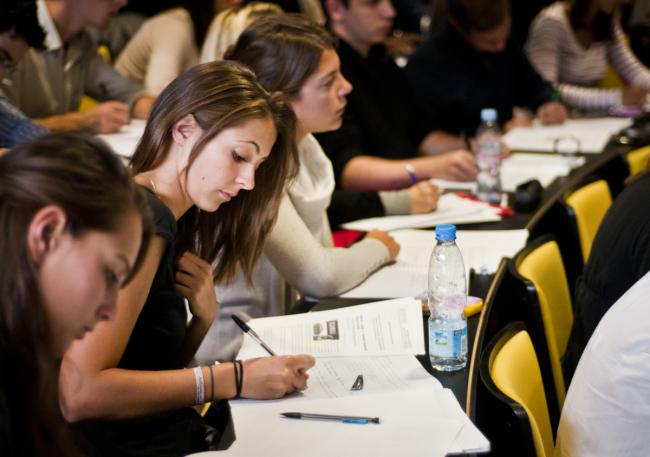 The Future of Management Education (FOME) alliance was founded by Imperial College. Thanks to our EDHEC Online offering, EDHEC is one of the eight members of the alliance, alongside Imperial College and six other prestigious business schools and universities of global stature: ESMT Berlin, IE Madrid, BI Norwegian Business School, SMU Singapore, Ivey Business School and Melbourne Business School.
The FOME alliance seeks to make the outstanding content produced by the member schools available to the greatest number and to create an international space for sharing Edtech-themed knowledge and ideas.  
The Quantitative Techniques for Economics and Management (QTEM) certification is a global network of prestigious partner universities and international businesses.
 
EDHEC set up EDHEC America in order to expand the School's footprint in North America. This permanent structure housed in the SkyDeck Tower in the heart of the University of California in Berkeley, will enable EDHEC to further enhance support for the 200 Master and BBA students based in California, develop relations with US businesses and universities, diversify the range of academic exchanges and also tighten links with the 1,200 alumni of the School living and working in the USA. The facility will also offer EDHEC students privileged access to the services offered by the SkyDeck incubator and, more broadly, serve as a bridge between the start-ups incubated by EDHEC Entrepreneurs and the San Francisco Bay ecosystem.
EDHEC International Offices
Internationalization is at the heart of EDHEC Business School
 
In an effort to expand EDHEC's global footprint, EDHEC Business School is now present in key cities around the world. EDHEC Country Managers are missioned to: Network with top tier companies for internship and placement opportunities Promote EDHEC academic programs to prospect students Engage with Alumni Community and Ambassadors Liaise and promote EDHEC with the Media
For more information, please contact: [email protected]
 
EDHEC GLOBAL OFFICES
 
---