YOUR CAREER
Once you have graduated from EDHEC International BBA, you will have the choice to pursue your studies in the best institutions in France and abroad, or to start your career.
Find out about the different options available to you.
Pursue your studies
68% of EDHEC International BBA graduates continue their studies in the top institutions in France and abroad, including EDHEC Business School.
EDHEC MASTER OF SCIENCE (MCs)
Specialised one-year programmes in English to acquire new skills or increase your knowledge in a specific domain:
Top 10
MSc in Marketing Management worldwide
World University Rankings, 2021
Top 10
MSc in Strategy, Consulting & Digital Transformation worldwide
The Economist, 2021
Top 15
MSc in Global Sustainable Business worldwide
World University Rankings, 2018
After four years, I had the honour to receive the title of 'Head the Class 2018'. Thanks to my academic record, I had the opportunity to continue my studies at EDHEC in the MSc. In Corporate Finance and Banking, from which I graduated in the top 5%. This Master's degree was coherent with my professional ambition to work in an investment fund, helping companies with a high social and environ-mental impact.

Gem KUA
EDHEC International BBA, 2018 EDHEC MSc. in Corporate Finance & Banking, 2019 Venture analyst, ROCKSTART (Netherlands)
Born bicultural, I lived in China for 9 years where I obtained my high school diploma in Shanghaï. EDHEC also helped to complete my international profile and specialise in luxury marketing and strategy consulting. The overall package that EDHEC offers both from business fundamentals and majors, as well as its MSc. programmes, gives you the necessary tools to build an outstanding resume.

Sébastien LAPP
EDHEC International BBA, 2019 EDHEC MSc. in Strategy, Consulting & Digital Transformation, 2020 International Project Manager Assistant, L'ORÉAL (Germany)
Admission requirements
The students' selection is based on their academic records.
To apply you must provide:
Proof of three-year bachelor's degree
GMAT or GRE or TAGE MAGE or CAT* official test score report (CAT* for Indian students only) or CFA Level II required or optional depending on the program chosen.
English proficiency tests: TOEFL Internet-based ≥ 92; TOEIC ≥ 850; IELTS ≥ 6.5; Cambridge Test of English ≥ 175
CV
Letter of motivation
Academic transcripts
2 letters of recommendation
Online interview to complete
English native speakers or those holding a degree taught in English (minimum 3 years) are eligible for an English Test waiver.
Visit our Masters of Science EDHEC page to find out more about the programmes and the admission requirements.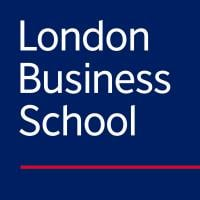 EDHEC signed an agreement with the prestigious London Business School (LBS) for (a limited number of) BBA students who will benefit from a preferential admission system: no application fees, fast admission results, and up to 30% discount on tuition fees. Students can choose from one of these programmes: a Master in Management or a Master in Analytics and Management.
2nd
Business school in Europe
Financial Times 2020
4th
Master in Management worldwide
Financial Times 2020
1st
Master in Management in United-Kingdom
Financial Times 2020
Start your career
The EDHEC BBA acts as a springboard to employment and a career booster. Candidate/recruiter interaction is facilitated at all key stages of your career by effective support from a community of alumni, professors and internationally-renowned partners.
61%
landed a job before leaving school
89%
have an international role
95%
chose a job in line with their career objectives
How I became a trader | EDHEC Alumni
URL : https://www.youtube.com/watch?v=HUVFZdsK3d8&t=2s
musique
EDHEC Business School, Laeticia Benaddi
Trader Assistant, BNP Paribas Singapore
EDHEC International BBA, 2018 // EDHEC MSc Finance, 2019
Je suis Laeticia, diplômée EDHEC International 2018 et MSc in Finance 2019. J'ai réalisé un bac S section européenne avec mention j'ai décidé de m'orienter vers un programme post bac sans prépa ou prépa intégrée parce que je voulais directement me diriger vers un programme plus pratique et concret.
Dès la première année j'ai réalisé un stage en banque en commençant par une agence BNP Paribas. Ensuite en deuxième année j'ai continué à me spécialiser en finance via un stage en contrôle de gestion chez Cooptalis, et puis à nouveau chez BNP Paribas en analyse risque crédit, et puis continuer en banque en ALM, asset and liabilities management chez HSBC France à Paris.
À l'issue de mon MSc j'ai pu réalisé mon stage de fin d'études à la BNP encore une fois sur le desk Equity Finance. J'ai eu l'occasion de rejoindre dès la première année l'association Junior Entreprise de l'EDHEC BBA qui est très reconnue par les entreprises.
C'est un réel atout sur le CV puisque lorsque l'on recherche le premier sage et qu'on n'a pas encore d'expérience, on peut mettre en avant sa première expérience associative qui est à la fois une expérience associative étudiante et l'expérience professionnelle. À l'issue de ma quatrième année de bachelor, on a l'opportunité de continuer et d'approfondir les connaissances qu'on a en MSc ou Master 2 dans toutes les universités.
Donc moi j'ai choisi de poursuivre à l'EDHEC au sein d'un des meilleurs masters au monde, en MSc in Finance ce qui ne m'a permis d'aller encore plus loin de ce que j'avais pu voir pendant le bachelor; le tout dans un environnement encore plus international. À l'issue de mon MSc j'ai rejoint l'équipe Equity Finance de la BNP en tant que trader. C'est un milieu très compétitif, le bachelor puis le MSc m'ont permis d'avoir tous les bagages nécessaires pour accéder à ce poste de trader. À l'issue de cette première expérience en Trading Equity j'ai eu l'opportunité de rejoindre un nouveau desk de trading au sein de la BNP Paribas qui est sur un desk de trading repo à Singapour.
musique
Top recruiters
CARREFOUR / GRANT THORNTON / SOCIÉTÉ GÉNÉRALE / CHANEL / KPMG / AUCHAN / BNP PARIBAS / BPCE / CARTIER  / CRÉDIT AGRICOLE / CYRILLUS VERTBAUDET GROUP / DECATHLON / DELOITTE / EY / HILTI / HSBC / JP MORGAN / KPMG / LEROY MERLIN / L'ORÉAL / LVMH / MAZARS / NESTLE / PUBLICIS / PWC / SANOFI PASTEUR / TF1 / TIKEHAU INVESTMENT MANAGEMENT
Other recruiters
AB INBEV / ACCENTURE / ADECCO / AILANCY / AIR LIQUIDE / ALLIANZ / AMADEUS / AMAZON / ARMATIS / AUCHAN RETAIL / AXEAL CONSULTANT / BNP PARIBAS / BOLLORÉ TRANSPORT & LOGISTIQUE / BONDUELLE / BOULANGER / BOUYGUES CONSTRUCTION / BOUYGUES TELECOM / BPCE / BUTAGAZ / CAMAIEU / CAPGEMINI / CARREFOUR GROUPE / CASINO / CGI BUSINESS CONSULTING / CIC GROUPE / CITIBANK / CITY ONE / COTY / CRÉDIT AGRICOLE NORD DE FRANCE / CRÉDIT MUTUEL / DANONE / DELOITTE & ASSOCIÉS / DIEBOLD NIXDORF / ETAM / EY / FINCLEY CONSEIL / GALERIES LAFAYETTE / GROUPE ATLANTIC / GROUPE CRÉDIT AGRICOLE / GROUPE CRIT / GROUPE EDMOND DE ROTHSHILD / GROUPE FNAC DARTY / GROUPE LA POSTE / GROUPE PERNOD RICARD / GROUPE ROCHER / GROUPE SEB / HENKEL / HILTI / HP / HSBC / INGENICO / KPMG / KRONENBOURG / LA REDOUTE / LACTALIS / LAZARD FRÈRES BANQUE / LEROY MERLIN / LIDL / LISI / L'ORÉAL / LVMH / LYRECO / MARIONNAUD / MARS / MAZARS / MEOTEC / MICHELIN / NATIXIS / NESTLÉ / NOVARTIS / NUMEN / ODDO & CIE / ONEY / ORESYS / OUI CARE GROUPE / PMP CONSEIL / PROMAN / PUBLICIS GROUPE / PWC / RENAULT / RICHEMONT / ROTHSHILD & CO / SAINT-GOBAIN / SANEF / SANOFI / SCHNEIDER ELECTRIC / SECURITAS / SIA PARTNERS / SNCF / SOCIÉTÉ GÉNÉRALE / SODEXO / SOLOCAL / SOMFY / SOPRA STERIA / TBWA / TF1 / THEODO / UBISOFT / UNIFRAIS / UNILEVER / VEEPEE / VINCI GROUPE / WAVESTONE / XEROX
Career Centre
A DEDICATED CAREER CENTRE
Professional commitment is one of the cornerstones of the EDHEC International BBA, which offers attractive career opportunities in France and abroad. The Career Centre is dedicated to the BBA to support and guide you in your choices every step of the way, helping you define your professional goals and prepare your entry to the job market.
| YEARS 1 & 2 | YEARS 3 & 4 |
| --- | --- |
| BUILDING YOUR CAREER PLAN | CONSOLIDATING YOUR CV AND BUILDING YOUR CAREER |
| The Career Centre can help you build your career plan by providing information about corporate roles and graduate career paths. as well as helping you develop your recruitment tools. | The Career Centre helps you fine-tune your recruitment tools. including your CV and cover letter and choose your long-term internship and specialisation. Workshops are an essential part of this. |
CONVINCING A POTENTIAL EMPLOYER
You can meet with Career Centre advisors on a one-to-one basis to get help with fine-tuning your CV, drafting application letters or honing your social network profiles.
CAREER CENTRE SERVICES
The Career Centre provides four key services to guide you through the recruitment process and help you develop your network of potential employers:
Bespoke career assistance and guidance
 
Professional training sessions and workshops
 
Resources and opportunities
 
EDHEC International BBA Internship Fair
 
"Get Ready for you career" seminars (France, abroad) including Assessment Centre simulation
BOOSTING YOUR CAREER THROUGH INTERNSHIPS
As part of the EDHEC International BBA you will carry out several internships in France or abroad with a view to exploring the various business sectors and their rules and codes of conduct before going on to define your own career plan. Such placements allow you to put your learning into practice and enhance your degree. Numerous companies recruit EDHEC International BBA students for internships in France and abroad each year.
 
Alumni
Join a 40,000-strong alumni network right from your first year.
EDHEC International BBA graduates also have lifelong access to an alumni directory and to the Career Centre, which provides services such as job offers, yearly career advisory meetings and online resources. For more information go to alumni.edhec.edu.
11 000 EDHEC international BBA alumni in 73 countries.
22 professional clubs.
80 international and local clubs.
+500 events organised around the world in 2018.
Free lifelong membership.
I graduated from the very first EDHEC International BBA class in 1992. This program helped me a lot to build my career. I still use today what I learned 27 years ago in Finance and Marketing. Moët Hennesy is regularly looking for young graduates who are ready to go abroad and work hard. We like people with perseverance, pragmatism and who like to take risks.

François Xavier DESPLANCKE
EDHEC International BBA, 1992 PDG Moët Hennessy Diageo France
I spent all my career in the tech/digital industry, working for both big tech names (Google, LinkedIn, Rakuten) but also smaller start-ups (Deliveroo, Rocket Internet). Mostly, I worked in the APAC region: Shanghai, Tokyo, and now Singapore. EDHEC Business School helped me to have a global mindset and vision. My top 1 advice to the next generation of international marketers would be: don't aim for big companies during the first 5 years of your work life. Go for startups, the earlier stage the better, so you'll get to have a strategic and holistic role. This will help you a lot to get strong expertise quickly

Adrien DE WOLKOFF
EDHEC International BBA, 2006 Head of Paid Media, LinkedIn Asia-Pacific
Franck Moison
Vice-Chairman Colgate-Palmolive, EDHEC 1975

Philippe Leopold Metzger
CEO, Piaget, EDHEC 1977

Michael Burke
CEO, Louis Vuitton, EDHEC 1980

Christophe Bonduelle
Chairman, Bonduelle, EDHEC 1982

Pascal Brier
Executive Vice-President, Altran France, EDHEC 1985

Hélène Demolière
Global Consumer and Market Insights Director, Ubisoft, EDHEC International BBA 1995
Jean Guillaume Pollet
General Manager Luxe, L'OREAL, EDHEC International BBA 1995

Thibault Desmarest
Vice Président Global Brand, Sanofi, EDHEC International BBA 1997

Capucine Pierard
Deputy Executive Director, Havas Media, EDHEC International BBA 1997

Delphine Arnault
Deputy Executive Director, Louis Vuitton, EDHEC 1998

Flavien Da Silva
Senior Financial Auditor, PwC, EDHEC International BBA 2015

Ilan Cohen
Social Media & Digital Marketing Manager, Microsoft (XBOX), EDHEC International BBA 2017
Become an entrepreneur
EDHEC Entrepreneurs incubator and accelerator offers bespoke support to EDHEC students or graduates with business creation projects, from the idea stage to the development and business acceleration. Coaching meetings are offered on the Lille, Paris and Nice campuses. It also supports startups around the world.
Video
INCUBATEUR Entrepreneurs Incubator and accelerator
URL : https://www.youtube.com/watch?v=CA5qROoKl98&t=8s
EDHEC Business School is committed to real entrepreneurial dynamic the EDHEC entrepreneurs incubator and accelerator is a concrete illustration of this creative Energy.
It offers support from the idea to the development and acceleration of the business. The main mission of the Incubator is to support EDHEC students and graduates who have a business creation project. Our ambition is to support and promote high potential start-ups that will change the world of tomorrow.
The EDHEC incubator is based in Lille and Nice within our campuses where we have co-working spaces dedicated to our entrepreneurs. In paris we are extremely lucky and privileged to be part of the largest start-up campus in the world : Station F. We host 80 entrepreneurs there.
The startups are like all EDHEC startups: ambitious, innovative, diversified, always run by dynamic and committed entrepreneurs. The start-up YUCA is a great example of success story that benefited the station F eco-system within the EDHEC Entrepreneurs program. We built and created a structured and comprehensive support from the birth of the idea to the development and acceleration of the business.
Our goal is to offer you a roadmap to success. The four steps of this process are: ideation, lab, studio, accelerator. Ideation workshops or meetings to help you develop your creativity and find out of the ordinary ideas for starting a business. The objective of the lab is to transform your idea into a startup through workshops and personal follow-up. The studio is dedicated to the development of the startup through an extensive one-year program built to offer startups the best chances of success. The accelerator is an explosive six-month program dedicated to the strong growth of EDHEC start-ups. Every year our incubator welcomes nearly 600 new ideas.
These 600 ideas are transformed into 50 start-ups per year. The incubator was launched 10 years ago, since then more than 320 start-ups were created. They raised 55 million euros and generated  the creation of more than 3,500 jobs. EDHEC students and alumni innovate, create and launch businesses in very diverse sectors such as Pumpkin launched in fintech, an instant free phone mobile app. In beauty tech Né à is a brand of cosmetics with nourish molecules.
Canard Street is a street food concept dedicated to duck, but also in other varied sectors: health, education, media, fashion, human resources, digital marketing, mobility, etc… You have an idea, a project,  a question? The incubator team will quickly propose to meet you and discuss the key questions related to your project. Please feel free to contact us by email to stay informed of our events, news and startup stories. We invite you to come to our website our Facebook page
 
EDHEC joined the world's largest start-up campus | EDHEC Entrepreneurs
https://www.youtube.com/watch?v=TiGE42SdffU
(music)
EDHEC is also Station F.
The world's largest international start-up campus.
Based in Paris.
1,000 start-ups.
25+ international start-up programs.
34,000 square meters.
A network of 3,000 professionals.
EDHEC at Station F : 
40+ entrepreneurs
A huge opportunity to accelerate a business growth
Personalised support
A co-working space to connect 
An opening to workshops
And inspiring talks.
WOOM 
Gaspard Vorilhoni
Leisure experiences for all
300,000€ of fundraising
ALL VIBES
Carole Danancher
The visual word of mouth
100% real experiences
THE GOOD GIFT
Alexandre Guillot
Your presents delivered today
+300 gift ideas
YUKA
Julie Chapon 
Scanning your nutrition habits
+700,000 downloads
Warm thanks to our EDHEC donors who sponsored our start-ups at Station F :
Michael Burke, David and Sandra Amstrong, Pierre Barbé, Hervé and Sophie Touchais, Philippe Leopold-Metzger, Jacques Gers, Vincent Cheney, Stéphane Lagut, Damien and Laure Gros
 
200
business created since 2011
150
coached projects per year
66% of EDHEC International BBA graduates continue their studies in the top institutions in France and abroad, in an MBA or an MSc, including EDHEC Business School. 
After a BBA, students can apply to international jobs. Depending on the academic specialisation they choose, and thanks to the work experience acquired during their studies (up to 18 months) can take up career opportunities in a number of areas in the private as well as government sector. Graduated students who also want to start their own company can also benefit from the EDHEC's incubator.
 
After their degree, students can choose to pursue their studies or start their professional career, in France or internationally. EDHEC International BBA programme combines academic excellence, professional experience and international exposure which means students can start their career at the end of their bachelor's degree.
News