Responsible entrepreneurship
by EDHEC Entrepreneurs
We evolve in the way we operate to better support our entrepreneurs in their responsible approach
OUR VISION
Making responsible entrepreneurship a standard for the ecosystem.
We are convinced that the most talented entrepreneurs are those capable of generating value, while finding a response to current issues.
We are therefore transforming our offers to accompany all types of entrepreneurs in their responsible approach, in addition to supporting them in their economic development.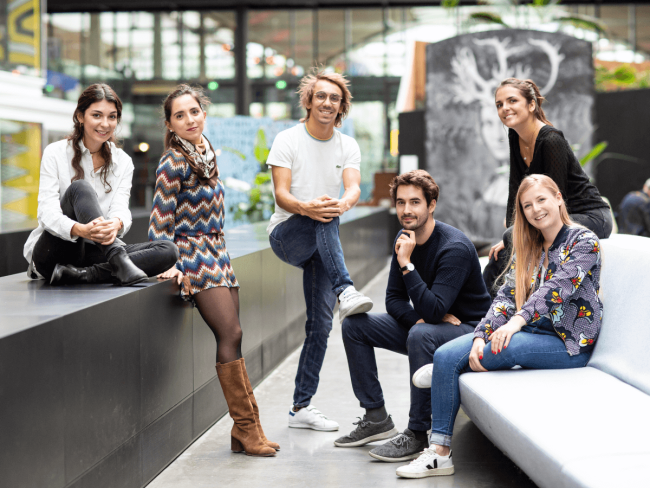 Becoming "Responsible by design
We help our startups to integrate responsibility as early as possible in their internal operations based on ESG, a set of Environmental, Social and Governance criteria.
By integrating ESG from the start, startups become "responsible by design" and can grow in the right direction while giving coherence to their commitments.
Responsibility within everyone's reach
We are convinced that the strength of a revolution lies in its capacity to be carried by all the players, and not by a minority.
Whatever the idea, whatever the project, we have decided to help all entrepreneurs to do better.
The power of beginnings
Integrating ESG criteria from the outset considerably reduces the complexity of the responsible approach.
That's why we help entrepreneurs integrate them as early as possible.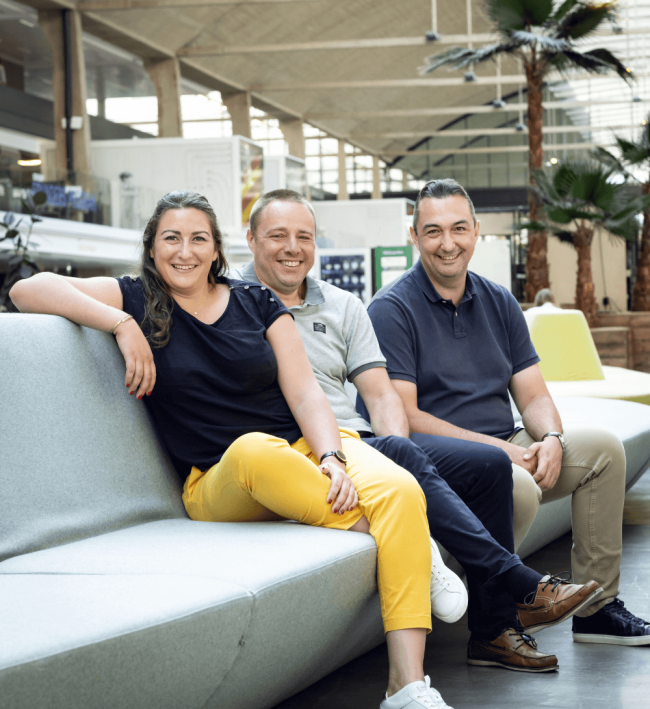 OUR ROLE
Our 3 levels of action as an incubator
#1

RAISE AWARENESS
We want to give everyone the opportunity to better understand ESG issues and practices. This is why we choose, thanks to our partners, to distribute our training content in open source (webinars, articles, tools...).
#2

SUPPORT
We support all types of projects in their responsible approach by :
selecting conscious and committed entrepreneurs
training them in responsible internal practices
helping them to identify priority issues;
promoting co-development.
#3

INSPIRE
In order to apply the same rigour to ourselves as is required of start-ups, we have followed an internal transformation plan to further integrate the principles of responsibility.
In particular, we deeply believe in the power of the collective as a means of action. This is why we are signatories to the Sista Charter and have been awarded the French Tech Tremplin label, in order to create an ecosystem where everyone can be an entrepreneur. We are also drafting a code of conduct within our structure, which will guide our future actions.
OUR METHOD
Our support for the
"responsible by design" model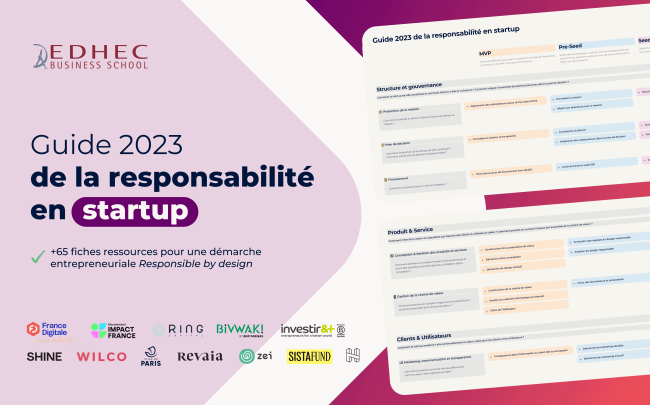 Integrate responsibility at the core your startup's development with the 2023 Startup's Guide to Responsibility.
Discover the first whitepaper on ESG practices in startups, produced in partnership with STATION F.