EDHEC's strategy
EDHEC's efforts are focused on future generations.
"Engaging for the benefit of future generations. The mission we fulfil every day."
As a business school, we have always been fully aware of our vital responsibility to transmit knowledge and of the key role we play for our generations of graduates, year after year. This role remains just as valid in a world increasingly subject to transformations and upheavals, and requires us to engage with the whole of our community on an everyday basis in order:
To make business the key to positive transformation. By instilling this value in our students, by always thinking "impact" and by training talented individuals capable of changing the world of business on an enduring basis.
To continue to display a bold and innovative mindset in everything we do. This involves encouraging each individual to pursue their projects and not to hesitate for fear of making mistakes.
To trace together the contours of a more open, more diverse and more inclusive society.
The whole of the EDHEC community works to overcome these challenges on an everyday basis. All the programmes we create, all student projects, all academic research projects, all new ideas and all the partnerships we sign contribute to a much broader objective, namely that of helping to positively transform the world.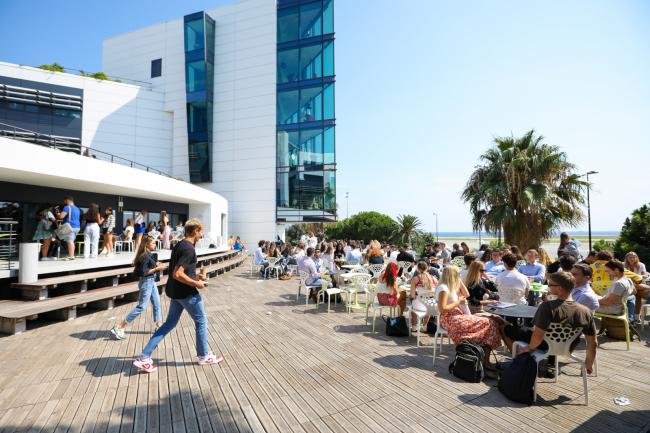 Our "Impact Future Generations 2025" strategic plan
EDHEC launched an ambitious strategic plan in 2020 – "Impact Future Generations 2025" – which clearly focuses the School's ambition and resources on the positive transformation that can be achieved through business and the economy, all with a view to helping create a better world for future generations.
This plan is expressed via a mission statement:
"Through its research, training and the actions of its alumni, EDHEC engages the power of business to serve future generations".
A vision that translates into three in-depth transformations:
Through our research, by making EDHEC the go-to business school worldwide for sustainable finance and boosting our model of high-impact research serving industry and society;
Through our programmes, by training EDHEC students and alumni ever-more eager to engage actively in major global transformations;
Through our model, by engaging EDHEC in the technological and digital revolution, and making it a pivotal knowledge-transmission platform.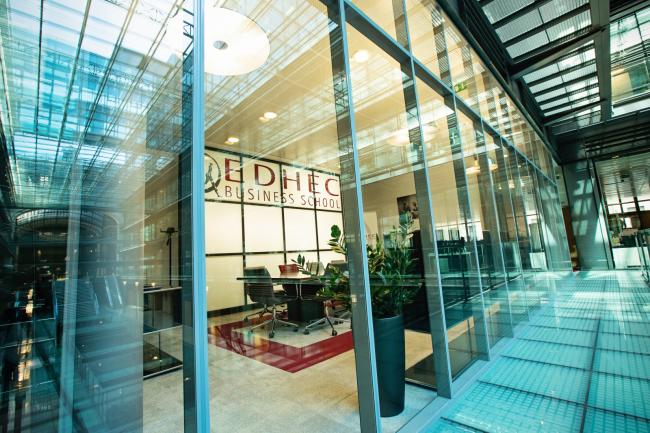 of investment out to 2025
specifically devoted to research
of the total budget specifically devoted to research
Seven strategic battles for a positive impact
EDHEC's strategic plan revolves around seven large battles waged by the whole of our community. They are designed to cement the School's model - whether in terms of teaching, research, student experience or equity – on completion of the plan in 2025.