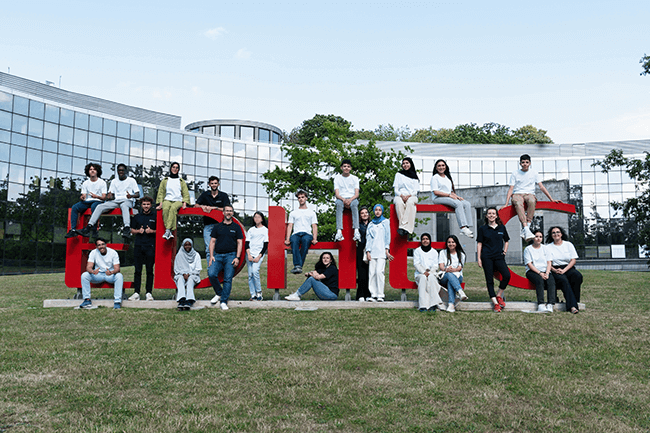 In 2023, EDHEC Business School launched the EDHEC Talents programme, a scheme aimed at scholarship-granting secondary school students - in the general or technological streams - in the Lille area, to guide them in their academic and career choices, introduce them to the ecosystem of a leading business school (international environment, types of teaching, etc.) and encourage them to broaden their cultural horizons.
This programme is aimed at secondary school students with grants.
This project is based around two key events:
A Summer Boot Camp in the summer on the EDHEC campus in Lille (master classes, various workshops, cultural visits, etc.)
and an annual action programme (testimonials from professionals, immersion in a programme, etc.). In addition, if the participants in the scheme are subsequently admitted to the EDHEC Pre-Master's competition or accepted into the EDHEC International BBA, they will be able to benefit from specific support during their studies (mentoring of the student by an EDHEC alumnus, personalised monitoring by the student life team, in liaison with the programme management and the student's sponsor, the possibility of receiving tutoring, etc.).
The aim of EDHEC Talents is to combat the self-censorship of students from disadvantaged backgrounds and social, economic or cultural determinism. This project is in line with the initiatives undertaken by EDHEC Business School as part of its policy of social openness and diversity (in line with its 2020-2025 strategic plan), such as Talents Prépas, a coaching programme designed to help scholarship students succeed in preparatory classes for the grandes écoles competitive entrance exams.
A look at the EDHEC Talents 2023 Summer Boot Camp
Master classes on various subjects;
Career planning and job discovery;
Meetings with professionals and students;
Broadening of general culture;
Educational and cultural workshops;
Team-building and sporting challenges...