FINANCE CAREER 
 DAYS 2023 
 Bringing together recruiters and our best talent from finance. 
🗓️ 14th & 15th September 2023
📍 Nice Campus
Event starts in :
days

Hours

Minutes

Seconds
Thank you for your interest in participating in the Finance career Days 2023.
If you need further details or have any questions, please contact [email protected]"
ABOUT THIS EVENT:
A two-day event carefully designed to bring together recruiters and candidates in the finance arena.
Meet our more than 700 first year and final year Masters students in the Financial Economics track studying the following specialisations: Finance, Corporate Finance & Banking, Financial Markets, International Accounting, Risk & Finance.
We have put together a broad range of activities that will enable you to:
Promote your brand among EDHEC students
Communicate your career opportunities
Identify the best talent
Interview the most suitable candidates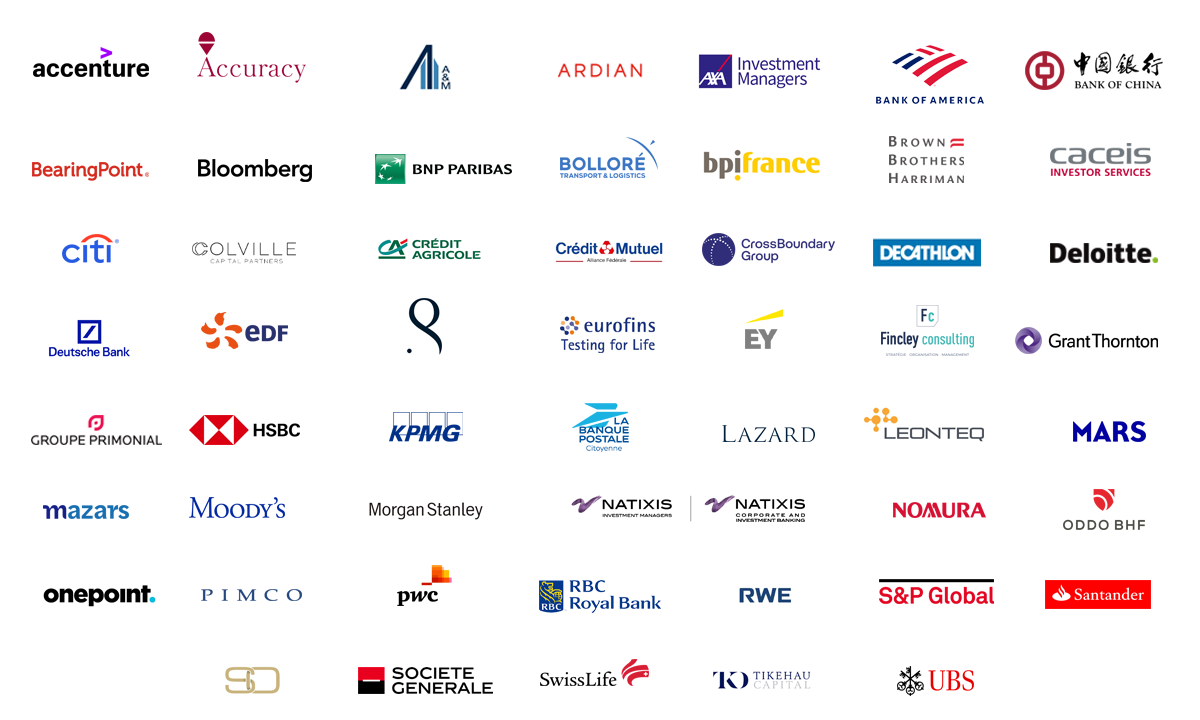 Thank you team for all of your great preparation, pushing, support and patience! We needed you!! Our chat session was super active, it was great.
Many thanks for all your hard work and for facilitating today - I thought it ran smoothly.
Thank you for the great support during the event. Everything went smoothly and we really enjoyed interacting with students. They had a lot of valuable questions and showed an amazing engagement level during both sessions we delivered yesterday. We have already received applications for our internship program, so will definitely be in touch with students again. Looking forward to continuing our cooperation.
Really appreciate all your help this week. It's been an absolute pleasure working with you and I thank you for your patience also. The event seems to have had a good turn-out, our team where constantly being engaged through-out the day. We also thought the platform was pretty cool - nice that you could click on someone's profile and obtain their CV so that was handy when talking to them. Well done to the success of today's event.
Thanks so much! The fair was fantastic and congratulations to the EDHEC team for all your hard work! We met some great students today – exceptional profiles and we hope they apply! We were very impressed with the platform, all of it looked great!
Thank you for all your support and well done for making this virtual career fair happen! We had a lot of questions during the day!
COST AND SPONSORSHIP
The Finance Career Days are the meeting place for companies and candidates to network, share and learn about each other's needs. Every year in September, EDHEC Business School and the Career Centre offer a platform where the two ends of a talent chain, recruiters and students can meet and interact.
PARTICIPATION
COST

 

SILVER
SPONSORSHIP

PARTICIPATION
PACKAGE

Brand Awareness

Insight presentation or skills session

Networking or recruitment session

 

Marketing

Logo, company name & description in the e-Finance Career Day Book

 

Stand

 

PARTICIPATION
PACKAGE

+

Brand Awareness

Logo on hall entrance signage

Logo on event's website

 

Marketing

 

PRICE:
SUBJECT TO YOUR
PARTNERSHIP LEVEL

 

PRICE:
€ 2,500
GOLD
SPONSORSHIP

 

PLATINIUM
SPONSORSHIP

SILVER
SPONSORSHIP

+

Marketing

Facebook & Twitter booster

 

GOLD
SPONSORSHIP

+

Brand Awareness

Logo on hall entrance signage and all signage

 

Marketing

Back cover page pf event book

Company logo on promotional emails

PRICE:
€ 3,500

 

PRICE:
€ 5,000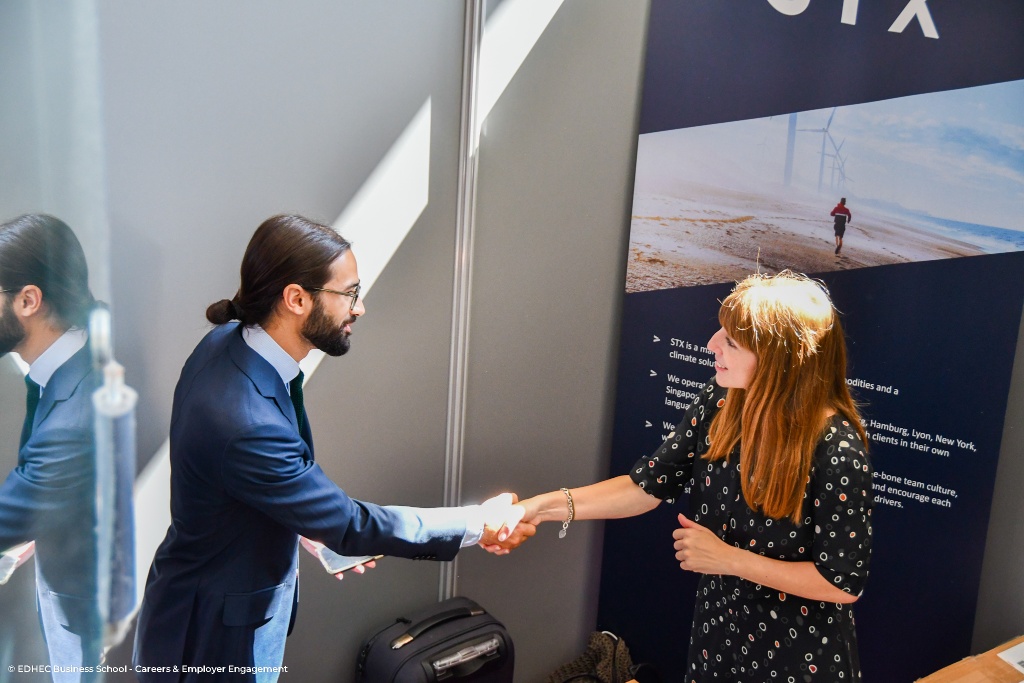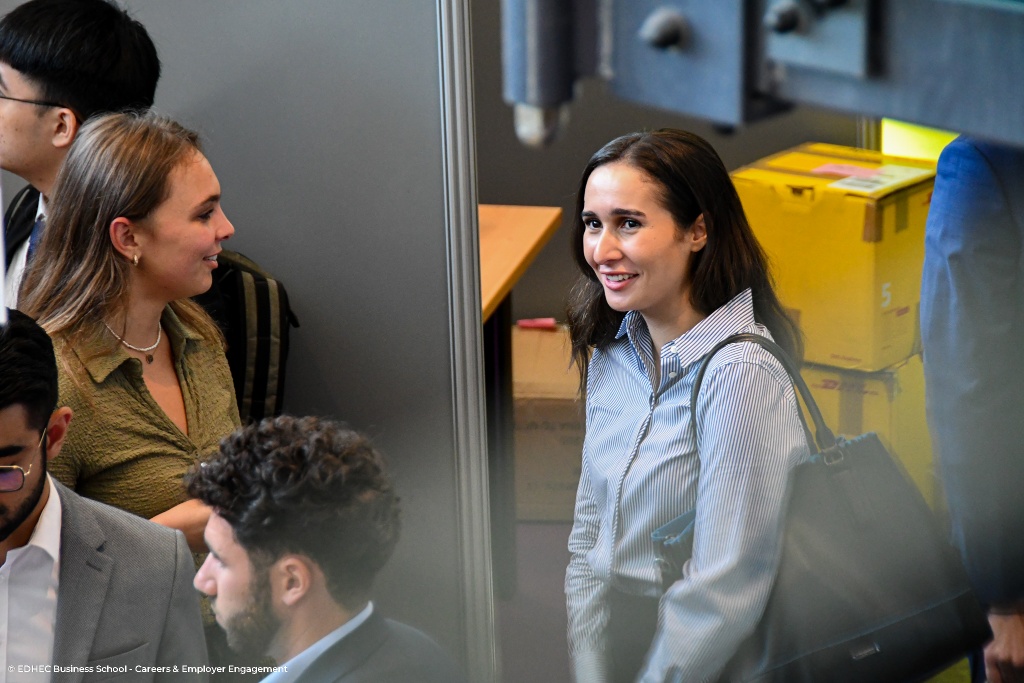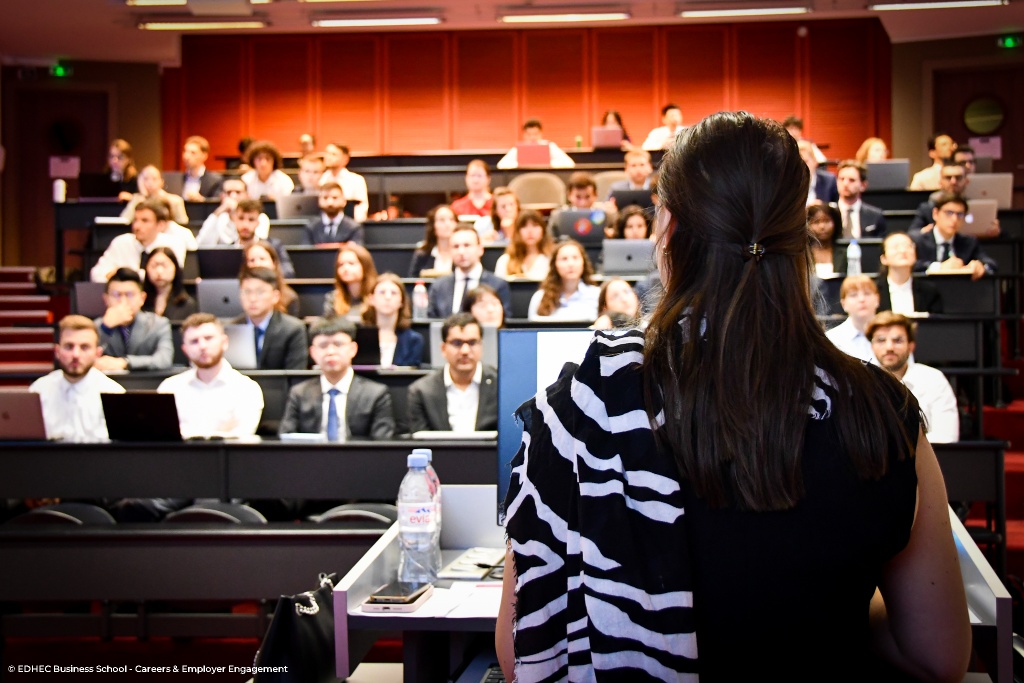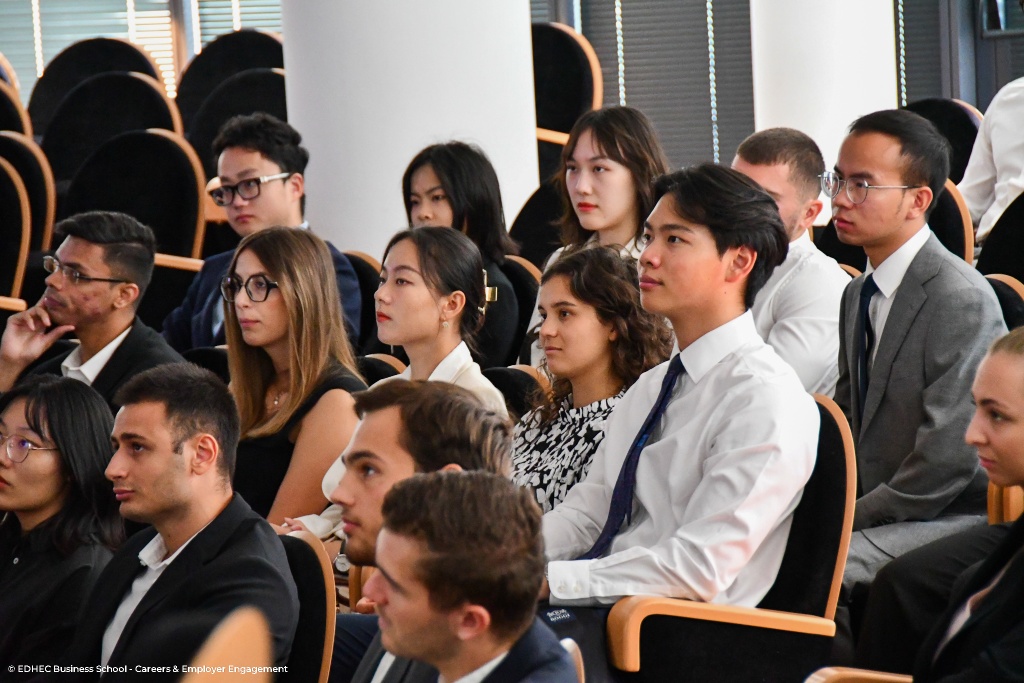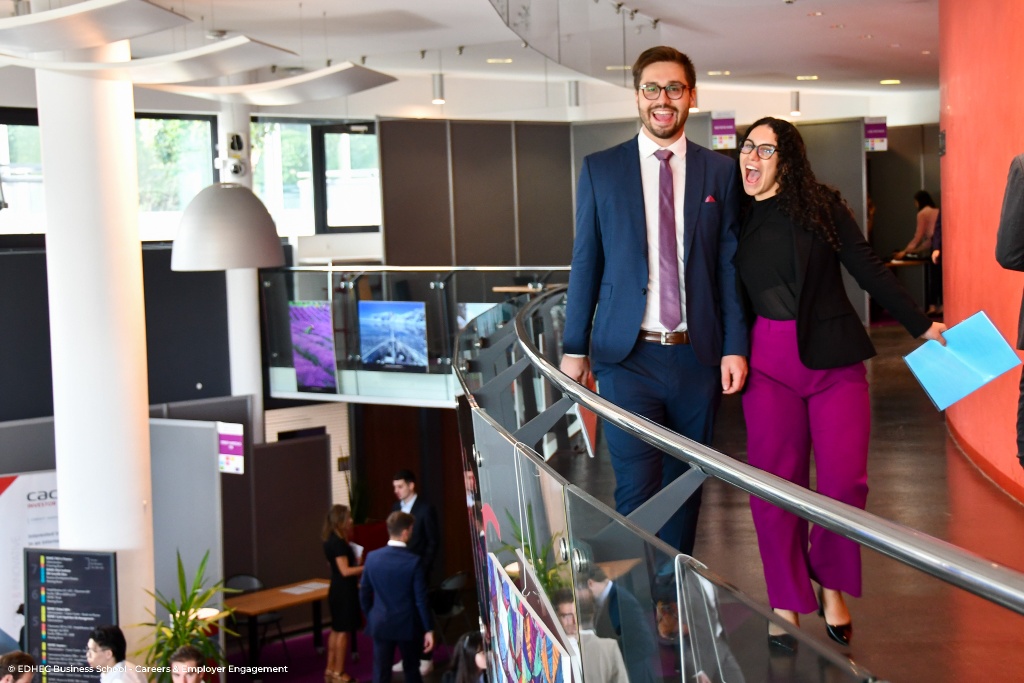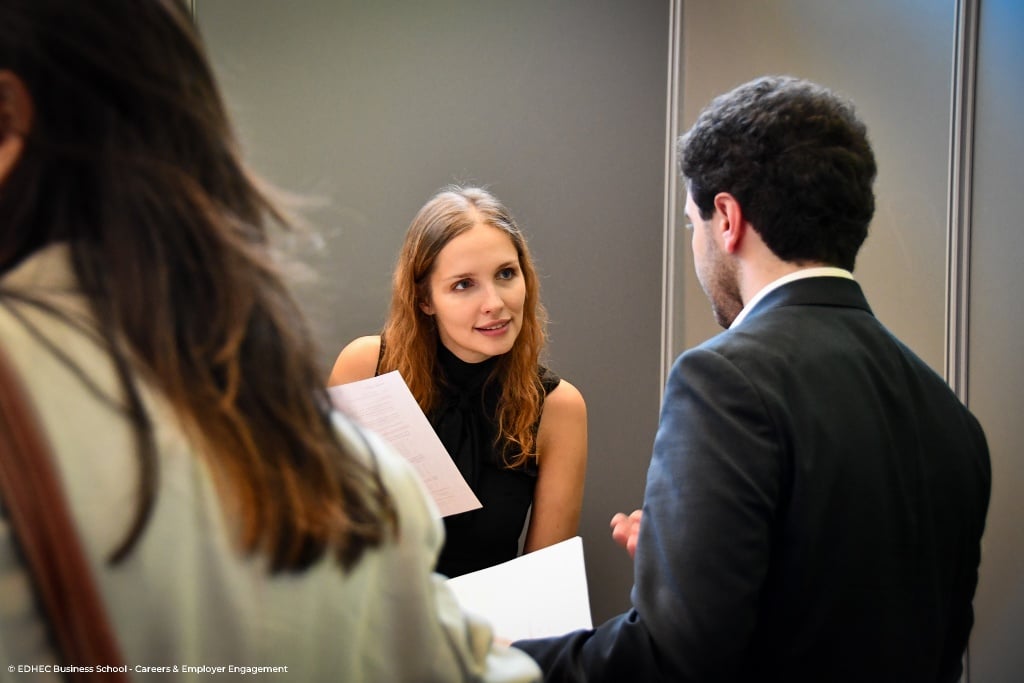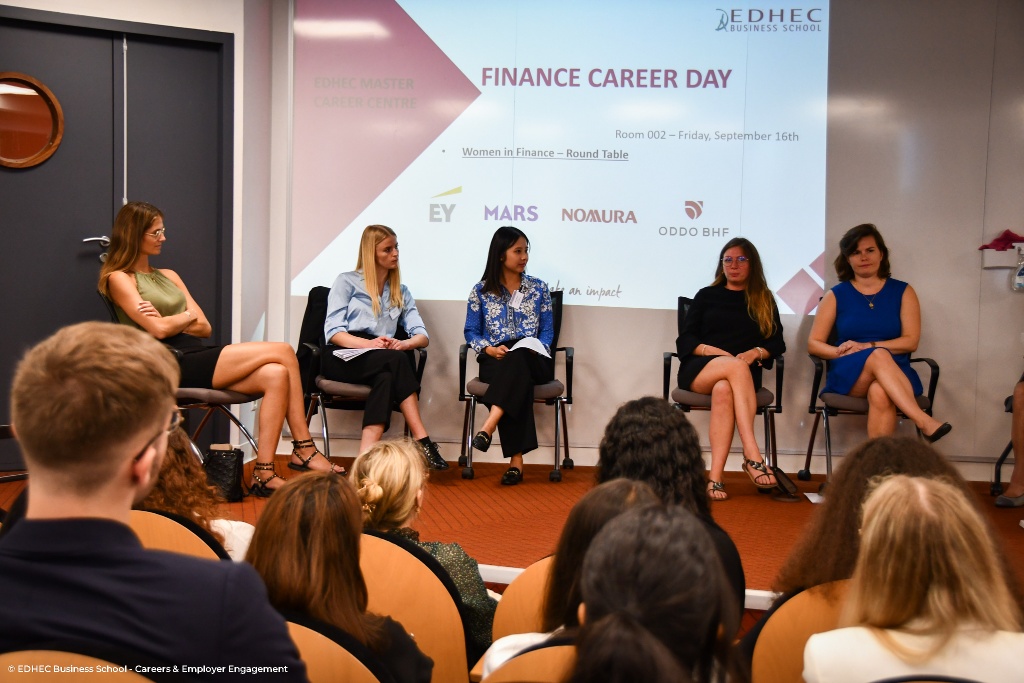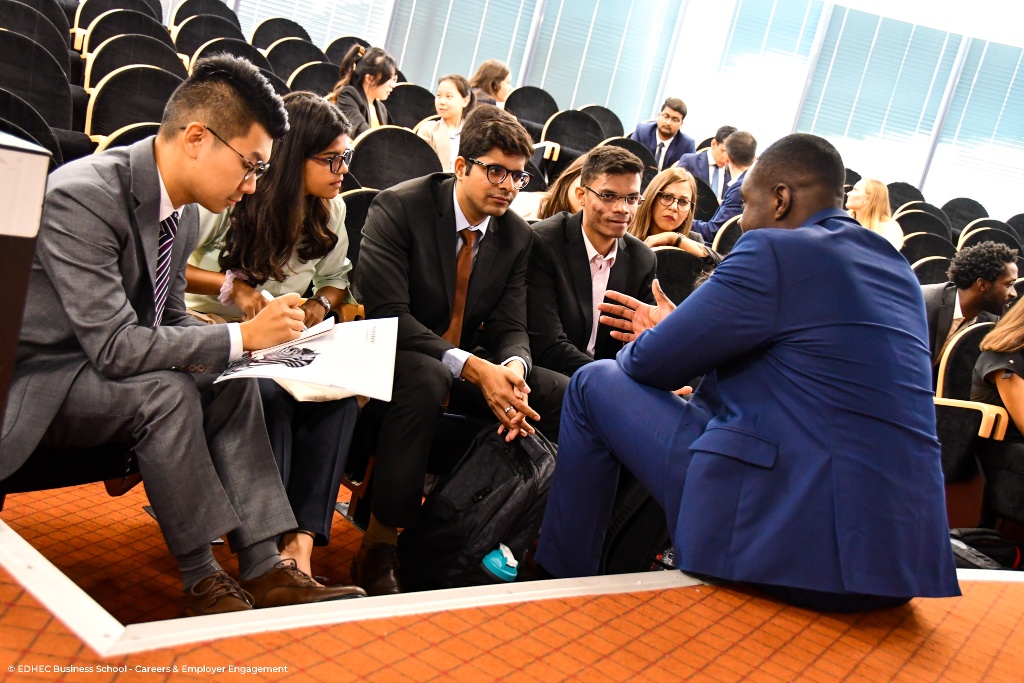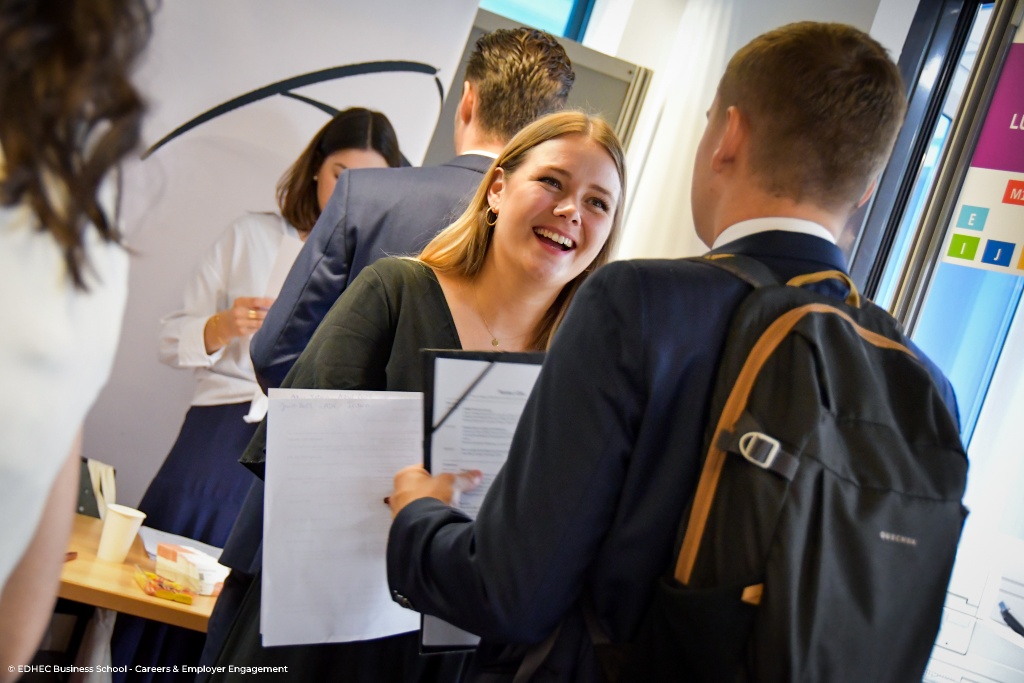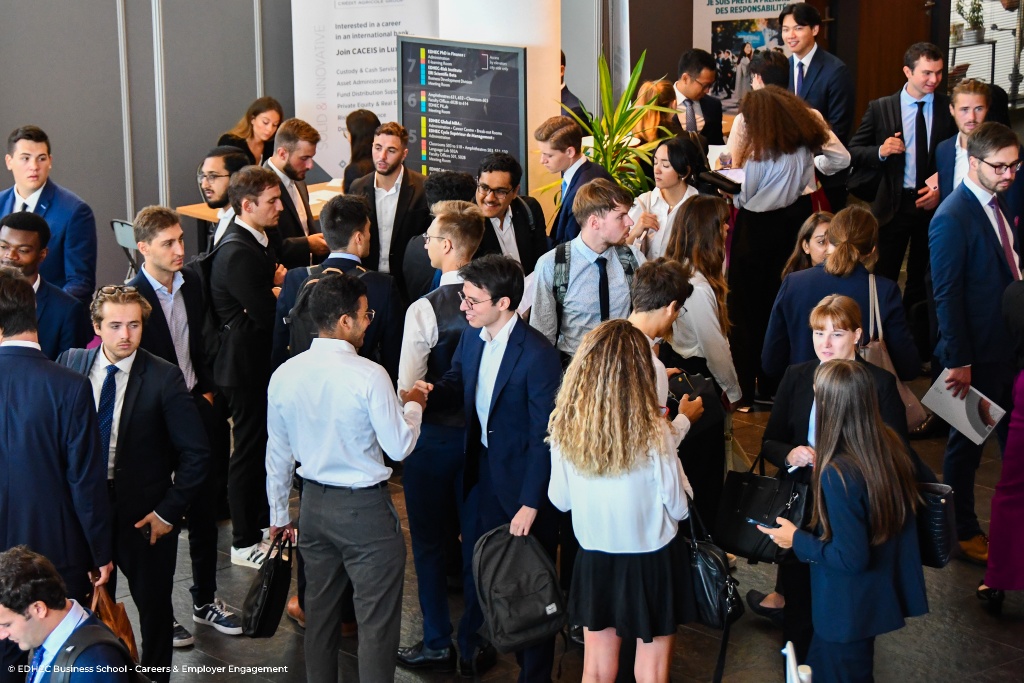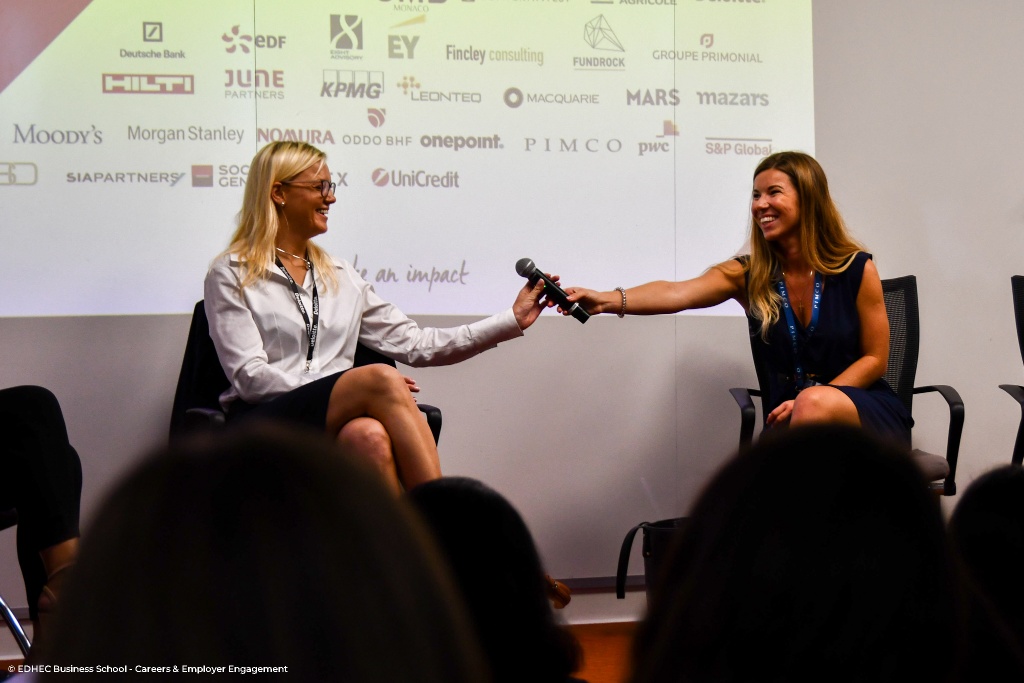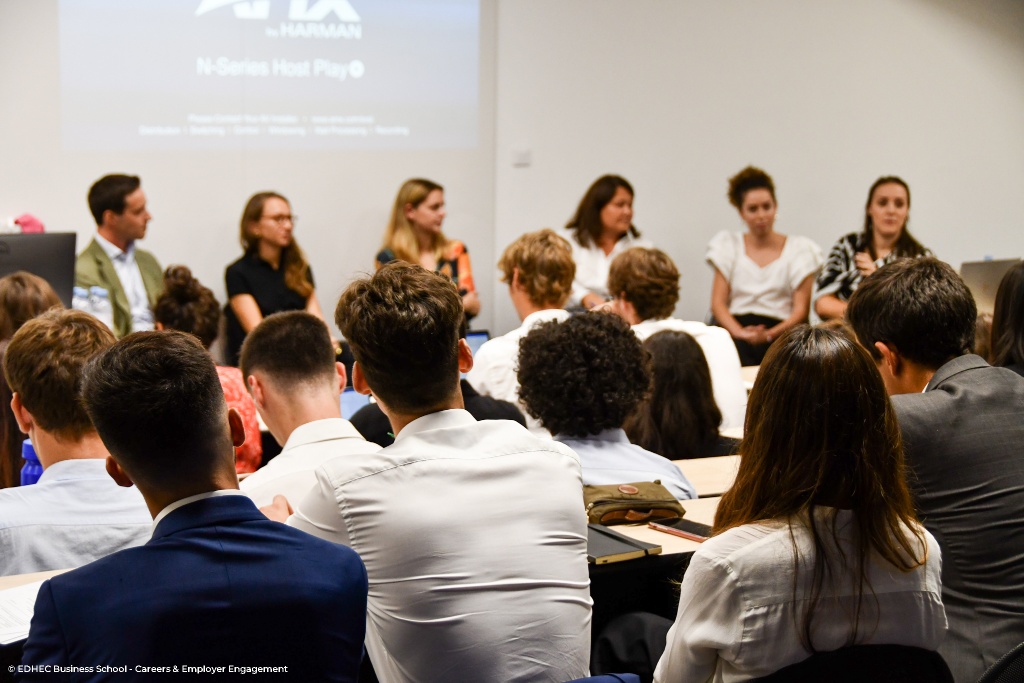 LOGISTICS
STANDS

 

DELIVERIES

 

HOW TO GET TO THE EDHEC NICE CAMPUS ?

The size of your stand will be 3 metres (length), 2 metres (width) and 2,30 metres (height).

Please make sure that when bringing your own items and promotional devices (such as portable pop-up display, roll-up banner, documentation holder etc.), everything will fit in your allocated space (6m2 – square metres).

The building of your stand (if done by a stand designer) must be done the day before on Wednesday, 13 September between 9 am & 5 pm, and the removal on Friday, 15 September after 5 pm.

For any specific requests or information regarding the stands, please contact Catherine Savin before 21 July 2023.
[email protected]
+33 (0) 4 93 18 32 36

 

If you wish to deliver some marketing material and goodies, you should plan them to arrive between 12 and 13 September 2023 from 9 am to 5 pm.

Please mention "EDHEC Finance Career Days" and make sure that you use this delivery label:
EDHEC Finance Career Days Delivery Label

 

BY TRAIN
The closest train station is Nice St. Augustin. If you arrive at Nice Ville Station, you can take a taxi in the stand outside the station.

BY PLANE
From Terminals 1 & 2 - Take the tram and get off at the stop "Parc Phœnix"
You can also walk from Terminal 1 (15 minutes' walk)

TRAMWAY
You can also use the line number 2 of the tramway to reach the campus from Nice Centre. The campus is located at the "Parc Phoenix"
HOTELS
For your accommodation, we recommend the following hotels, all within walking distance from the School.
CONTACT
IF YOU NEED FURTHER INFORMATION, DON'T HESITATE TO CONTACT US.