EDHEC 




 OPEN INNOVATION 




 CHALLENGE 
A UNIQUE LEARNING MODEL IN COLLABORATION WITH STUDENTS AND MAJOR COMPANIES.
🗓️ 5 & 6 March 2024
📍 Lille Campus        
About the challenge:
Submit unresolved issues to our Master 1 students who will offer you innovative solutions tailored to your needs.
Event starts in:
days

hours

minutes

seconds
3 REASONS TO GET INVOLVED
BOOST YOUR EMPLOYER ENGAGEMENT
SOURCE YOU FUTURE TRAINEES ON SITE
BENEFIT FROM THE PERSPECTIVE OF GENERATION Z
THE PITCH
CASE
of an unsolved challenge in your company
DAY
of competition in "living lab" mode on either 5th or 6th march as per your preference
MANAGERS
involved in the competition
TEAMS
from 5 to 6 students dedicated to your case
FOR THE COMPANY

   November 9th 2023

   Online kick-off

 

 

   November 2023

   Phone exchange with managers/representatives

 

 

   End of November 2023

   Company briefing

 

 

   January 17th 2024

   Kick-off, the first online exchange with your

   students

 

 

   February 7th 2024

   Validation, second online exchange with your

   students

 

 

   March 5th or 6th 2024

   Full-day final on the Lille campus
FOR STUDENTS

   Early January 2024

   Registration and students choose the case on a

   first come/first served basis

 

 

  Composition of the students' teams

 

 

   Between late January and mid-February 2024

   Inspiration and academic observation, under the

   coaches' guidance

   Ideation – Based on managers' feedback

 

 

   February 7th 2024

   Iteration ‒ Final validation of the concept before

   the final

 

 

   March 5th or 6th 2024

   Final ‒ Lille campus
TESTED AND APPROVED !
12 editions - more than 70 partner companies!
Innovators 2023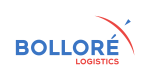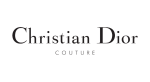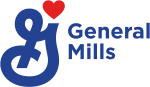 The fresh perspective of students from outside our industry enables us to challenge our own innovation and creativity.

Show students the importance of pitching to companies, and prepare them for their first job.

Opportunity to coach students and to understand the strengths and opportunities of this future generation who will soon be joining our teams. An opportunity to identify high-potential profiles [...] and exchange ideas with professionals from different backgrounds.

Prestigious companies with a wide range of challenges.
Work on a concrete case with members of the company and produce constructive work that progresses throughout the challenge.
To be able to exchange ideas with managers on several occasions, and observe the progress of work thanks to condensed feedback.
GET INVOLVED!
1
SEPTEMBER 2023
Choose a day of participation: first come, first served!
2
BEGINNING OF OCTOBER 2023
Select/identify a duo of managers.
3
NOVEMBER 2023
Join us for the kick-off breakfast.
💬 Customer Champion Award
💓 Coup de coeur Jury Award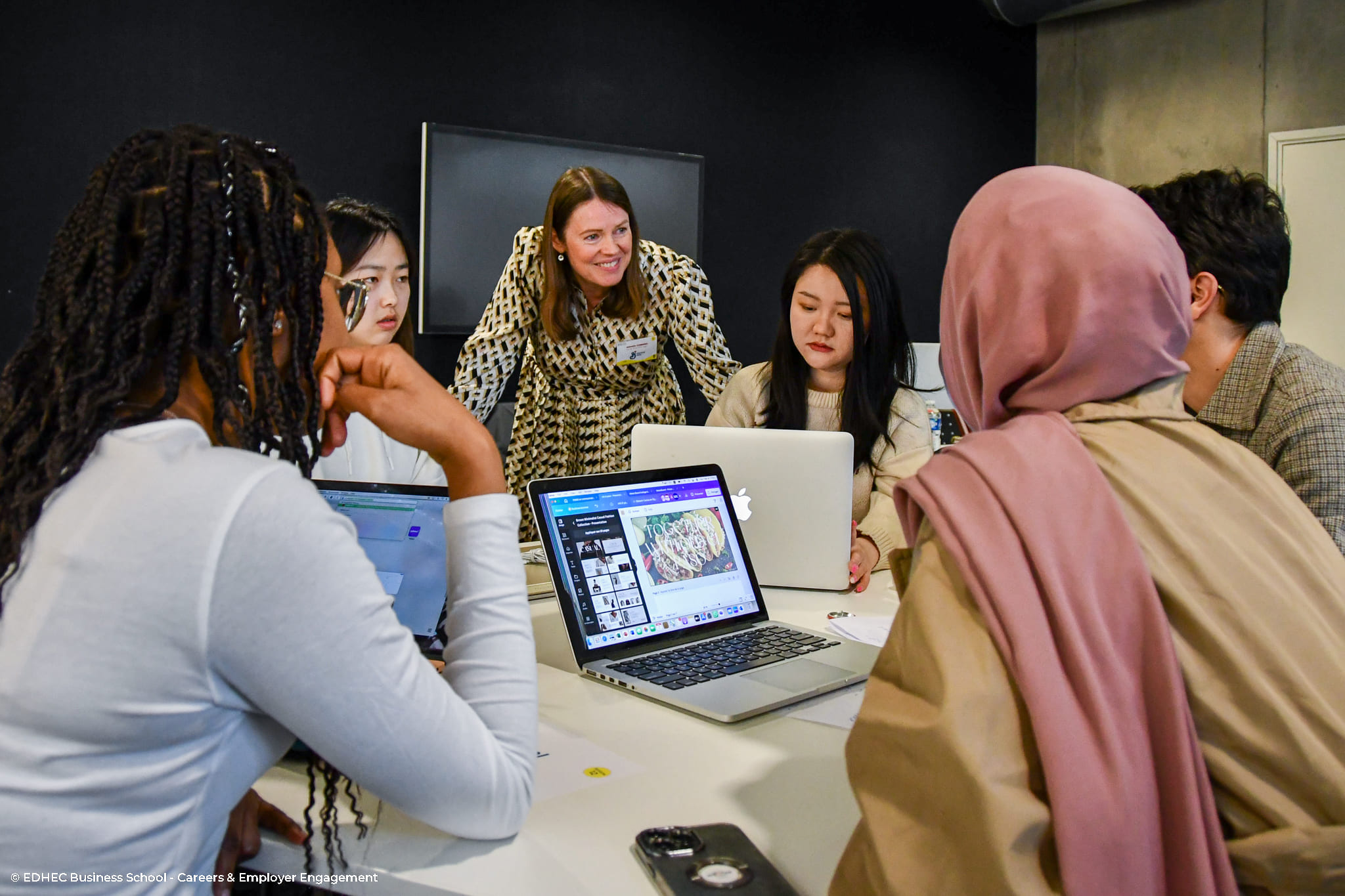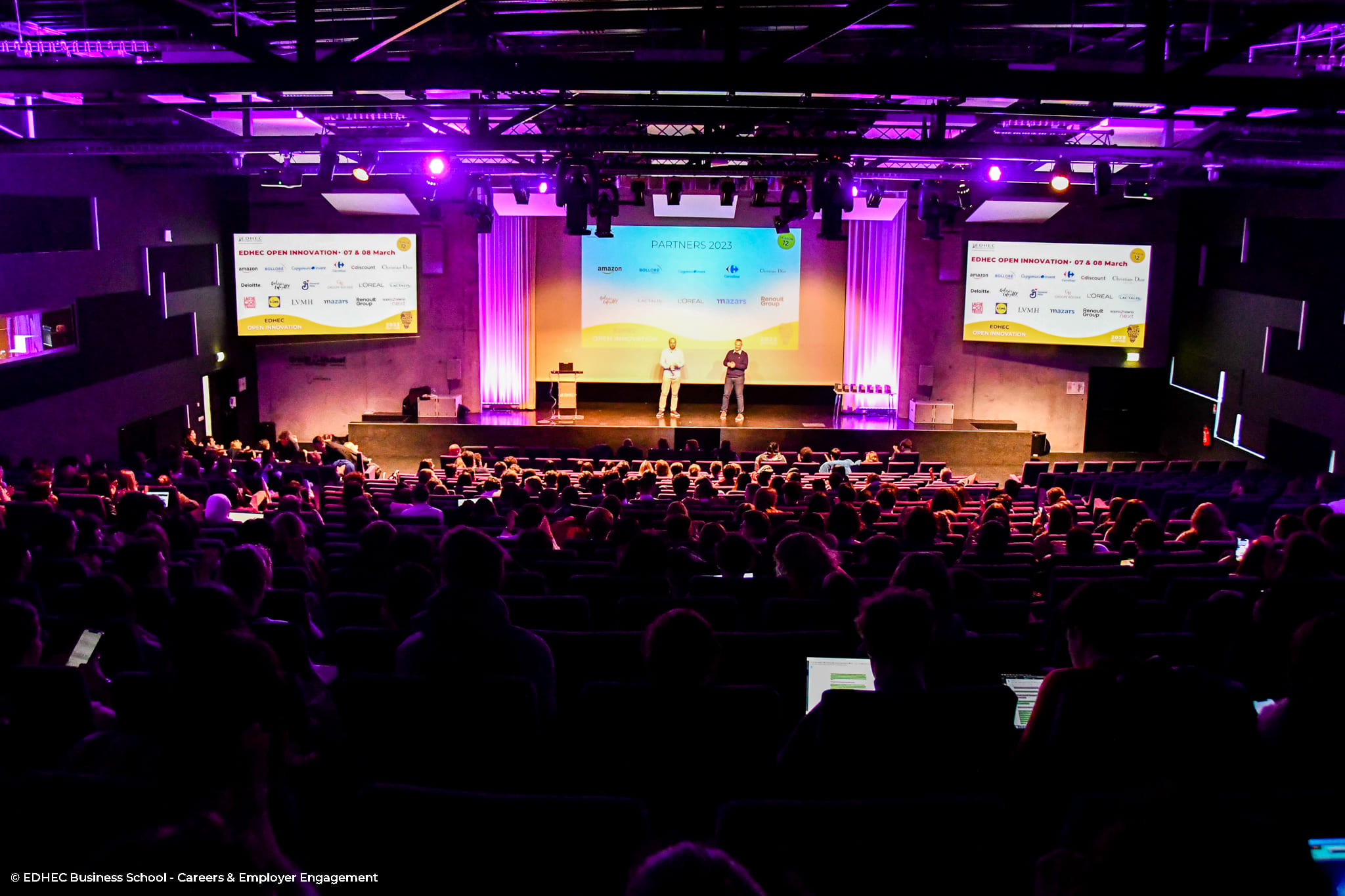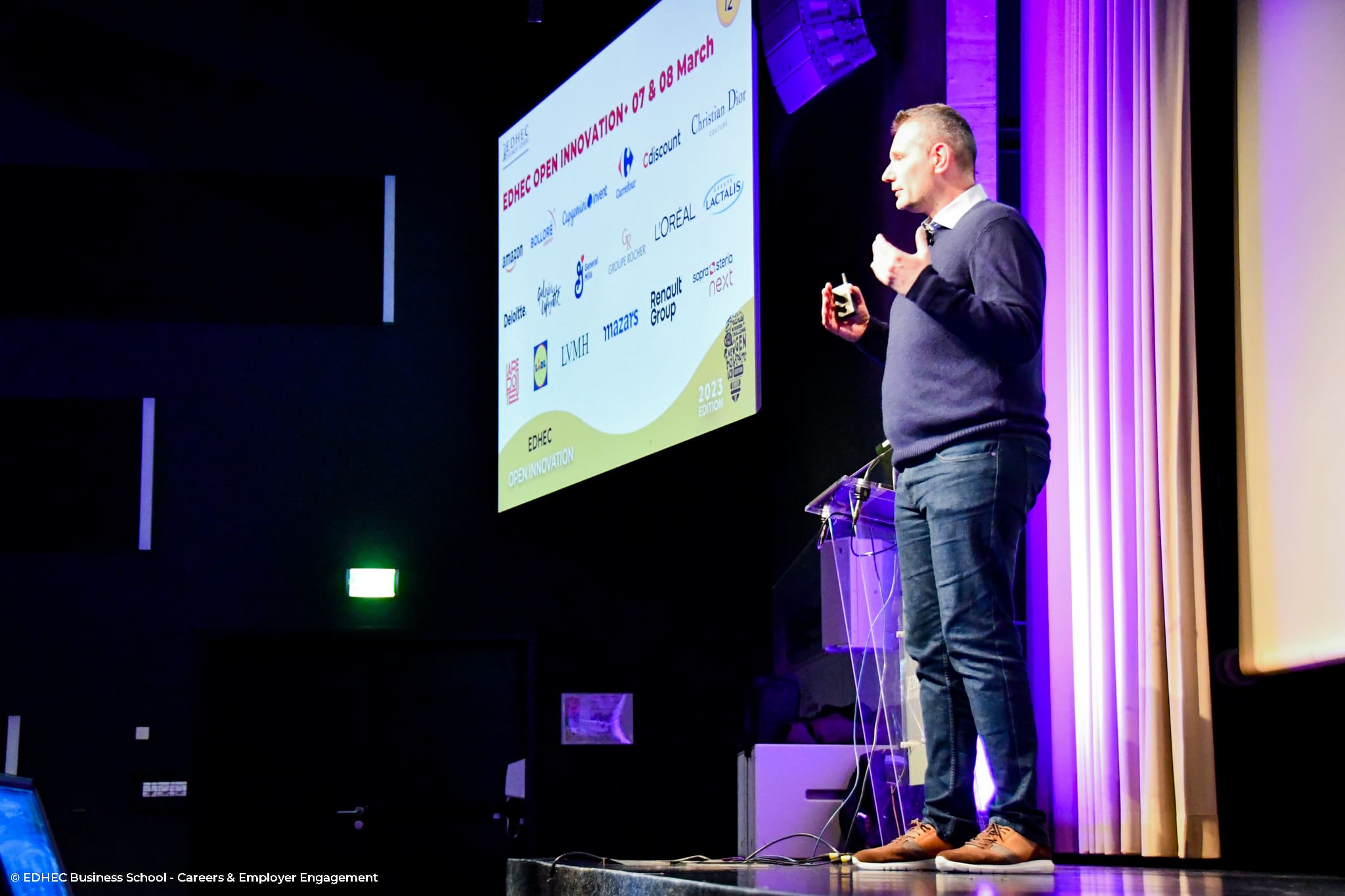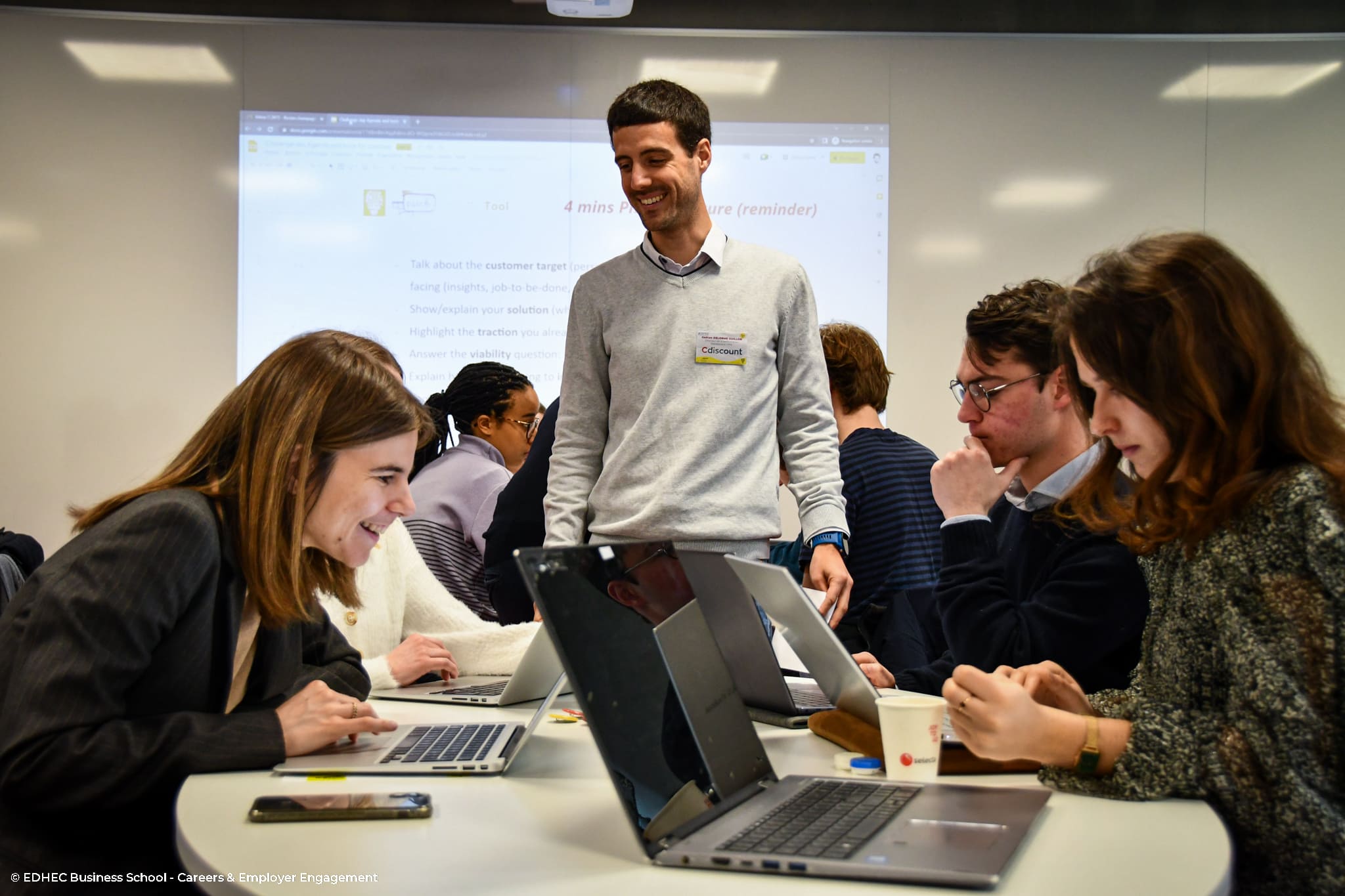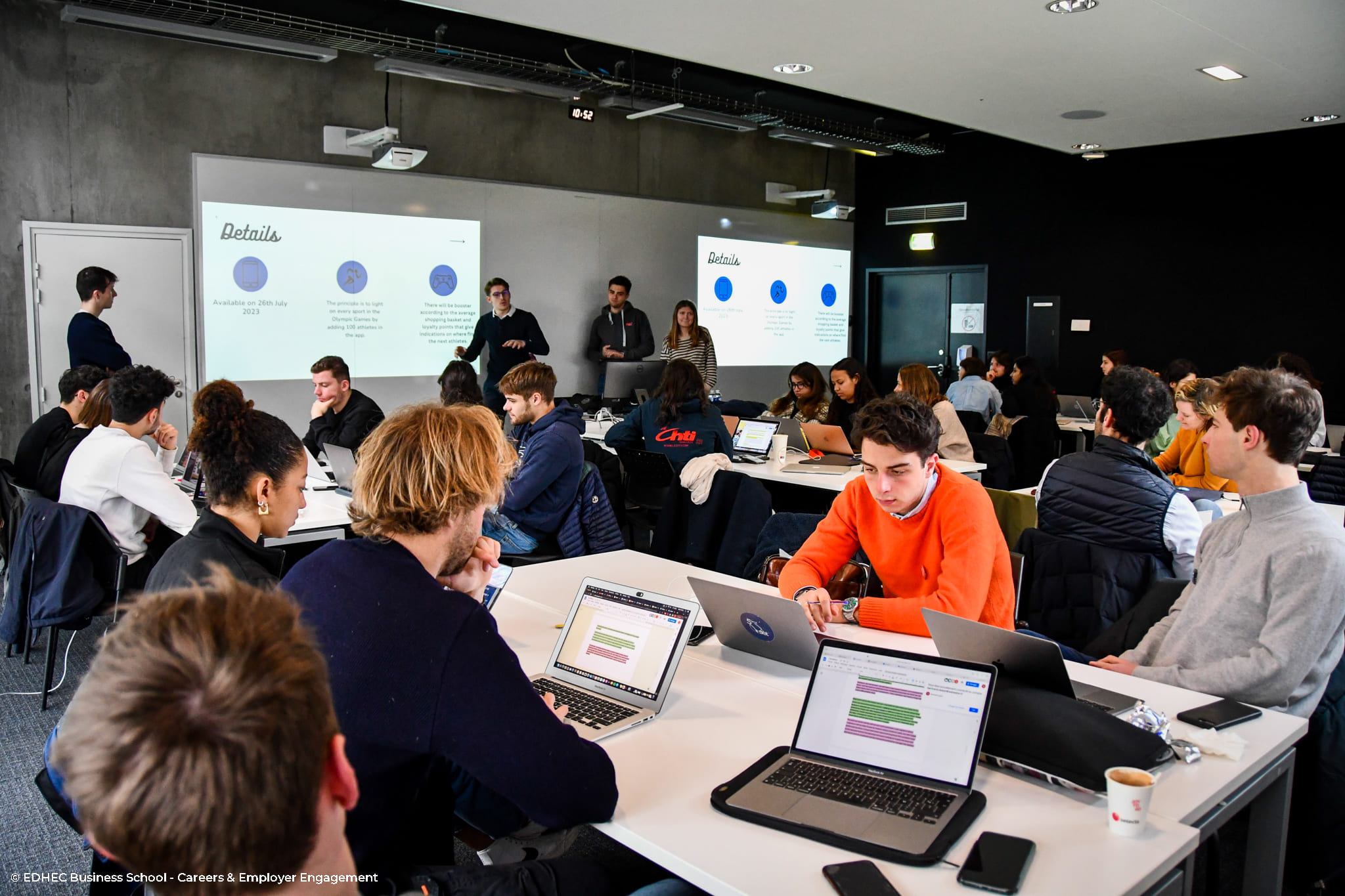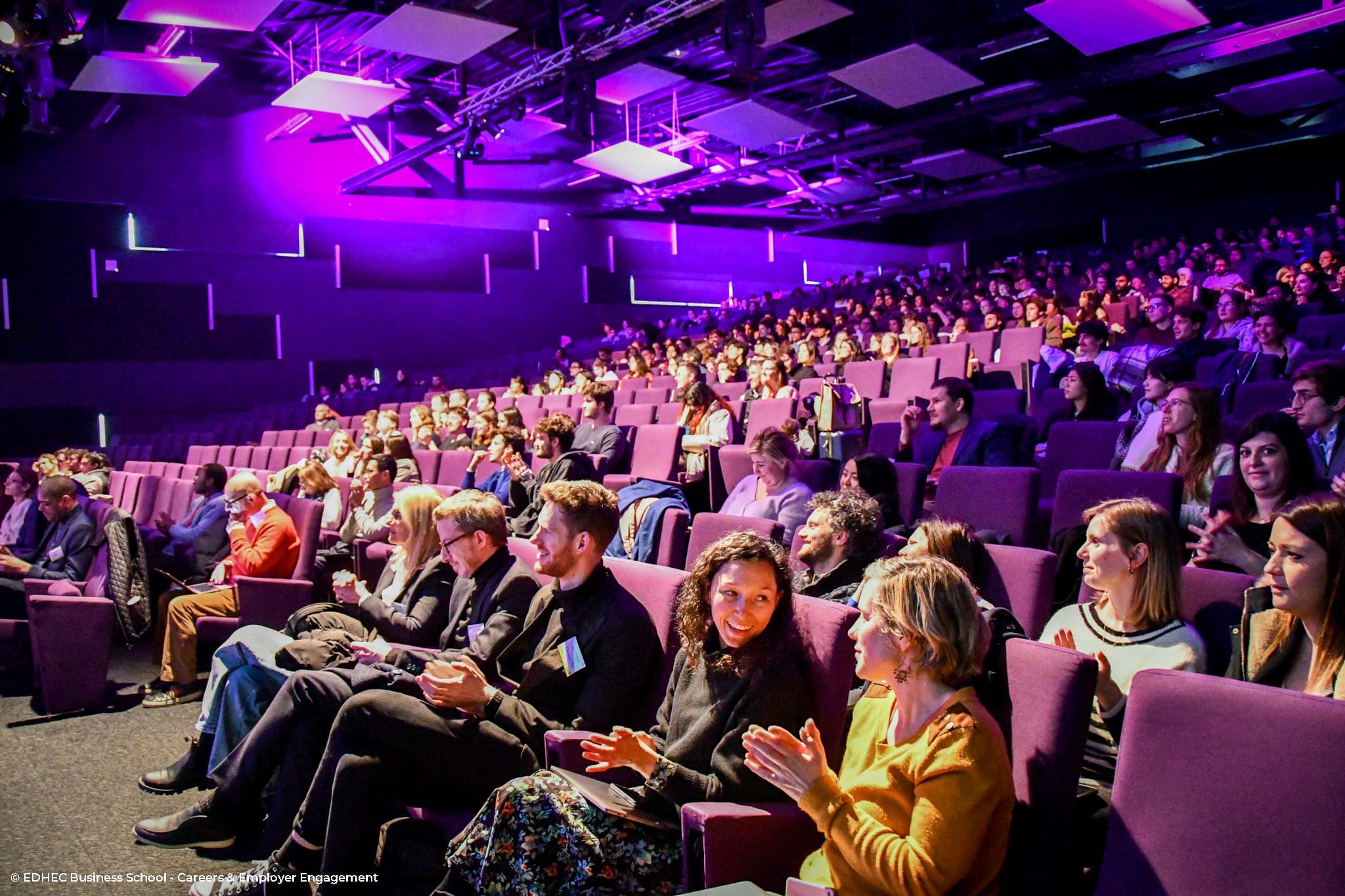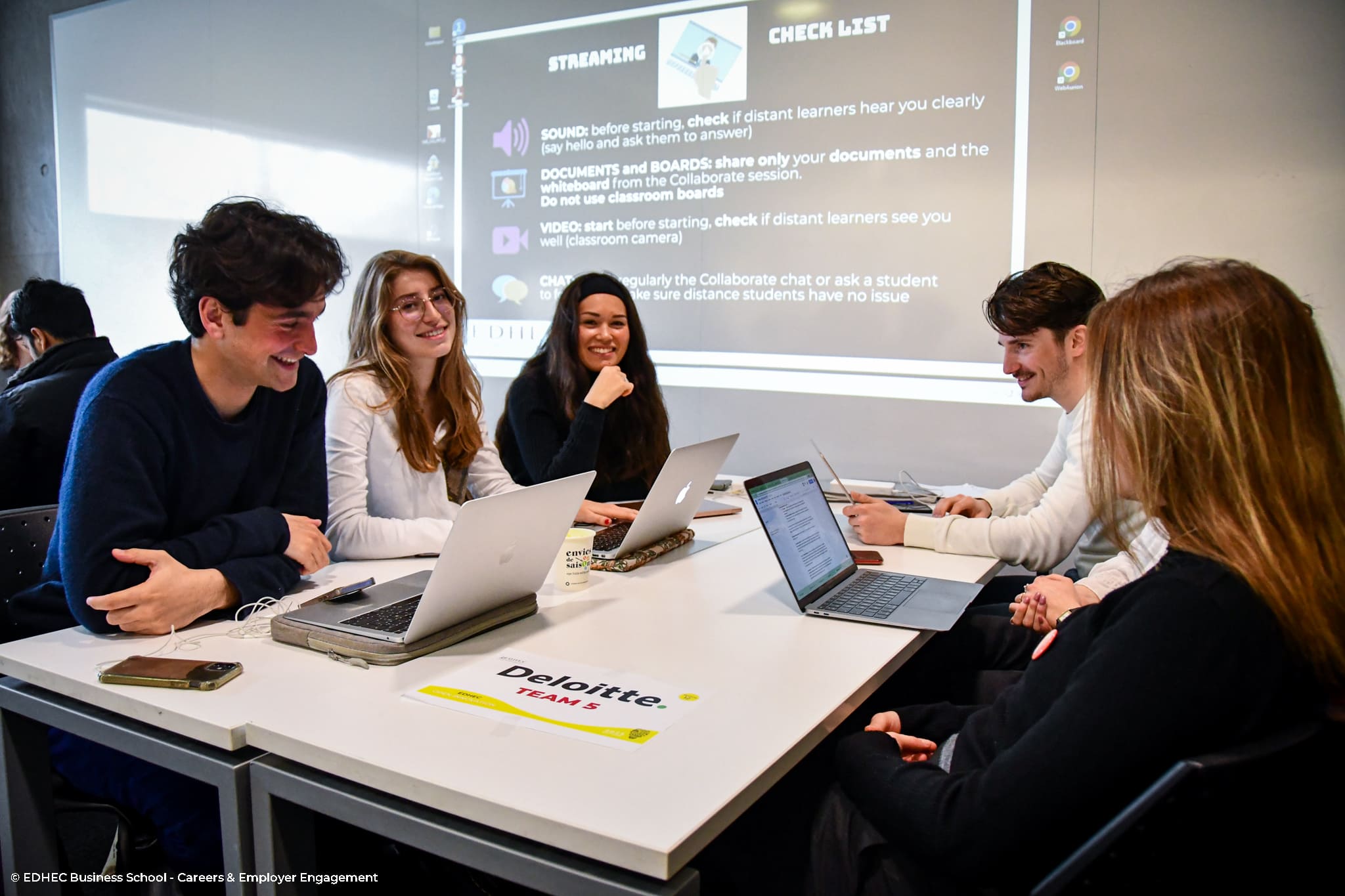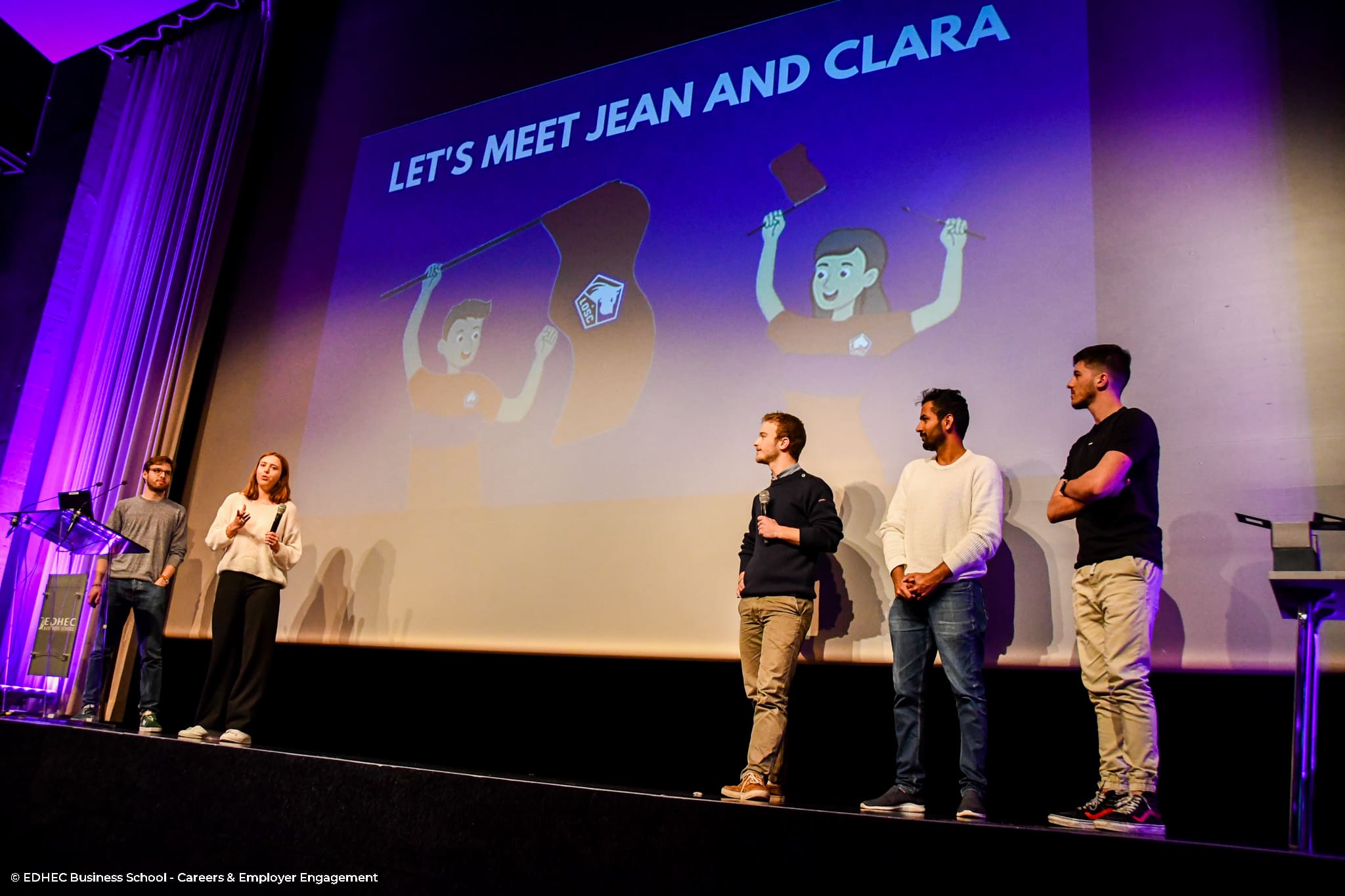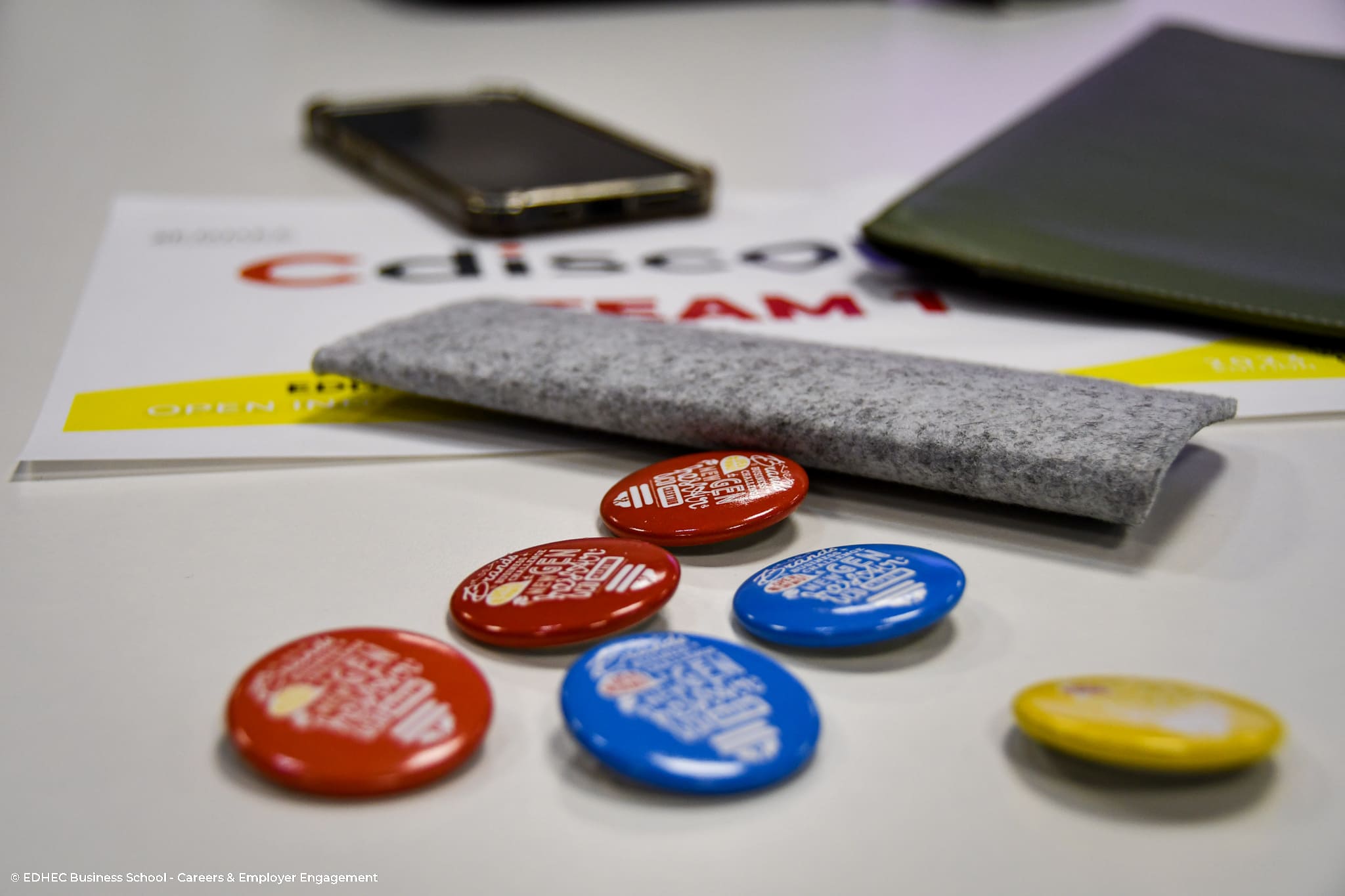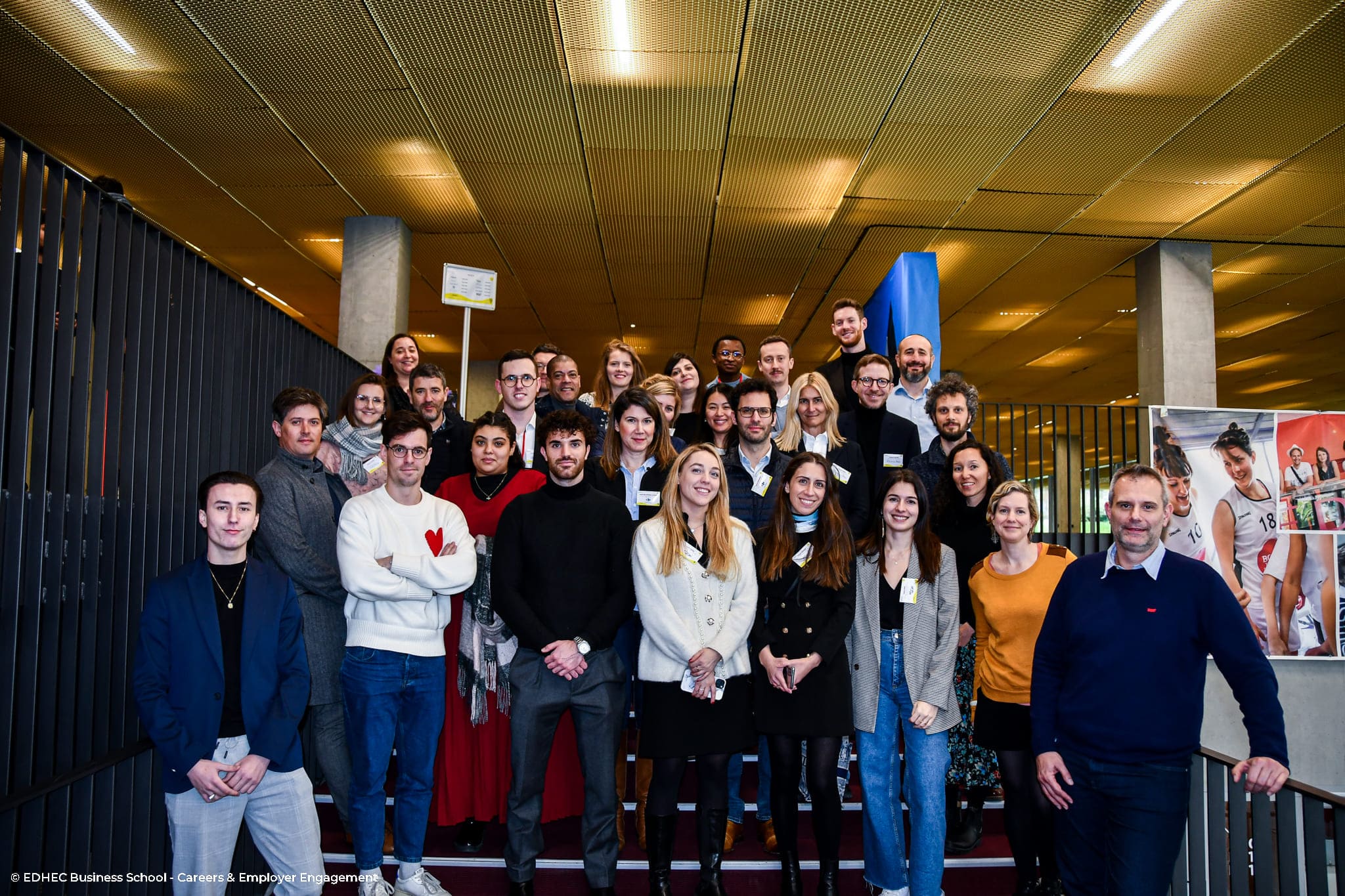 Go to the top of the page