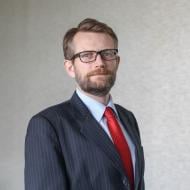 Frédéric Ducoulombier
EDHEC-Risk Climate Impact Institute Director
Main contributions
See my detailed CV below (pdf)
Faculty:
Data Science, Economics & Finance
Expertise:
Climate Finance, ESG, Risks
Bio
Frédéric Ducoulombier is the founding director of EDHEC-Risk Climate Impact Institute at EDHEC Business School. Based in London and Nice, the Institute studies both the consequences of climate change and related policies on asset prices and investment management and the contributions of the financial system to climate change mitigation and adaptation. As director, he is in charge of defining and steering implementation of the Institute's research strategy, developing partnerships and relationships with public and private stakeholders, and overseeing research dissemination and communications. Prior to that, he was ESG Director with index provider Scientific Beta in Singapore and a member of the company's executive committee. He fathered Scientific Beta's ESG incorporation approach, led the product design and negotiations that brought the company its first EUR10bn of assets tracking ESG indices, and created the methodology underpinning a successful family of sustainability ETFs. Beyond ESG incorporation, he introduced a reconciliation of competing approaches to factor investing that remains at the heart of the company's offering and has been adopted by competitors. He also originated the company's compliance framework and served as lead adviser along the CEO in the negotiations leading to the sale of the company to the Singapore Exchange (SGX) in 2020.
---
Publications of Frédéric Ducoulombier