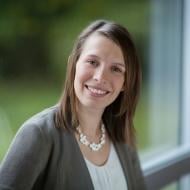 Inge De Clippeleer
Associate Professor, Head of Faculty - Management & Humanities
Leadership Development Chair Affiliate Researcher
Main contributions
International Journal of Human Resource Management (2016), Creativity and Innovation Management (2014), Journal of Occupational and Organizational Psychology (2009)
Faculty:
Management & Humanities
Expertise:
Leadership Development, Team Management, and Career Self-Management
Bio
Inge De Clippeleer is Head of Faculty of Management and Humanities, and Associate Professor of Organizational Behavior and Leadership at EDHEC Business School. She holds a Master in Educational Sciences and a PhD in Applied Economics from Ghent University (Belgium). <br />
<br />
She teaches topics such as strategic leadership, group dynamics, team management, leadership development, and (career) self-management in our MScs, Global MBA and Executive MBAs. She has extensive experience as an executive coach for individuals and management teams, and can build on a rich consulting background supporting organizations in leadership development. Her research zooms in on leadership development on the one hand, and on individual job crafting and team crafting on the other hand – how individuals and teams proactively mold and organize work so it better fits their strengths and passions.<br />
<br />
Inge developed and heads the "Lead360" personal and career development program in our Global MBA and "Transform360" leadership development program in our Executive MBAs. These programs were specifically designed to prepare executives for the next steps in their post-MBA journey and future leadership career. With a combination of innovative courses, tools, assessments, personalized workshops, and tailored guidance and coaching, Inge and her team support executives to develop the necessary skills and qualities they need to lead with confidence and authenticity in an ever-changing world.
---
Publications of Inge De Clippeleer
19.09.2023 - Case study
Xior's human capital strategy before and after the 1 billion acquisition of Basecamp
|
CCMP De Clippeleer, I. (2023). • Xior's Human Capital Strategy Before and After the 1 Billion Acquisition of Basecamp: The Challenging…
---