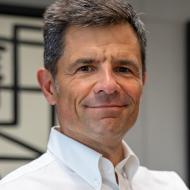 Laurent Degabriel
Affiliate Professor
Main contributions
Faculty:
Data Science, Economics & Finance
Bio
Laurent Degabriel has been working for more than 30 years in the financial sector, firstly, as a banker in large financial firms in France, Hong-Kong and United-Kingdom; then as a regulator within the European Commission and the European Authority for Financial Markets (ESMA). More recently, Laurent was a partner in several leading management consultancy firms such as PwC.<br />
<br />
Laurent Degabriel is now working as COO for a Fintech company involved in financial profiling and financial education. He has also been teaching in different Business Schools and Universities on various topics such as financial regulation and ethics, or sustainable finance. He is an Affiliate Professor at EDHEC since September 2022. In terms of academic background, Laurent holds Master II degrees from Sciences-Po Paris and from Paris-Dauphine University as well as an MBA from London Business School. Contributing to more efficient and fairer financial markets has always been a strong motivation factor for Laurent. Therefore, he recently joined as COO and Director Neuroprofiler which aims, with the use of behavioral finance and gamification, to offer solutions to ensure that private individuals not only know better financial products but also know themselves as investors.