20 students selected to join EDHEC-Risk Research Lab
For the 3rd time, first-year students in the Master in Management (MiM) Financial Economics track have the opportunity to gain hands-on research experience through the EDHEC-Risk Institute Research…
Reading time :
1 Apr 2021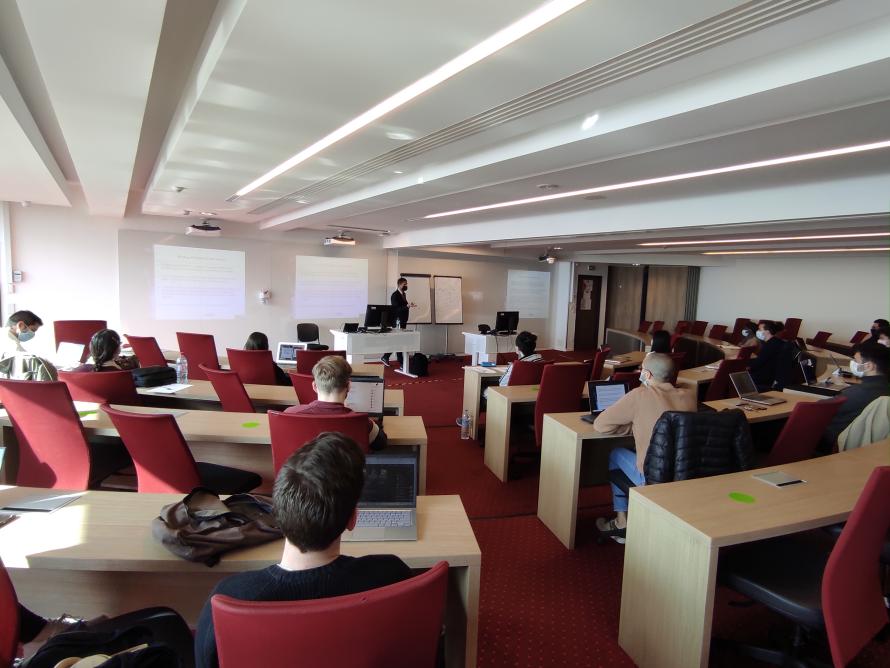 For the 3rd time, first-year students in the Master in Management (MiM) Financial Economics track have the opportunity to gain hands-on research experience through the EDHEC-Risk Institute Research Lab Elective Course : Innovations in Investment Management.
The course, which started on March 9, offers them a two-month placement in the school's renowned research lab and exposes them to different facets of investment management. A fairly unusual learning experience as students are actively involved in producing research outputs as part of EDHEC-Risk research team.
Twenty students have been selected to work on applied research projects developed at EDHEC-Risk. The selection was based on grades and a personal statement by the students, explaining why they wanted to attend the course and how they thought they could contribute to EDHEC-Risk research efforts. The application letter was also expected to provide some indication of students' proficiency in the programming languages MatLab, Python or R.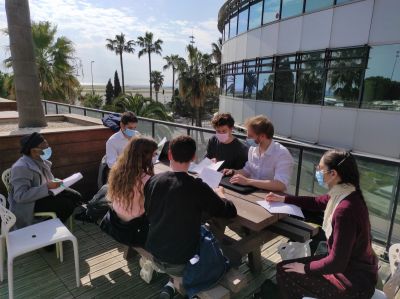 They have teamed up to work on five cutting-edge topics related to recent innovations in investment management, ranging from ETF investing and sustainable finance to goal-based investing, real estate applied to retirement investing, among other things; subjects that are at the heart of EDHEC-Risk research programmes:
Impact of ETFs on underlying equity markets

Unlisted real estate investment vehicles in retirement investing

Improved forms of target date funds

Retirement investing decisions with annuities and life events

Improved measures of carbon risk exposure in equity markets
Students are involved as team members in a real-world research effort led by EDHEC-Risk, and work under the supervision of a « mentor » who is a faculty member, a staff member and/or research engineer. Thus, students have the unique opportunity to work and benefit from the mentoring of the following experts :

​
After having taken this course, participants will be able
Understand the conceptual and technical challenges involved in the design of welfare-improving forms of investment solutions;

Understand the business challenges related to the implementation and distribution of these investment solutions ;

Generate an in-depth analysis of the academic and practitioner literature with respect to a given research subject;

Perform analysis of various segments of the supply and demand sides of the investment industry in various regions of the world.
​
This course is designed to allow students to perform research, either empirical research or literature or business analysis, within EDHEC-Risk Institute. Research is a great way to expose them to different facets of investment management. Participating in research at EDHEC-Risk will expand students' academic experience and allow them to work on projects that will enhance their knowledge of the latest trends in investment management. Lionel Martellini, Director, EDHEC-Risk Institute