Acting for change after her Master's in Global & Sustainable Business
Chloé Ramirez graduated from EDHEC Business School in 2021 with an MSc in Global & Sustainable Business. She now works at Schneider Electric as Sustainability Analyst. She shares her EDHEC experience…
Reading time :
10 Feb 2022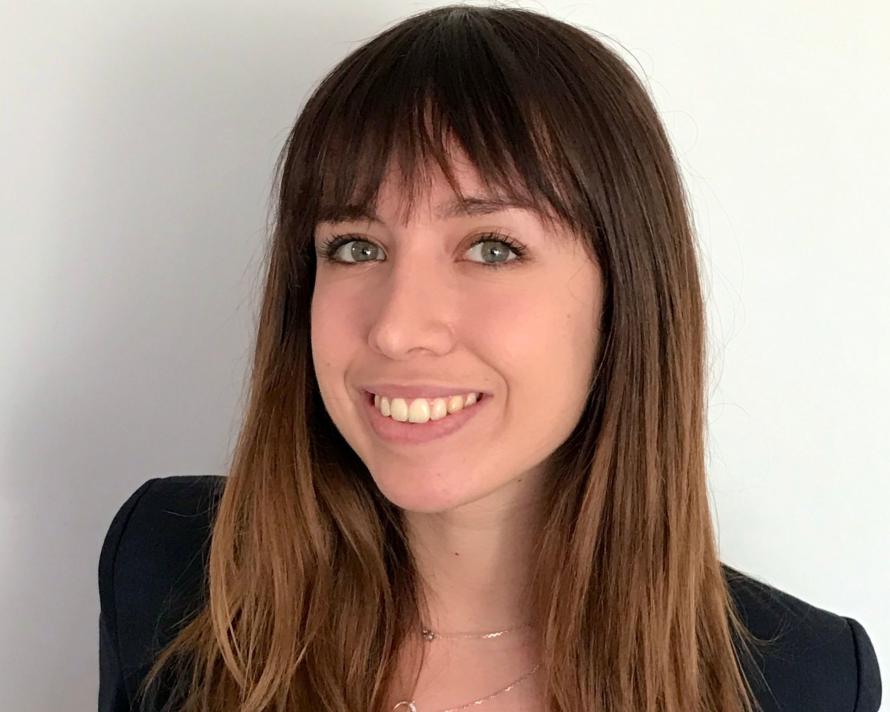 Chloé Ramirez graduated from EDHEC Business School in 2021 with an MSc in Global & Sustainable Business. She now works at Schneider Electric as Sustainability Analyst. She shares her EDHEC experience and talks about her role. 
You have graduated from EDHEC Business School with an MSc in Global & Sustainable Business in 2021. What are the main highlights of this academic experience?
My story with EDHEC actually began 5 years ago when I joined EDHEC as a BBA student. The ability to really interact with the teachers, to work on practical business cases, and to ultimately enter the job market with a strong, recognised brand such as EDHEC were important criteria for me, and I wasn't disappointed! The choice of continuing my studies with an EDHEC MSc after that was pretty obvious to me, especially as EDHEC facilitates the financial barrier for those who excelled in their bachelor's degree, a meritocratic value that is worth mentioning. The MSc in Global & Sustainable Business represents the best EDHEC has offered to me: the quality of the teachers selected by Pr Bastiaan Van der Linden, the many industry courses proposed, the demanding but so formative amount of work, and the agility of the whole team in a challenging time of Covid were impressive! But what I also would like to emphasize is the overall dynamic of my class. It was truly energizing to be surrounded by so many other students driven by the same willingness to act for good. We were a very supportive, curious, and passionate team and I thank them for that.
Why did you choose to study sustainability?
My interest in sustainability has grown exponentially as public interest in the urgency of the issue has increased. I have always been very fond of the environment, especially biodiversity, but sort of in a naive way in thinking that it was just a matter of individual responsibility in sorting waste or turning off the tap. When I understood that it was a systemic issue that needed to be addressed collectively, holistically and that our decisions in the next 10 years will be determinant to ensure our livability, I looked for a program that was capable to connect the stakes of sustainability with the ones of global companies and the MSc in Global & Sustainable Business provided just that. I am part of this generation that was profoundly struck by the seriousness of climate change and questioned his entire future as a citizen but also as a future leader. The choice to study sustainability was first and foremost to understand the state of our habitability as human beings. The will to act was only a consequence of acquiring knowledge in this area, and I believe that there is no turning back: once one has acquired in-depth knowledge and arrived at the questioning stage, one devotes one's time, attention, and energy to acting.
You work for Schneider Electric as Sustainability Analyst. How has the MSc in Global & Sustainable Business prepared you for your role? What are your missions?
After an internship in the global corporate business unit of Schneider Electric within the Environment team, I was proposed to participate in the pilot of the Sustainability Consulting Leadership Program of Schneider Electric (SCLP) that aims at training future leaders in accompanying other companies in their decarbonization journey. For many years, Schneider Electric has been recognised for its efforts in sustainability and its impact on other companies, both for leading the way and proposing solutions aligned with a low carbon economy. It has expanded its offer to provide sustainability consulting services, which is currently skyrocketing. During my internship, I had the opportunity to work on sustainability-related topics such as biodiversity, physical climate risks, and carbon pricing, among others. Now through the SCLP program, I will be rotating for 2 years in 3 different areas of the sustainability business division: delivery, energy efficiency, and sales. So far as part of the delivery team, I have been working on the environmental impact of selected circular business models and the definition of trajectories and targets aligned with the SBTi, and it has only been a few weeks! The diversity of projects and solutions provided by Schneider Electric allows me to develop deep expertise in sustainability at all stages of a company's value chain and across all industries, which is extremely valuable especially as a recent graduate. The MSc in Global and Sustainable Business prepared me in 2 predominant ways. Thanks to the diversity of the industry-specific courses, I have received in-depth teaching on the most pressing issues of several industries such as Food, Fashion, Energy, or Mobility, a necessity to always stay relevant for the clients. The Group Master Project offered to the students of the MSc was instrumental in my hiring as an intern first and is now a real asset to be confident in my new role, as the Group Master Project enables students to work on a sustainability issue encountered by a company and to act as a consultant for a full year.
How do you hope to contribute to the fight against climate change?
Through my new position, I intend to guide companies in embracing science-based targets and integrate sustainability as a core pillar of their overall strategy. Climate change is an anxiety-provoking topic and it is easy to get overwhelmed or on the contrary privilege the strategy of avoidance in the face of the magnitude of the challenge. As an advocate of sustainability both on a professional and personal level, I hope to influence positively my peers to rethink their priorities and show how fulfilling it is to act for change.