[Book] The Digitalization of Healthcare: new challenges and opportunities
Loick Menvielle, Associate Professor of Marketing at EDHEC co-edited a book entitled "The Digitalization of Healthcare: new challenges and opportunities" that gives the reader an overview of the role…
Reading time :
29 Sep 2017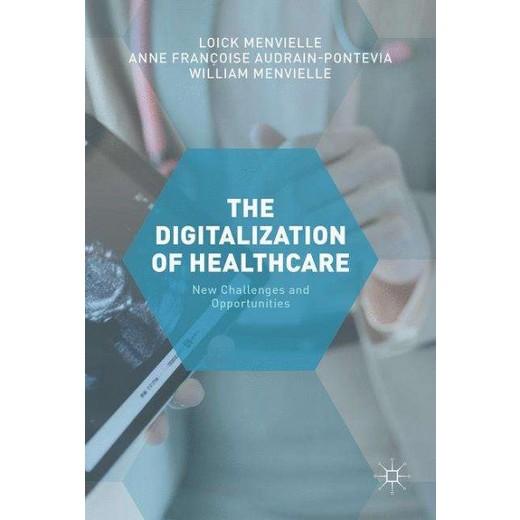 Loick Menvielle, Associate Professor of Marketing at EDHEC co-edited a book entitled "The Digitalization of Healthcare: new challenges and opportunities" that gives the reader an overview of the role of IT in the healthcare sector. Technological advancements have profoundly modified our vision of health, switching from a "traditional" path to a digitalized one. This book illustrates and highlights benefits and doubts from everyone involved in delivering care to the patient.
Viewed broadly, elements of E-health and M-health such as connected objects, medical social media and patient online communities are seen by some as merely helpful gadgets. However, we are faced with real challenges that the book handles: privacy data, disruptive innovation, business models, new relationship with medical staff and caregivers. Many questions are raised and answered in this book.
An up-to-date book written by academics and practitioners with contributions from software editors, medical devices manufacturers, pharmaceutical industries and healthcare advertising agencies.
The proposed book combines conceptual, pragmatic and operational approaches to this topic. By integrating these various contributions, it answers the readers' demand for knowledge and understanding of IT in the medical sector which is not without consequences. For companies working in the health sector, the incursion of IT has disrupted the value chain and changed the business model. It has also raised ethical issues and opened new paradigms about delivering care. For patients and caregivers, this book highlights the development of online patient communities such as PatientLikeMe, the rise of patient empowerment and the medical collaborative platform such as DockCheck.
Behind the integration of IT in the medical sector and especially E-health and M-Health, the scope considered by this book answer the following question: how E-health and M-health can change our lives, not only in Western but in developing countries too, where WHO (World Health Organization) is trying to solve the problem of access to care.
The book is available at Palgrave Macmillan.