Campus life: the MSc in Climate Change & Sustainable Finance is a door opener for young graduates willing to make an impact
MSc in Climate Change & Sustainable Finance Alumna, Ia-Hue Salinas Sung won the best master project oral defense with her team. She tells us about the topic her team worked on and her MSc experience.
Reading time :
6 Jul 2022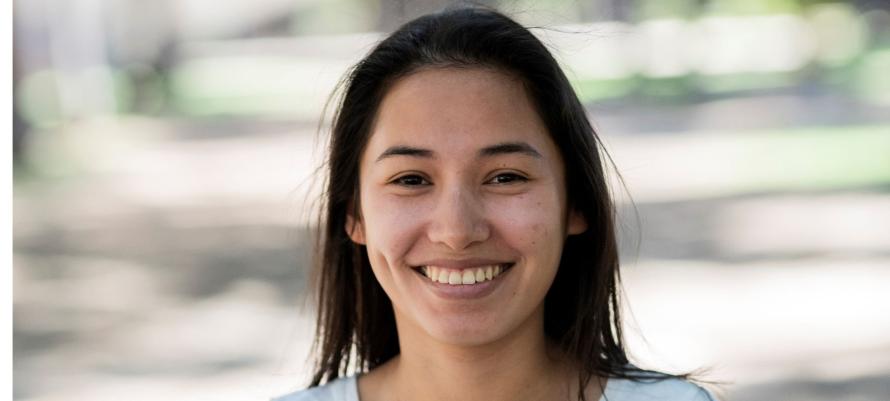 ABOUT YOUR MASTER'S PROJECT
You worked on a Master's project entitled Energy transition and physical constraints. Can you tell us why your group decided to work on this topic?
To determine optimal climate policies, models assume there is enough land and materials to deploy different technologies for energy supply, energy storage, and carbon dioxide removal. The expected rise in energy demand from developing regions, together with the limited capacity to supply renewable energy given physical constraints has severe economical and geopolitical consequences. Bringing attention to this factor pushes future studies and models to integrate it and find more appropriate optimal climate policies that lead to suitable actions to tackle climate change on time.
How did the five of you organise themselves?    
Overall, we leveraged our skills for certain tasks. To analyse future energy demand and the level it could be satisfied in the world's largest emitters we decided to form two subgroups, each focusing on a different renewable energy: solar and on-shore wind. We held meetings with professors and between ourselves to remain aligned.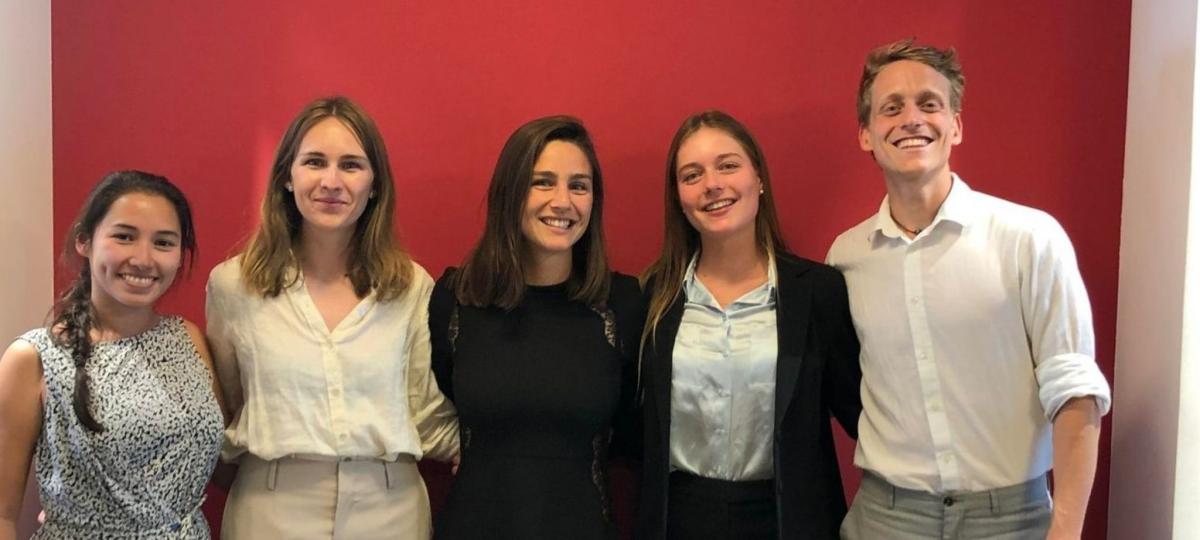 From left to right:  Ia-Hue Salinas Sung, Amanda Olofsson, Fanny Batlle, Elsa Vermunt, and Yann Lancrenon.
Working on a group master's project is quite different from working on an individual Master's project. How did it influence your perspective on the topic?
Working in a group allowed addressing this complex topic more comprehensively. There were numerous details to consider, which was only possible thanks to each team member's insights and opinions.
Which skills did this exercise allow you to use or develop?
Throughout the project, I used and developed skills such as the use of Python, data analysis, research, time management, and problem-solving.
Were you surprised to be awarded the best master project oral defense?
Yes, because the cohort is composed of high-quality students who were very dedicated to their master's projects. Despite knowing we had done great work, I always took being awarded as uncertain.
ABOUT YOU
What was your background prior to joining EDHEC?
I have a bachelor's degree in Commercial Engineering (BBA) and a CEMS Master's in International Management from Adolfo Ibanez University. Among other experiences during my studies, I interned at HSBC Chile, collaborated on an educational project with McKinsey China, and was a teaching assistant in global strategy, emerging markets, and finance-related courses for undergraduate and graduate students. After graduation, I joined HSBC again. I left HSBC Chile in 2020 when I decided to specialise in Sustainable Finance. I'm currently doing an internship as a Debt Funds Analyst at Mirova SunFunder, a leading impact investor in renewable energies within emerging markets. We are part of the Natixis IM Group through our unique shareholder Mirova, the leader in impact investing.
What made you decide to join EDHEC's MSc in Climate Change & Sustainable Finance?
I was specifically looking for a program in line with my goal to develop an international career in sustainable finance, in order to have an active and impactful role in the improvement of the environment and society's wellbeing. There are a just few programs worldwide and I was drawn by EDHEC's financial expertise, combined with the scientific knowledge of MINES Paris-PSL, and their reputation.
What are the main highlights of your studies at EDHEC?
The quality of the teachers and their involvement in climate change, as well as the variety of guests from the scientific and sustainable finance sphere. Additionally, I enjoyed being in a small international cohort that is equally engaged in tackling climate change.
What was your favorite class and why?
There are several classes I could deem my favorites. Many professors are at the forefront of their research on climate topics, so it was eye-opening and inspiring for me to learn about it first-hand. Naturally, Climate Change Economics with Riccardo Rebonato (our master's project tutor) was one of them, because it combined macroeconomics, finance, and sustainability. It was also a challenging and interesting course which immediately raised my curiosity about the progress and results of Riccardo's work.
Do you think a sound understanding of climate change and sustainable finance will be key in your future workplace?
Definitely. It is essential to have a deep understanding of both to take actions with significant and long-term positive impacts on the environment and society.
What are your job aspirations? What do you hope to achieve once working in the finance field?
I want to work at an asset management firm focused on impact investing. I would like to help finance projects or companies dedicated to tackling climate change and inequalities.
In conclusion, why do you think future students should be interested in our MSc in Climate Change & Sustainable Finance?     
The MSc in Climate Change & Sustainable Finance is a door opener for those who are serious about tackling climate change and seeking a career in the sector.