Creation of a 360° communication campaign by the BBA students
Within the framework of the BBA3 Corporate Communications class and 360° communications, students turned their attention to the request from the French active wear start-up Noliju to develop a 360…
Reading time :
15 Dec 2020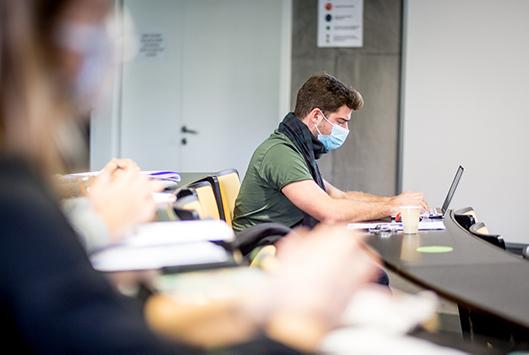 Within the framework of the BBA3 Corporate Communications class and 360° communications, students turned their attention to the request from the French active wear start-up Noliju to develop a 360 communications and corporate campaign for the brand with the following objectives:
360°: assert the brand's comfortable and stylish active wear positioning, raise the profile and sales of the Noliju range, while also creating a buzz around the brand
Corporate: assert the brand's values and lifestyle from a CSR angle, by getting consumers involved in the brand's actions
Based on a "learning by doing" approach, the educational goals of this challenge were to enable students to apply what they had learned in class in a practical situation, by developing a communications campaign that called for contextual analysis, a brand audit and recommendations for the creative and resources strategies to be used for Noliju's 2021 communications campaign.
The exercise required a combination of analytical and creative skills, and the ability to make an appropriate choice of content and actions to be included in Noliju's future communications campaign.
The 40 teams, coached by their professors since September 2021 and organised into mini-agencies, focused on responding to the brief laid down by the brand and have just presented their ideas.
Norah Luttway, who founded the start-up, will shortly pick the two winning teams!