Data Viz Discussions: Data Storytelling
As a former Tableau user in the corporate industry, Annalisa Tonetto has harnessed the power of data visualisation to provide critical insights to company CFOs. Today she is a PhD in Finance…
Reading time :
22 Apr 2022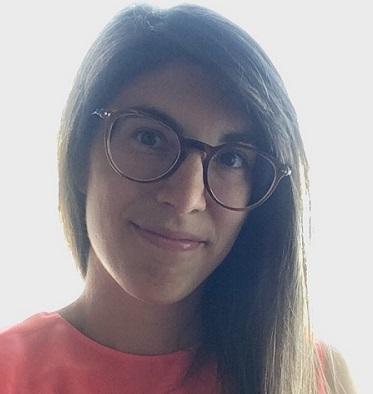 As a former Tableau user in the corporate industry, Annalisa Tonetto has harnessed the power of data visualisation to provide critical insights to company CFOs. Today she is a PhD in Finance candidate and Teaching Assistant at EDHEC Business School.
In this edition of Data Viz Discussions, we asked Annalisa to share with us an article on what is data storytelling. Here is Annalisa's data viz article:
---
Data Storytelling
Working with data is much more than just creating visually-appealing data charts! Data storytelling represents an exciting new field of expertise where hard and soft skills converge.
The difference between data visualization and data storytelling is narration, which is the action of conveying a story to an audience using a commentary.
Data visualization helps to better understand information and data, while data storytelling helps to persuade the audience on a narrative; the essential shift from one to the other is transforming data into a story.
By doing this, you extract value from data, as the potential value of data is created only when you get insights from the visualizations.
Data storytelling is the evolution of data visualization. In fact, data visualization increases understanding by representing information in a visually appealing way, while data storytelling is also providing a narrative that guides the reading of the data.
The key for a successful storytelling is providing personalization and context to the data to turn them into something relevant and interesting. Data are just numbers, the real added value in working with them is to turn them into something attractive enough to interest the listeners. The most important step for a successful presentation of a dashboard is the communication of a message.
Everyone involved in data visualization, should develop the ability to communicate clearly and effectively. Ideally, the presentation of a dashboard, should not just be a description of charts and tables, but it should also include a commentary on what are the main take away for the audience. When visual representation is accompanied by narration, the viewer is engaged. Moreover, it is much easier to remember information and to absorb the insights.
The audience is usually likely to be new to the data and do not know all the details behind a dashboard. For this reason, a good narration of what the data are saying, makes the difference between an audience that is passively listening and an audience that is engaged with the story presented. You need to convince the audience that the information you are sharing is relevant. Data give credibility to your stories and make them believable!
Some suggestion to create a good story:
Avoid overwhelming recipients with too much data,
Convey data not just in numbers or charts, but as a narrative,
Identify key information, communicate it clearly and effectively,
Explain why you are doing what you are doing,
Recognize what is important and what is not with the aim of keeping things simple,
Simplify and repeat the message,
Make sure to frame the data into a story that the audience cares about,
Remember to tell the insights gained from analytics,
Fully understand how to create an effective narrative that will resonate with recipients,
A good story has a beginning, a middle, and an end.
To bring data to life, you really need to tell stories! You need to be able to communicate your insights to others effectively, by telling the story of your numbers! The advantage of data storytelling is that unlocks their full potential!
Follow Annalisa Tonetto on Linkedin and on Tableau
---
Mazaars, Tableau, EDHEC Business School and UNICEF are the official partners of the European Student Data Viz Challenge, an annual pan-European competition designed to promote the importance of data visualisation, encourage the development of data-based decision-making in future managers and support UNICEF mission. The challenge is open for entries from the 14th March and closes on the 1st May 2022. Click here to find out more information about the Student Dataviz Challenge