Demand for sustainable finance professionals is growing fast
Reading time :
23 Mar 2023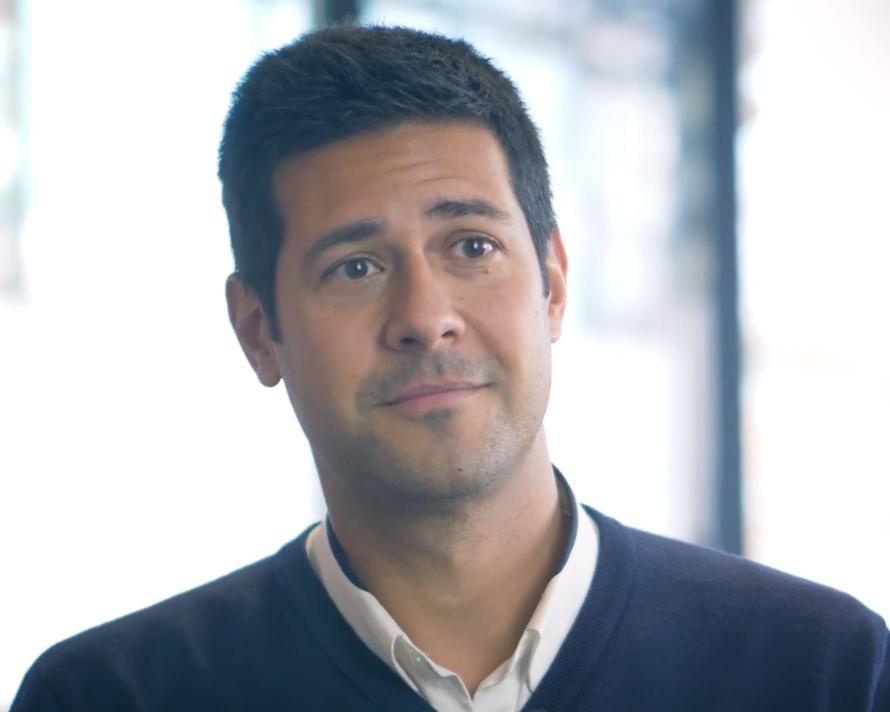 The particularity of the MSc in Climate Change and Sustainable Finance is that it is offered jointly by the engineering school Mines Paris - PSL and EDHEC Business School. Students, therefore, receive intensive dual education in environmental engineering and sustainable finance. Emphasis is placed not only on theoretical and fundamental teaching, with a master's thesis to be written by the end of the year but also on a practical approach to the topic, for example, through visits to financial institutions and industrial sites. We also strive to cultivate their critical thinking through original courses and conferences.
Who are your ideal candidates for the MSc?

 
I am not sure there is an ideal candidate. Candidates should be keen to contribute to the mitigation of our environmental footprint. Our students, who do not necessarily need to have a scientific background, often have a strong interest in sustainability and energy issues, as well as economics and finance.  
All of your higher education focused on environmental finance. Why?
I have been concerned about ecological problems and social inequalities. I studied mathematics, economics and finance, but I decided to dig deeper into the interactions between finance and environmental and social issues. That's how I started working in environmental and sustainable finance. I believe that finance has a role to play in the ecological transition. I'm trying to understand how the financial industry can be most useful and efficient in promoting and supporting the ecological transition.
What can you tell us about your field of research?
My research focuses on environmental and sustainable finance, in particular, from the perspective of asset pricing and impact investing.
You are not only programme director of the MSc in Climate Change & Sustainable Finance but also teach a course on climate-aware investing as part of the programme. What do you want your students to take away from your course? What is your approach to it?
I built this course based on research papers, practitioners' techniques and an overview of the latest regulations. By mixing theory and empirical evidence on different sustainable finance topics, I do my best to teach students skills they will need to become not only efficient but also critical and constructive practitioners.     
You believe green finance is a powerful tool for transforming society. How so?
I am convinced that the ecological transition must be addressed primarily through regulation and political ambition. However, finance has a key role to play in matching demand for sustainable investments with a supply of sustainable projects. Indeed, many citizens expect their capital to be invested ethically. In addition, investors also have a central role to play as active shareholders, putting pressure on companies to encourage them to transition towards more sustainable business models. It is important to note, however, that several studies call for a critical view of the effectiveness of current sustainable finance practices and suggest that innovative investment strategies could accelerate the transition, for example, by combining shareholder engagement and the funding of brown companies willing to transition.
What are the latest trends in sustainable finance? Are you witnessing a shift among companies and financial institutions?
Many companies and financial institutions started to gain interest in sustainable finance for financial risk reasons to hedge "physical" and "transition" risks. Many players then realised that they had the capacity to influence and "green" corporate practices, thereby having an impact on the environment. For the past three years, the European Union has been developing a range of regulations so that this shift towards sustainable investing is accompanied by a legal framework. This framework is key to enabling companies and investors to engage more rapidly in an ambitious ecological transition.    
What are the main climate metrics used in portfolio management?
Investors use many different metrics. They can use environmental scores calculated by data providers, carbon footprint and intensities, temperature alignment metrics (which give information on a company's trajectory in terms of global warming), green shares, brown shares, avoided emissions, etc. I believe a wide array of metrics is essential to taking sound investment decisions, which should, I believe, go beyond strict climate issues to address, for example, companies' biodiversity footprint and, more generally, planetary boundaries.      
In your course, you discuss the concept of a "just transition". What is this?
The notion underlines the importance of making sure that the cost of transition is shared equitably among citizens, communities, countries and corporations, notably by supporting low-income households and developing countries. Beyond the essential ethical issues at play, there is also the question of efficiency: the ecological transition will be difficult to implement effectively if it is not done fairly.
How is EDHEC contributing to the debate and to research on climate change and sustainable finance? How does the school make an impact on this topic?
EDHEC chose to tackle climate change in different ways, for example, through its research team, by creating the MSc in Climate Change & Sustainable finance and by establishing the EDHEC-Risk Climate Impact Institute.   
What do you expect your students to learn and have mastered on completion of the programme?
I believe that business schools have an important role to play in the ecological transition by training managers who are proficient in sustainability issues, are actors in the transition and are convinced of the urgency of implementing innovative business models to reduce companies' footprints and respect planetary boundaries. I hope that the engineering, management and financial skills the MSc aims to provide will be instrumental in allowing students to transform companies' business models into more sustainable ones.    
What kind of jobs can students expect upon completion of the MSc?

 
The demand for sustainable finance professionals has been growing over the past five years, as the financial sector has undergone a transformation driven by increasing societal pressure. This demand comes from all financial stakeholders ‒ from international institutions, banks and asset managers to consulting firms, companies and NGOs. The range of jobs offered is wide and includes, for example, sustainable investors (in banks, asset managers, private equity boutiques or real-estate asset managers), economists specialised in sustainable finance issues (for example, at the World Bank, the IMF or in central banks) and environmental risk and footprint analysts (in financial institutions, NGOs or consulting firms).