Discover the testimonial from Victoire Nardi, EDHEC International BBA alumni
Victoire, who graduated from EDHEC International BBA in 2021, went on to study for an MSc at EDHEC Business School. She opted for the Master in Marketing Management programme, ranked 9th in the world (QS 2022 ranking), of which she was valedictorian on graduation in 2022.
Reading time :
10 Aug 2023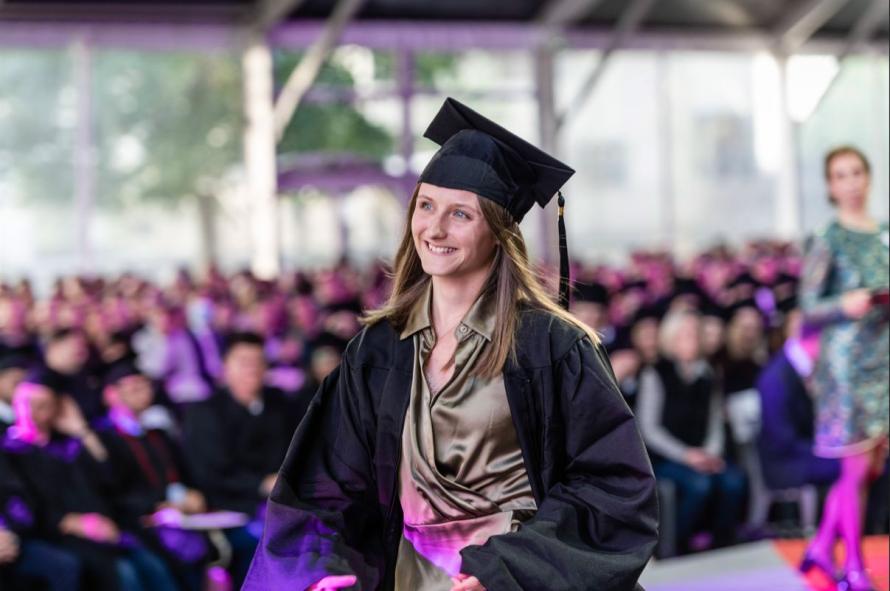 My name is Victoire, I'm 23 years old, and after passing science-based baccalaureate (end of secondary school exams), I decided to join the EDHEC International BBA in Nice. I specialised in Marketing in the 3rd year and then E-commerce in the 4th year. Thanks to my good grades, I was able to join the EDHEC MSc in Marketing Management programme to consolidate my managerial skills.
I could quite easily have opted for a pre-Grande Ecole preparatory course, but I chose the EDHEC International BBA because it gives you a vocational foundation course, especially with all the internships you can do. I had the chance to do a six-month internship in the 3rd year. The Erasmus programme gave me a much wider international outlook and really broadened my horizons.
Given the more professional curriculum, I discovered e-commerce and digital marketing during a second-year internship with the Pascal Coste company, where I learnt about e-commerce and digital marketing ecosystems, so it just seemed obvious to me to specialise in this field. I decided to follow it up with a MSc en Marketing Management to strengthen my management skills, as they're a key factor and crucial in business.
After four internships in digital marketing, I wanted to take it further and dig a little deeper into the data side of things. Last June, I joined Elevate Agency as a Data Marketing Consultant, where I can really hone my skills on a whole range of topical issues. Today I'm on assignment as a Performance Analyst in the e-commerce/media division for a major hotel group, so in concrete terms, I analyse the performance of the various acquisition levers to then provide strategic ideas to improve small-scale activities in the sales division.