EDHEC associations: confined, but creative for a positive impact!
EDHEC students know how to re-invent themselves fast and make a positive impact on the world, even during confinement. Our associations – 95 in total this year – are showing creativity in these…
Reading time :
20 Apr 2020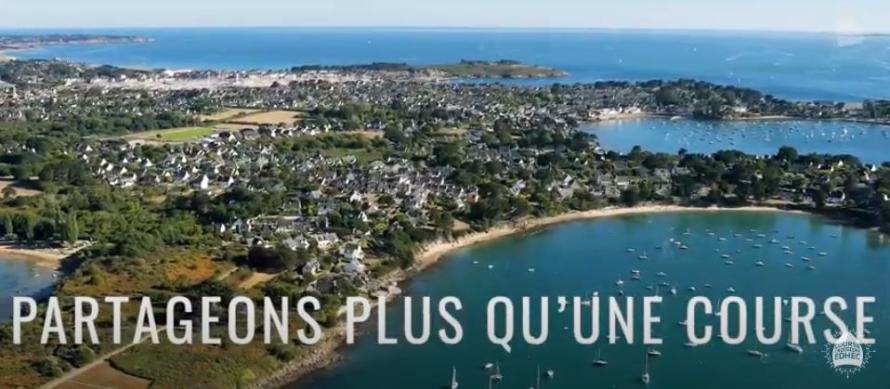 EDHEC students know how to re-invent themselves fast and make a positive impact on the world, even during confinement. Our associations – 95 in total this year – are showing creativity in these unprecedented times.
EDHEC associations are more active than ever, so make sure you follow them!
Although lots of association events have been cancelled, EDHEC students have come up with solutions thanks to their inventiveness, perseverance and powers of innovation.
Social networks - which have witnessed a 30% general increase in usage since the start of the crisis - have been taken by storm by our associations for communication purposes during the period initially planned for their events.
For example, the Course Croisière EDHEC  - The EDHEC Sailing Cup - is keeping followers busy with daily posts on its social networks between 17 and 26 April.
You can follow the Course Croisière EDHEC 2020 log via the association's Instagram feed, as if you were there. Daily posts on the network allow you to live the biggest moments of the CCE experience.
Each day brings new posts coinciding with the initial timetable for the week-long regatta. Daily stories on the Course Croisière EDHEC are designed to bring the Port d'Arzon right into your living room! So all hands on deck! Souvenirs and photos from the regatta, live performances by artists, ideas for games at home, photo competitions…, all available at distance on Instagram and the CCE's Facebook page, and proving that the CCE 2020 team is both reactive and highly positive. In other words, real captains, well done!
What about elections?
So what is happening with elections that are traditionally conducted in groups during general assemblies? Most elections of association members - if due to take place during confinement - are being conducted online using tools like Zoom, Google Form, Discord, Live Facebook, Skype, Messenger… which students know how to use at distance and have employed since the start of confinement to maintain contact and ensure associations continue to function well.
The Prix de Court association, for example, has been auditioning its candidates via Microsoft Team with the Balotilo voting tool, while Open'Up requires candidates to present themselves through video and powerpoint presentations.
The election process for the BDE BBA EDHEC  - The EDHEC BBA student union - comprises a 90-minute debate between aspiring presidents via Facebook Live, followed by an online vote.  
The association has also called for donations from BBA students and associations, with the sums collected to be passed on to the French Red Cross for purchasing protective material for medical and care staff. The call has now raised almost €7,000(!), thereby underlining the success of this superb initiative and the remarkable generosity of International BBA associations and students, all achieved contactless!  
 Many business and engineering schools have joined in with this fund-raising exercise for the French Red Cross, including the EDHEC Alumni network.
Reactivity, adaptability, flexibility and creativity… all talents that EDHEC Business School students have shown this year to ensure elections and handovers of responsibility proceed smoothly.
Our student service team obviously remains on hand to assist associations with postponements, cancellations and adjustments to association events.
Bouncing back after disappointment
Here below are a few examples of creative alternatives, continuity and solutions devised by EDHEC associations since the onset of confinement.
- Despite the crisis and the cancellation of Lueur & Elégance association's event, close to €9,000 is to be handed over the League against Cancer. A victory towards a bigger victory!
- Cheer'Up continues to take care of young people in hospital, no longer physically during this period, but by corresponding through their blog. Hands that continue to help, even virtually... well done Cheer'up!
- Chess'EDHEC has organised the association's first online chess tournament to allow the EDHEC chess community to train in spite of confinement. Checkmate!
- For Cité Pub Cité Com, the 'Les Etoiles de La Pub' competition will take place online this year, with the awards made at distance. The association is also continuing with its advertising work for SMEs on a teleworking basis. Real stars!
- The EJE EDHEC association continues to work on its projects on a teleworking basis and is undertaking its annual audit at distance. A not so junior entreprise!
- Le Perno is holding the semi-finals of its Tremplin competition on its Facebook page. Solidarity beats everything!
- L'Ombre et la Plume continues to publish its articles designed to raise awareness of prison environment issues on its social networks. Remaining understanding is even more important during periods of crisis.
- Music'All has made its 2017 Black Diamond musical available free on its Youtube channel. A video of confined Music'All dancers has also been posted on Youtube since 13 April. Let's dance!
- Prix de Court prepared a web-based closing ceremony for the European Film festival on its social networks, in response to the cancellation of the physical closing ceremony initially scheduled to take place at UGC Ciné Cité on 13 March. Action!
To find out more about EDHEC's 95 associations, you can watch presentation videos on the School's Facebook page, as well as a story via IGTV on EDHEC's Instagram feed.
Following the activities of EDHEC's associations is more important than ever: confined they may be, but creative they certainly are!