EDHEC BBA Online: nine high-level athletes selected for the Tokyo Olympics
EDHEC Business School is pleased to announce that nine high-level athletes studying on its BBA Online programme have been selected for the Tokyo Olympic Games to be held from 23 July to 8 August this…
Reading time :
6 Jul 2021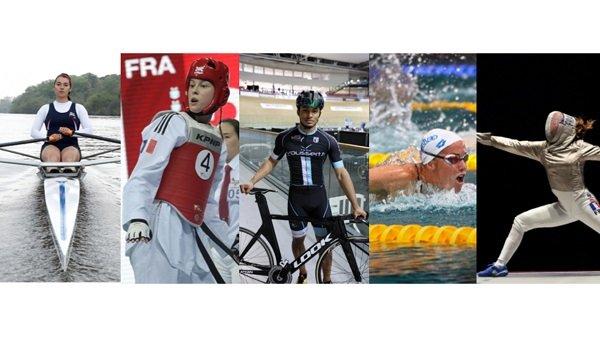 EDHEC Business School is pleased to announce that nine high-level athletes studying on its BBA Online programme have been selected for the Tokyo Olympic Games to be held from 23 July to 8 August this year.
The EDHEC BBA Online, which is celebrating its 10th anniversary this year, is an original undergraduate programme delivering a degree at a level equivalent to four years of higher education. It offers a curriculum of excellence tailored to the requirements and constraints of young persons in special situations, such as high-level athletes, entrepreneurs, musicians or persons with reduced mobility.
Delivered entirely online, the EDHEC BBA Online capitalises on the School's e-learning experience to deliver high-level teaching, identical to that on the traditional EDHEC BBA. Students are trained in the fundamentals of management - marketing, finance, accounting, law, etc. – within the framework of a flexible learning approach that enables them to manage their studies and progress at a pace in tune with their extra-curricular commitments. 
 
A programme in demand with high-level athletes
The excellence and flexibility of the EDHEC BBA are major strengths and especially attractive for high-level athletes wishing to devote themselves wholeheartedly to their sports career while also preparing their professional future.
Through individualised study paths without constraint of time of place, customised support and tutoring, and additional modules focused on the business of sport, the curriculum reconciles the demands of high-level competition and athletes' educational objectives.
Over 100 champions enrolled on the EDHEC BBA Online are currently pursuing their ambitions through a dual sporting and professional project. Students on the programme include high-profile figures of French sport, such as Allison Pineau (handball), Guilhem Guirado (rugby) and Lara Grangeon (swimming).
A genuine breeding ground of champions, the EDHEC BBA Online counts nine athletes in seven different sports disciplines selected for the Tokyo Olympics.
"Among prestigious grande école programmes in France, the EDHEC BBA Online probably boasts the highest number of champions selected for the Tokyo Olympics. We are particularly proud to welcome these outstanding athletes into our ranks. They embody the sporting and academic values we strive to promote through our teaching. For the last 10 years, we have been glad to contribute to their professional future through a unique programme that suits their rhythm of learning and the demands of a sports career at the highest level",
comments Bernard Curzi, Director of EDHEC Business School's BBA Online.
A breeding ground of champions: nine athletes selected for the Tokyo Olympics
Alexandre Bardenet – Epée – Individual and team
Manon Brunet – Sabre – Individual and team
Lara Grangeon – 10km open water swimming
Florian Grengbo – Track cycling – Sprint team
Charlotte Lembach – Sabre – Individual and team
Allison Pineau - Handball
Elodie Ravera – Rowing – Double sculls
Océane Sercien-Ugolin - Handball
Estelle Vander-Swalm - Taekwondo