EDHEC BBA Opening Ceremony 2017-2018
EDHEC BBA Opening Ceremony 2018 On Monday 2nd October 2017, EDHEC held the Opening Ceremony for the Bachelor in Business Administration (BBA) programme and marked the official launch of their…
Reading time :
17 Oct 2017
EDHEC BBA Opening Ceremony 2018
On Monday 2nd October 2017, EDHEC held the Opening Ceremony for the Bachelor in Business Administration (BBA) programme and marked the official launch of their academic year 2017-2018. Hosted on the Lille campus, the Ceremony started in the afternoon and was followed by a network cocktail.
Alessia di Domenico, Associate Dean for Undergraduate studies, welcomed students, relatives and corporate partners under the Marquee, with a special mention to the EDHEC International Advisory Board members who honored the Ceremony with their contribution. 
A special occasion for involvement and inspiration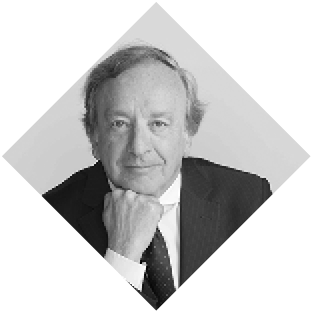 Franck Moison, Chairman of the EDHEC International Advisory Board and Vice-Chairman at Colgate-Palmolive Company, gave an inaugural speech: "Preparing Tomorrow's Leaders". His inspiring talk, full of advices, was followed by a roundtable with members of the EDHEC International Advisory Board (IAB).
Go global: EDHEC Business School is a great platform so embrace diversity! Select the job you love: the more you like it, the better you will be. Be an ethical and ambitious leader and keep learning!
Alessia di Domenico led the roundtable with the IAB members: Stephen Forcione, CEO, Red Fuse Communications and WPP Global Managing Partner, USA; Gunilla Nordstrom, Member of the Board of Directors of Wärtsilä Corporation and of Kongsberg Automotive ASA and Bombardier Transport Co. Ltd., SE, SGP; Franck Moison, Chairman of the EDHEC International Advisory Board and Vice-Chairman at Colgate-Palmolive Company and José R. de la Torre, Executive Director at the EMBA Consortium for Global Business Innovation, Visiting Professor at Georgetown University's McDonough School of Business, USA. Questions dressed went from the importance of network to how to deal with ethical issues.
The world is rapidly changing and the capacity to remain flexible is critical. Life experience, curiosity and will to move forward are the skills today's recruiters look for. They also appreciate the ability to work in team with people located abroad, coming from diverse backgrounds and cultures.
Students took the floor
After the roundtable, students took the floor. First through Florian de Lencquesaing, BBA Management Studies. Florian shared his powerful vision about serendipity and the myriad of opportunities this may lead. After him, it was the turn of Maxime Boulaud, BBA International Management with a foreign language, who illustrated his passion for languages and travelling with a moving speech in English. EDHEC Student Associations were also represented. Xavier Stortini, President Beyond, BDE BBA EDHEC, pointed out their chance for the numerous opportunities few students of their age can embrace. Finally, Antoine Kerrinckx, President of BBA EDHEC Alumni, announced a joyful number: This year, with the Promotion BBA 2021, the BBA Alumni association reaches 10,000 members.
"Let's think about the meaning of EDHEC's logo: a human being walking, inside a circle. This circle means our solidarity as a family, generation after generation, and also our will to go beyond the limits, our entrepreneurial spirit, and our global mindset. You are a generation who wants to change the world and the good news is: this world is yours. Future you shall build is just waiting for you." Said Emmanuel Métais, Dean of EDHEC Business School, meaningfully reflecting about past and future.
The Ceremony was followed by a cocktail where all attendees mingled and discussed until late.   
Click on the pictures to watch the video - EDHEC BBA Opening Ceremony 2017/2018

| | | |
| --- | --- | --- |
| | | |