EDHEC Entrepreneurs becomes a strategic partner of Berkeley Skydeck, the University of California, Berkeley Accelerator
EDHEC Business School's international strategy is founded on high-level alliances that provide students with real immersions in world-class international universities (UC Berkeley, UCLA, SKK in South…
Reading time :
6 Apr 2021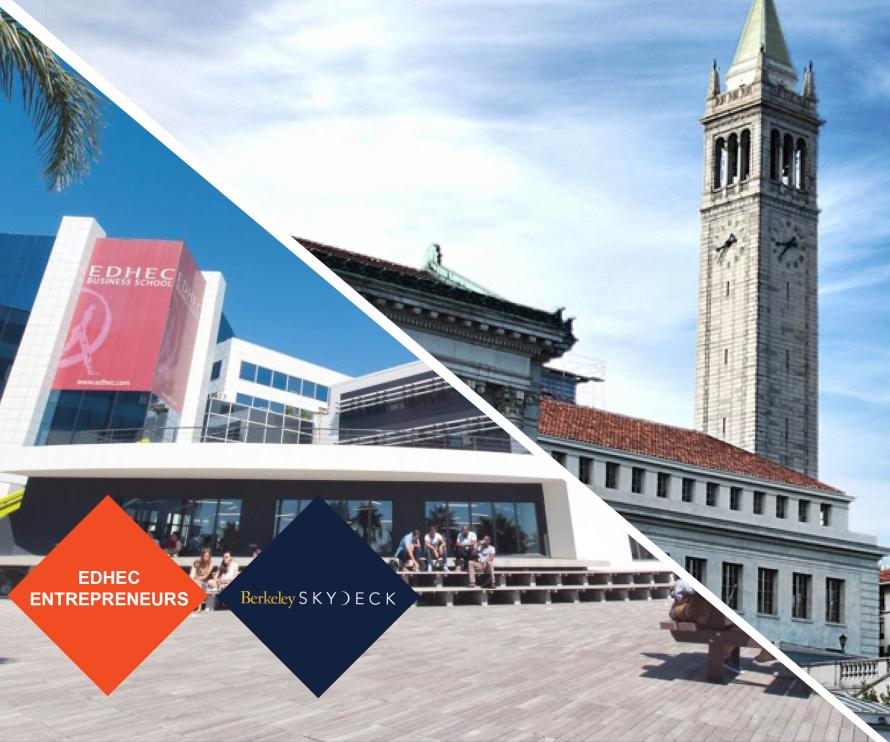 EDHEC Business School's international strategy is founded on high-level alliances that provide students with real immersions in world-class international universities (UC Berkeley, UCLA, SKK in South Korea, etc.).
This international dynamic is one of the pillars of the School's 2025 strategic plan.
Continuing this momentum in 2021, EDHEC Entrepreneurs has become a strategic partner of Berkeley SkyDeck, the start-up accelerator of the University of California, Berkeley. Through this new key partnership, EDHEC Business School confirms its Incubator's international ambitions.
EDHEC Entrepreneurs & Berkeley SkyDeck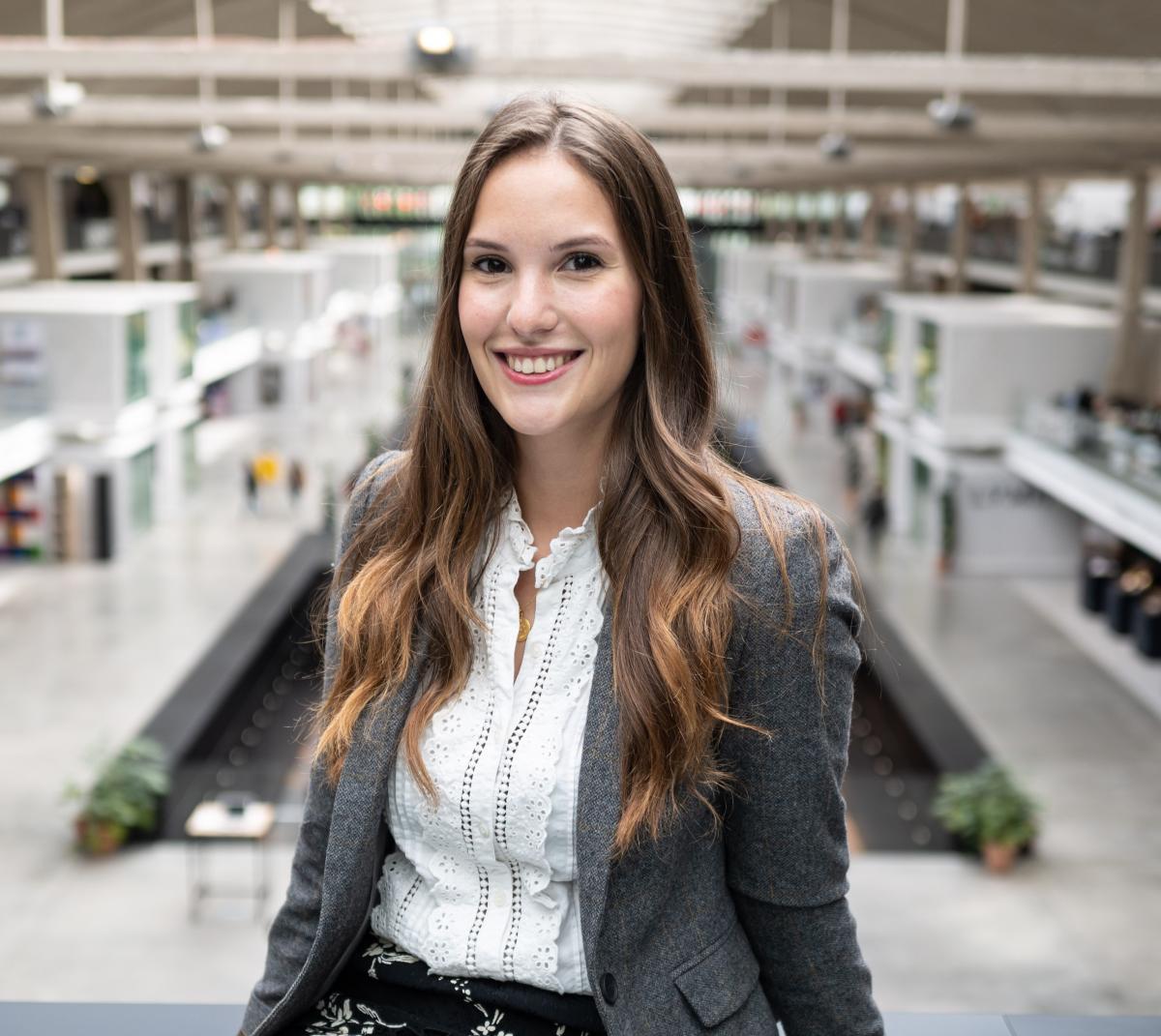 "Our aim is to support EDHEC entrepreneurs who aspire to develop their start-ups internationally in the short term", underlines Justine Soudier, Director of the Incubator. "It's great news for EDHEC Entrepreneurs! The first opportunity offered to start-ups through this partnership is a Berkeley-EDHEC joint incubation! 
"Our EDHEC start-ups now benefit from privileged access to the Berkeley SkyDeck Accelerator, via an amended application process that allows them to go directly to the final selection stage. Selected projects will be incubated at Berkeley Skydeck, while continuing with the EDHEC Entrepreneurs programme".
This first partnership commitment between EDHEC Entrepreneurs and Berkeley SkyDeck gives entrepreneurs access to high-quality resources and boosts their visibility in our respective ecosystems. It's the first stage of a collaboration harbouring multiple possibilities.
EDHEC Entrepreneurs has already positioned one of its most promising fintech start-ups with Berkeley SkyDeck.
KEY FACTS EDHEC Entrepreneurs
2021 – a symbolic year: the EDHEC Entrepreneurs Incubator celebrates its 10th year in existence
Hosting: 200 co-working places on the Lille & Nice campuses and at Station F Paris (80 places)
Commitment to diversity: 
o French Tech Tremplin partnership (6 projects originating from priority neighbourhoods) 
o Signatory of the Sista Charter (target for 2025: 50% of incubated projects owned by women)
UP2SCHOOL rankings
• EDHEC won 4th place in the 2021 ranking of business schools in terms of the funds raised by their start-ups (here).
• EDHEC won 3rd place in the French Tech 2021 ranking of business schools, which measures the attractiveness of alumni profiles in the start-up ecosystem (here).
SILICON VALLEY, the world's biggest start-up factory
Silicon Valley, the world cradle of entrepreneurship, is an exceptional ecosystem for start-ups looking to grow. Funding possibilities are impressive and unmatched elsewhere. US start-ups raised a total of $156.2 billion in 2020, with Silicon Valley again capturing a large slice amounting to $65.9 billion (source: www.bizjournals.com). In comparison, European tech firms raised $41 billion in 2020 (source: French Web).
In addition to these impressive funding opportunities, Silicon Valley is a thriving, perpetually-evolving ecosystem that brings together thousands of entrepreneurs.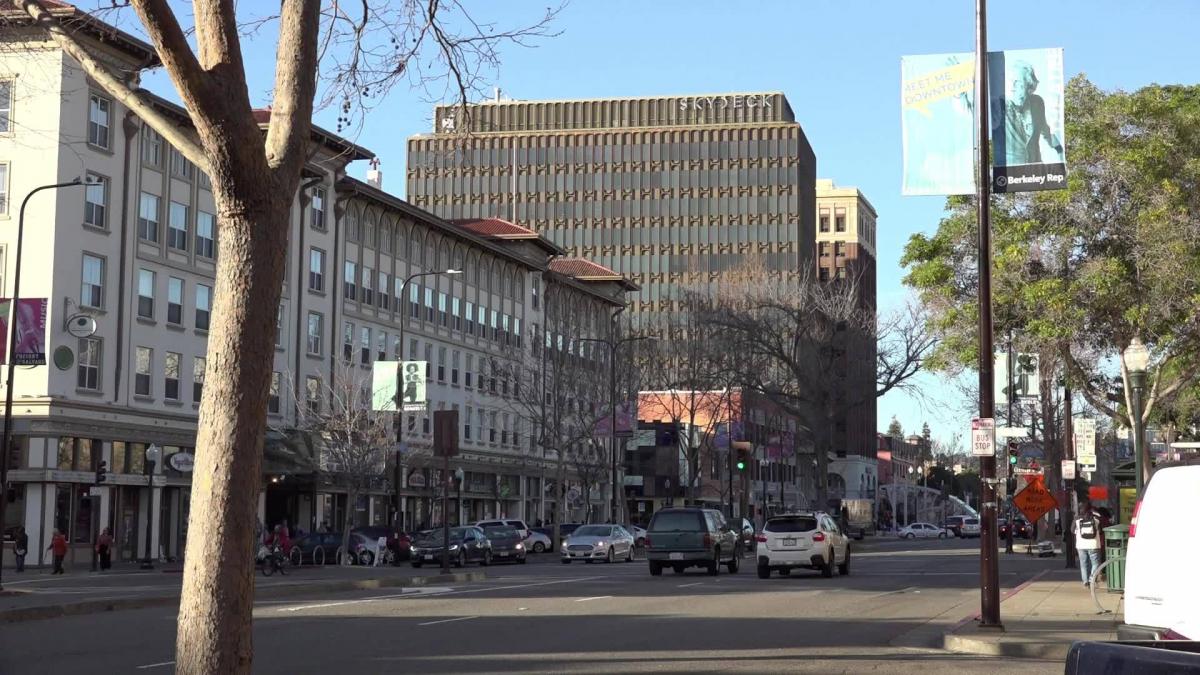 Located in this thrilling environment, the University of California, Berkeley is one of the world's most highly selective and prestigious universities. As a world leader in research, Berkeley has fashioned Silicon Valley's development over the last 60 years.
The Berkeley SkyDeck Accelerator has developed an intensive six-month programme for Berkeley graduate entrepreneurs, but also for international entrepreneurs whose ultimate goal is to build unicorns.
The selected start-ups benefit from the Berkeley network in their search for new clients: Berkeley SkyDeck has forged solid relations with hundreds of businesses that are the first to adopt the start-ups' products. The Accelerator also puts its exceptional network of 250 SkyAdvisors at the service of start-ups to help them develop their projects. 
Lastly, entrepreneurs have direct access to key Silicon Valley financiers and can meet hundreds of investors to secure their funding.
The academic partnership between EDHEC BUSINESS SCHOOL & UC BERKELEY - SKK GRADUATE SHOOL OF BUSINESS
The Master in Management, Global Economic Transformation & Technology (GETT), run by Director Ludovic Cailluet, is an innovative two-year programme in which students study at prestigious institutions in Europe, Asia and America.
Following a first semester on EDHEC's Paris campus, students enjoy a semester of immersion in Korea, a global centre of technological R&D, in the renowned Sungkyunkwan University in Seoul (SKK Graduate School of Business).
Then, after a year of professional immersion comprising two six-month internships, students join the prestigious Berkeley Haas School of Business in California for a full year. An extraordinary experience, centred on entrepreneurship and innovation. During this year, students notably have the chance to take part in the exceptional Berkeley Haas Entrepreneurship Program, which allows them to tap into the resources offered by Silicon Valley (entrepreneurship classes, clubs, events, intensive programme, meetings with investment funds, challenges, mentoring, etc.).
For further reading: "TWO GETT STUDENTS LAUNCH INTO TECH CULTURE".