EDHEC Entrepreneurs Incubator & Accelerator
EDHEC Business Shool is committed to a real entrepreneurial dynamic. The EDHEC Entrepreneurs incubator and accelerator is a concrete illustration of this creative energy.It offers support from the…
Reading time :
13 Oct 2020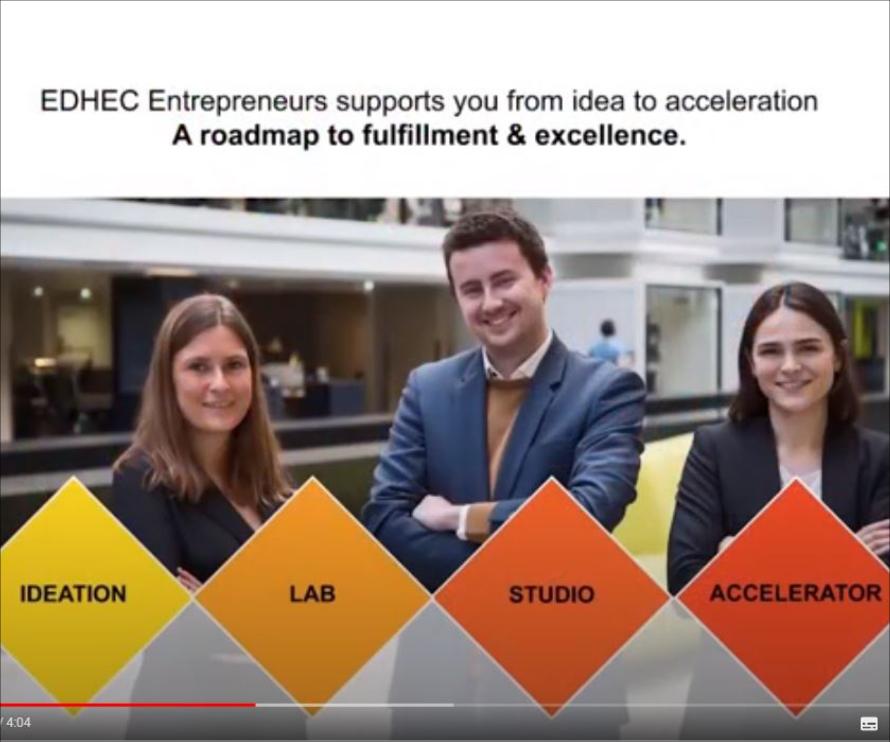 EDHEC Business Shool is committed to a real entrepreneurial dynamic. The EDHEC Entrepreneurs incubator and accelerator is a concrete illustration of this creative energy.It offers support from the idea to the development and acceleration of the business.
The main mission of the Incubator is to support EDHEC students and graduates who have a business creation project.
Our ambition is to support and promote high-potential start-ups that will change the world of tomorrow.
The EDHEC incubator is based at Lille and Nice within our campuses where we have co-working spaces dedicated to our entrepreneurs.
In Paris, we are extremely lucky and privileged to be part of the largest Start-up Campus in the world, Station F.
We built and created a structured and comprehensive support from the birth of the idea to the development and acceleration of the business. Our goal is to offer you a roadmap to success, the 4 steps of this process are :  
IDEATION / LAB / STUDIO / ACCELERATOR .
Each year our Incubator welcomes nearly 600 new ideas.These 600 ideas are transformed into 50 start-ups per year.
The incubator was launched 10 years ago; since then, more than 320 start-ups were created, they raised 55 million euros and generated the creation of more than 3500 jobs.
EDHEC students and Alumni innovate, create and launch businesses in very diverse sectors such as: Health, Education, media, fashion, HR, Digital marketing, Mobility, etc ...
 
You have an idea? A project? A Question? The incubator team quickly propose to meet you and discuss the key questions related to your project.
Please, feel free to contact us by email.
To stay informed of our events, news and start-up stories, we invite you to consult our website entrepreneurs.edhec.edu and our facebook page.