EDHEC EXECUTIVE MBA ANNOUNCES FOUR NEW SCHOLARSHIPS
Whilst the value and return on investment of an MBA is undoubtable, undertaking the transformational experience requires commitment in both terms of time and finances. Choosing to do an Executive MBA…
Reading time :
6 Apr 2020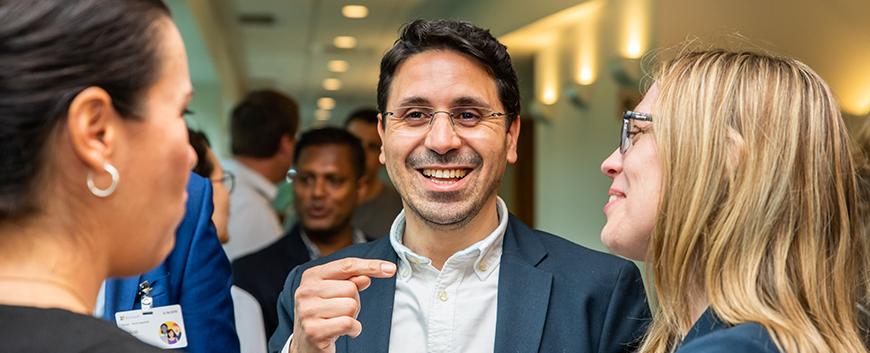 Whilst the value and return on investment of an MBA is undoubtable, undertaking the transformational experience requires commitment in both terms of time and finances. Choosing to do an Executive MBA at EDHEC means that from a financial perspective, you continue to work while you study, but not all participant receive assistance from their company. 
Whilst you may be able to offset some of the cost through government funding (like the CPF if you work in France for example), at EDHEC, we understand that you will most likely need to pay for some (or if not all) of your programme personally.  We believe that the one of the greatest benefits of our Executive MBA programme is the diversity of the class. Creating a new professional network, learning from and being supported by your peers makes the experience deeply rich and rewarding. 
EXECUTIVE MBA SCHOLARSHIPS
This is why we have launched 4 new scholarships to encourage an even more diverse, international and outstanding class.  
Women in Leadership Scholarship: To support and promote equality and gender diversity in our class and in the boardroom. The Women in Leadership Scholarship offers a 20% reduction off programme fees (excluding VAT).
Cultural Diversity: To support and promote cultural diversity in our class, this scholarship is open to dual nationals and internationals currently working and residing in France. The Cultural Diversity Scholarship offers a 20% reduction  off programme fees (excluding VAT)
International Scholarship: For applicants who live and work outside of France, this scholarship is designed to encourage and support participants who are looking to gain and share a truly global vision from one of the leading business schools in France and Europe. The International Scholarship offers a 30% reduction off programme fees (excluding VAT).
In addition to the three new scholarships outlined above, we are also introducing a new support designed for applicants who are financing 100% of the programme fees personally but do not qualify for the new scholarships. The 100% Individual Scholarship offers a 15% reduction off the programme fees (excluding VAT).
ARE YOU ELIGIBLE FOR A SCHOLARHSIP?
You do not need to apply for the scholarships. At EDHEC Executive Education we have a completely transparent and guaranteed policy to ensure fairness and make it clear and easy for you to plan your budget. 
If you are eligible for a scholarship, you will automatically be awarded the most beneficial scholarship for you as the scholarships are not accumulated. To find out if you are eligible, please get in touch with our admissions team who will be happy to assess your situation. 
* The programme fees cover all tuition costs and accommodation for the global business trips. The cost of the flights for the 2 trips are not included.