EDHEC Financial Economics students in top 3 at French CFA Institute Research Challenge
A team of five students from EDHEC Business School has ranked third of the French CFA Institute Research Challenge 2019. The CFA Institute is a global association of investment professionals, which…
Reading time :
1 Mar 2019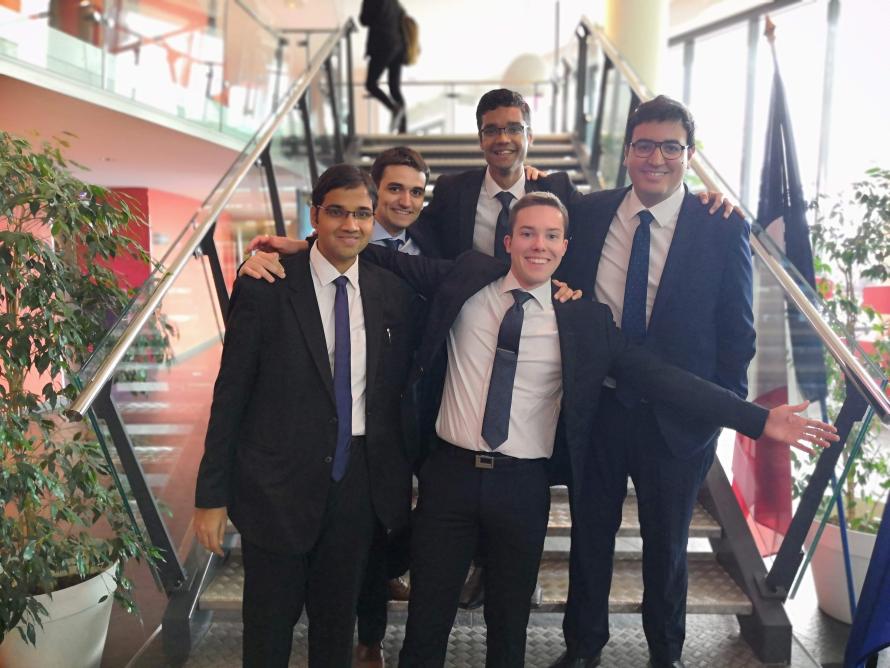 A team of five students from EDHEC Business School has ranked third of the French CFA Institute Research Challenge 2019. 
The CFA Institute is a global association of investment professionals, which offers the Chartered Financial Analyst (CFA) designation, promoting professional excellence and high ethical standards. The CFA Institute Research Challenge is a prestigious annual, global competition that gives university students hands-on training and mentoring in financial analysis. The students then work in teams to prepare a report on a specified publicly traded company with a buy, sell or hold recommendation. 
EDHEC's team members were Aditya Bhutra, Anirudh Parthasarathy, Othmane Bricha, Nicolas Guyenet and Vivien Sayve, part of the MSc in Finance and of the MSc in Corporate Finance & Banking tracks. The team carried out an analysis of SMCP Group, which owns fashion brands Sandro, Maje and Claudie Pierlot. 
"The CFA Challenge is a great opportunity for our team to show the high level of requirement of the EDHEC training in the Financial Economics track", said faculty advisor Professor Daniel Haguet. 
EDHEC's Master 1 in Financial Economics and MSc in Finance are CFA partner programmes. The school's partnership with the CFA Institute gives students access to various on-campus CFA resources and enables students to study and apply for CFA Level 1, giving them a head-start towards CFA professional certification while completing their degree.