EDHEC Global MBA joins Financial Times Top 50
Reading time :
13 Feb 2023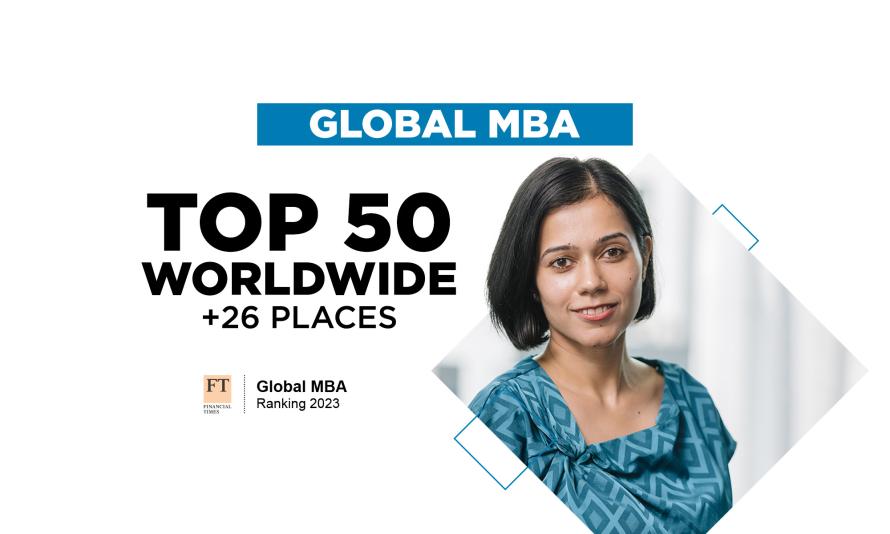 #3 worldwide for ESG
For a third consecutive year, the Financial Times ranked EDHEC's Global MBA #3 worldwide for ESG and Net Zero Teaching,  and, as part of the ranking's new Carbon Footprint benchmark, it ranked #17 worldwide for proactive carbon emission policies. These results highlight EDHEC's social and climate mission which, following the school's "Impact Future Generations" strategy, aims to shape leaders who will enact positive change in the world.
At EDHEC, ESG challenges and the fight against climate change are at the heart of classroom learning. The Global MBA offers sustainable finance courses in collaboration with the EDHEC-Risk Climate Impact Institute, EDHEC's climate finance research centre, and incorporates ESG topics in 80% of core courses. For those who want a more focused ESG experience, the school offers modules such as Business Ethics, Sustainability & CSR, and Sustainable Business Models. At EDHEC, all MBA students take part in a five-month-long Sustainable Impact Challenge, during which they solve real-life ESG problems presented by corporations such as IBM, Air Liquide, Schneider Electric, Vulog, and Somfy.
EDHEC's Global MBA ranks #6 worldwide for International Mobility, according to the FT. Indeed, many students find that their careers accelerate, especially in an international dimension, thanks to the diversity of EDHEC Global MBA classes (97% international students), the acquisition of multicultural managerial competencies, and the personal attention they receive from the programme's Career Centre. The latest FT ranking also spotlights the EDHEC Global MBA's Value for Money, ranking it #8 worldwide. The programme, which is ten months in duration, provides graduates with exciting career opportunities, including transitioning into entrepreneurship and new industries in new global sectors.
"The exceptional progression of EDHEC's Global MBA in the FT Ranking is an acknowledgment of both the programme's excellence and the impact strategy pursued by EDHEC for several years in service of future generations," said EDHEC Global MBA Director Sandra Richez. "The Global MBA is a unique and transformative learning experience for students. We create managers who are conscious of the challenges linked with sustainable development, diversity, and inclusion, and who are ready to drive solutions for society's greatest challenges."