EDHEC Global MBA: Spread your wings in just 10 months!
With its rich, 10 month curriculum, EDHEC Global MBA offers an intense learning experience which has driven it to the top of the charts.
Reading time :
27 Jan 2021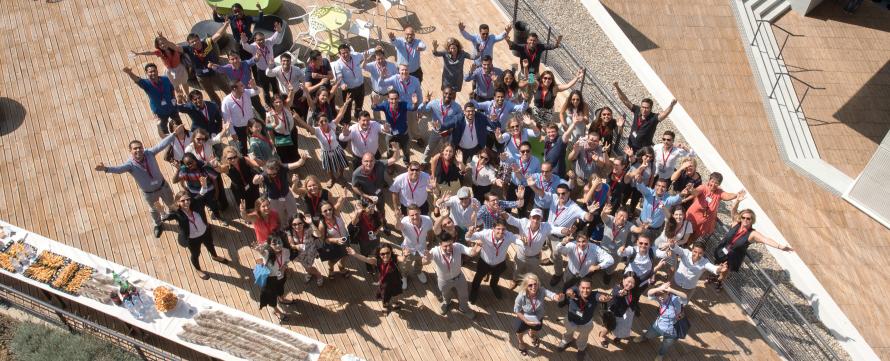 In less than a year, you'll gain tremendous multi-cultural exposure, with contact opportunities with key industry players across the globe. You'll be joining one of the world's most internationally diverse MBA classrooms: current session includes participants from more than 35 different nationalities! Taking advantage of EDHEC's global footprint, and depending on which of the four specialisation tracks you chose, you'll find yourself in Singapore, London, Paris or the Silicon Valley for your residential seminar. The curriculum also includes a global business trip to South Africa!
A fast track for a transforming experience
The programme is carefully designed to help participants boost their careers within a short timeline. With a methodology largely based on Action Learning, you'll plunge into real life case studies from businesses across the world and tackle concrete business challenges in your individual project. On a personal development level, you'll be able to build on your strengths through the CareerSMART Programme, which offers personalised career coaching for each Global MBA participant.
Javier Garcia Royo EDHEC Global MBA 2016 was a strategy consultant at Accenture based in Madrid and involved in several international projects (Milan, London, Chicago and Mexico), and "wanted to take a year off from work, broaden his perspectives and explore alternative career paths internationally. I spent considerable time researching about the quality of education, potential employers, track specialties, mix of international students, location and value for money, and decided on EDHEC — the choice that was going to maximise my time and money invested."
For Mark Battcock, native of Canada and EDHEC Global MBA 2012, "I appreciated the fact that the school had high-marks for international diversity and that it ranked well for investment value. The 10-month duration of the programme also ensures that you're not out of the job market for too long and the scholarship policies were very clear and fair, with the GMAT score being the main factor."
* Calderys, part of Imerys Group, provides refractory solutions across all industries requiring high temperatures, such as iron & steel, foundry, aluminium, cement, incineration, and oil refining.
Are you ready to transform your career? 
Download the brochure to find out how the EDHEC Global MBA will give you the tools, knowledge and confidence you need to accelerate your international career