EDHEC MAKES AN IMPACT ON THE WORLD OF HIGH-LEVEL SPORT
ALLISON PINEAU, A CHAMPION WITH A PASSION FOR FINANCE Voted the world's best women's handball player in 2009 and now a student on the online track of EDHEC's International BBA programme, Allison…
Reading time :
18 Dec 2018

ALLISON PINEAU, A CHAMPION WITH A PASSION FOR FINANCE
Voted the world's best women's handball player in 2009 and now a student on the online track of EDHEC's International BBA programme, Allison Pineau has been playing handball since the age of 11. After four years abroad – including two in Romania and 18 months in Macedonia – she returned to France in 2016 to play for the Brest Bretagne Handball team. Now 29 and a member of the victorious France side, she is a reigning world champion (2017) and European champion (2018). 
EURO 2018 IN FRANCE: AND THEN THERE WERE TWO!
Twelve months after their world title, les Bleues have just added a first European title to their honours list. Allison and her teammates in France's women's handball team became champions of Europe on 16 December 2018 by beating Russia 24-21 in the final in Paris, in a match watched by five million TV viewers. This European championship victory also means Allison's France team automatically qualify for the Tokyo 2020 Olympic Games.
ALLISON CHOSE EDHEC TO TRAIN FOR HER NEW CAREER
« I'd like to work in finance: gaining experience as a trader or becoming an investor would be a big achievement. I chose the EDHEC International BBA online as it really fits with my plans for my new career. There's a life after sport that I need to prepare », explains Allison. « My objective? Do the studies that I would love to have done, had I not had a career in sport.
« I've always been fascinated by the idea of working in finance. I'd like to do a job that I'm passionate about and one capable of generating the same kind of emotions I experienced in my sporting life » - Allison Pineau, EDHEC International BBA Online
ONLINE TRACK OF THE EDHEC INTERNATIONAL BBA
The High-Level Sports Track – now the EDHEC International BBA online track – enables students to study for a high-level management degree accredited by the French state as equivalent to four years of higher education. With the programme being delivered on a fully-online basis – apart from the obligation to sit exams on campus – there are no time or location constraints. Each student progresses at his or her own pace, with support from a tutor throughout the curriculum. « I love this way of studying, with the knowledge that I'm well-supported by my coach, bearing in mind that it's all too easy to fall behind when you study at distance. Knowing that someone looks at what you've done every week is important. Personally, I think about it a lot, as I really want to respect my commitments toward the people who've trusted me ».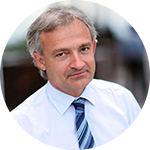 The EDHEC International BBA online track is a 100% distance-learning programme tailored to the particular requirements and constraints of students in special situations, whether athletes, entrepreneurs, musicians or persons with reduced mobility. Bernard Curzi, Director of the EDHEC International BBA Online, sums up the programme's philosophy, content and organisation as follows:
« it's not the learner's task to adapt, but the School's to adapt and come to the learner […] We're proud to share the values of sport and excellence, and delighted to offer sports champions the possibility of high-quality careers and therefore to make a positive impact on the world of high-level sport »
.