EDHEC Master's programs: new exchange opportunities
EDHEC is extending its range of academic partnerships in Europe and North America for Business Management students. EDHEC's international relations team has just signed new partnerships for the EDHEC…
Reading time :
22 Jun 2022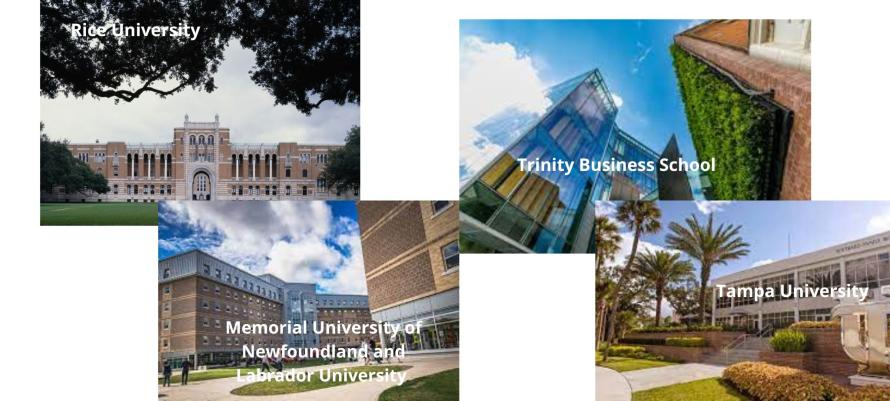 EDHEC is extending its range of academic partnerships in Europe and North America for Business Management students.
EDHEC's international relations team has just signed new partnerships for the EDHEC Master's program. These partnerships allow students to study on another continent, to open up to specialities other than those offered by their school, to enhance their language skills and to add international value to their profile. "The demand from our students is increasingly important. We have to meet their expectations", explains Sophie Simard, head of international partnerships at EDHEC. 
Partners in Europe and North America
Among its new partnerships is Trinity Business School in Dublin. This triple-accredited institution, founded in 1925, will host Master 1 students for one semester.  Master 2 students who wish to study on the other side of the Atlantic will be able to apply to the MBA program at Rice University Graduate School of Business in Houston as part of a long-term exchange or to the University of Tampa in Florida. Those who love the great outdoors can opt for a one-year exchange with Memorial University of Newfoundland and Labrador University in Canada. "Other negotiations are underway and should continue to strengthen our offer," concludes Sophie Simard.