EDHEC MSc in Finance: an impactful study choice
WHAT IS YOUR EDUCATIONAL BACKGROUND PRIOR TO EDHEC BUSINESS SCHOOL? Prior to joining EDHEC Business School, I completed my bachelor's in Human Biology at Aston University in Birmingham, United…
Reading time :
4 Jun 2020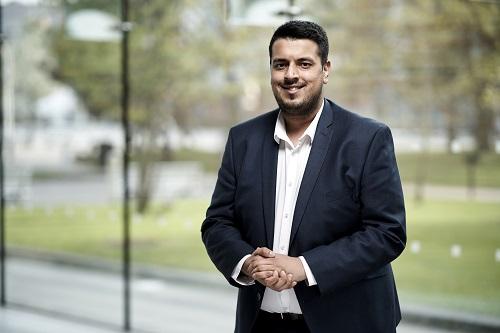 WHAT IS YOUR EDUCATIONAL BACKGROUND PRIOR TO EDHEC BUSINESS SCHOOL?
Prior to joining EDHEC Business School, I completed my bachelor's in Human Biology at Aston University in Birmingham, United Kingdom. Towards the end of my Biology degree, I understood quite quickly that my passion resided in the "business world" through my professional experience at Tesco PLC. Consequently, I went onto study my first MSc in International Business at Aston Business School in 2019.
WHY DID YOU CHOOSE EDHEC BUSINESS SCHOOL?
I decided to choose EDHEC for many reasons. Firstly, EDHEC is renowned globally for its specialty in Finance. Secondly, the Alumni Network that EDHEC has been able to develop is second to none, the variety of industries, positions and most importantly experiences the Alumni network has acquired over the years is something that is truly unique. Thirdly, the location in Nice is truly stunning, the culture in this great city is second to none, and there so much to absorb.
WHAT MSC DID YOU JOIN?
I joined the MSc in Finance.
HOW HAS BEEN YOUR JOURNEY AT EDHEC SO FAR?
Let me describe my journey in two words thus far: "growth" and "impact". Coming to a different country in which I am unable to speak the native language at times has been challenging and also entering into a new field of Finance at times has been daunting. The amount of growth I have achieved both personally and professionally in such a short period of time has been exceptional, the impact this has left in my life will be long-lasting and I look forward to more.
WHAT ARE THE MAIN SKILLS YOU ACQUIRED AND FEEL WILL BE USEFUL IN YOUR CAREER?
The way EDHEC has constructed the MSc in Finance has enabled me to reach the next level on multiple skill sets. Firstly, as EDHEC promotes a collaborative work ethic through multiple group assignments my team working, listening and communication skills have improved significantly. Secondly, as EDHEC promotes verbal assessments through presentations this has allowed me to gain insights on how I can captivate the audience with the way I present data or any complicated information. On a more personal note, the campus is very diverse with students from across the globe, I have been able to develop my understanding and appreciation for different cultures therefore I believe this will aid me integrating with my future colleagues wherever I work.
WHERE DID YOU DO INTERNSHIPS? WHAT WERE YOUR MISSIONS?
Prior to EDHEC, I worked for Tesco PLC and Dogbot Technology. For Tesco I spent 6 six years working through multiple roles across multiple departments. I was able to become a supervisor and work with management on multiple projects (strategical and financial). For Dogbot Technology, a startup company I was tasked with data collection and the construction of marketing strategies.
HOW HAS EDHEC CAREER CENTRE HELPED YOU?
EDHEC's Career Centre has been world-class for me. Across the year, they have staged employers to come on the Nice campus and introduce their company and careers in which they offer. They have also Incorporated TICD as a part of the MSC which stages a mock assessment centre where real-life recruitment specialists come to the campus and individually reviews our performances with extensive feedback. Whilst they have to deal with every student of the school, it is very easy to book an appointment. The staff at the Career Centre are indeed specialists and will aid you for any assessment or interview that you require.
Thankfully I was able to benefit from all the services that the Career Centre has to offer and was able to secure a graduate position with PwC in Birmingham, United Kingdom.
DO YOU HAVE ANY ADVICE FOR FUTURE ABROAD STUDENTS?
My advice to international students is to come in with an open mind and not be scared of your surroundings but rather embrace them. Enjoy your time, you will make incredible long-lasting friendships, learn from a top-class institution, and finally have the beauty of Nice surrounding you. I would advise that you start to focus on job hunting straight away and have your CV reviewed by the Career Centre as soon as possible. Whilst there is a lot to do if you maintain a structure and create a strategy early on, things become a lot easier.
[button size='' type='' icon='' link='https://master.edhec.edu/msc-finance' class='']VISIT THE PROGRAMME PAGE[/button]
Related articles:
EDHEC TOP 5 Masters in Finance by the Financial Times
Meet Baihe Li, MiM Financial Economics Alumna
Meet Ming Lu, MiM Financial Economics Alumna
Meet Martin Benzing, MSc in Finance Alumnus
Meet Lorenzo Avena, MiM Financial Economics student
Meet Nelli Ramazyan, MSc in Risk & Finance Alumna
Meet Hady Saad, MSc in Financial Markets Alumnus
GETTING VIRTUAL CAREER ADVICE ON SUSTAINABLE FINANCE TRENDS
Meet Paul Schweigl who worked on applied research projects developed by EDHEC-Risk Institute
Meet Yejing Mao, MSc in Corporate Finance & Banking Alumna