EDHEC organises the first business school hackathon at VivaTech, and focuses it on career orientation for youngsters
EDHEC & Vivatech: a long-lasting partnership In partnership with VivaTech since 2016, EDHEC Business School provides its whole community with an enjoyable and privileged access to an event that…
Reading time :
21 May 2019
EDHEC & Vivatech: a long-lasting partnership  
In partnership with VivaTech since 2016, EDHEC Business School provides its whole community with an enjoyable and privileged access to an event that generated substantial interest. 
More than 600 EDHEC students attended Vivatech this year!
True to its innovative mindset, EDHEC Business School organised the first business school hackathon at VivaTech, the major innovation and start-up event held at Paris-Porte de Versailles between 16 and 18 May.
#EDHECHackathon: More than 60 participants in the challenge  
For the 2019 edition, EDHEC decided to boost its presence at VivaTech by teaming up with TechCrunch and organising a hackathon geared to producing solutions to help youngsters with the major issue of career choices. Similarly to major international groups and French champions such as IBM, Sanofi, Eramet, Galeries Lafayette and Publicis, EDHEC chose an innovative way to take part in VivaTech, by bringing together students and tech communities around a hackathon focused on career choices.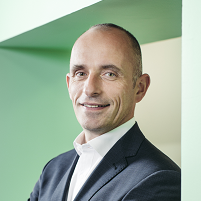 For 32 hours, more than 60 developers, designers and marketers organised into teams competed to find creative solutions to a highly sensitive issue for young generations and one particularly important to EDHEC, the challenge being to "imagine digital solutions to help students make the best career choices". 
This hackathon perfectly illustrates our innovative educational model, which focuses on encouraging an entrepreneurial mindset, learning-by-doing and the use of appropriate digital solutions, always in a manner consistent with the human aspects", Emmanuel Métais, Dean of EDHEC Business School.
The Grand Prize awarded to "Career Explorer" project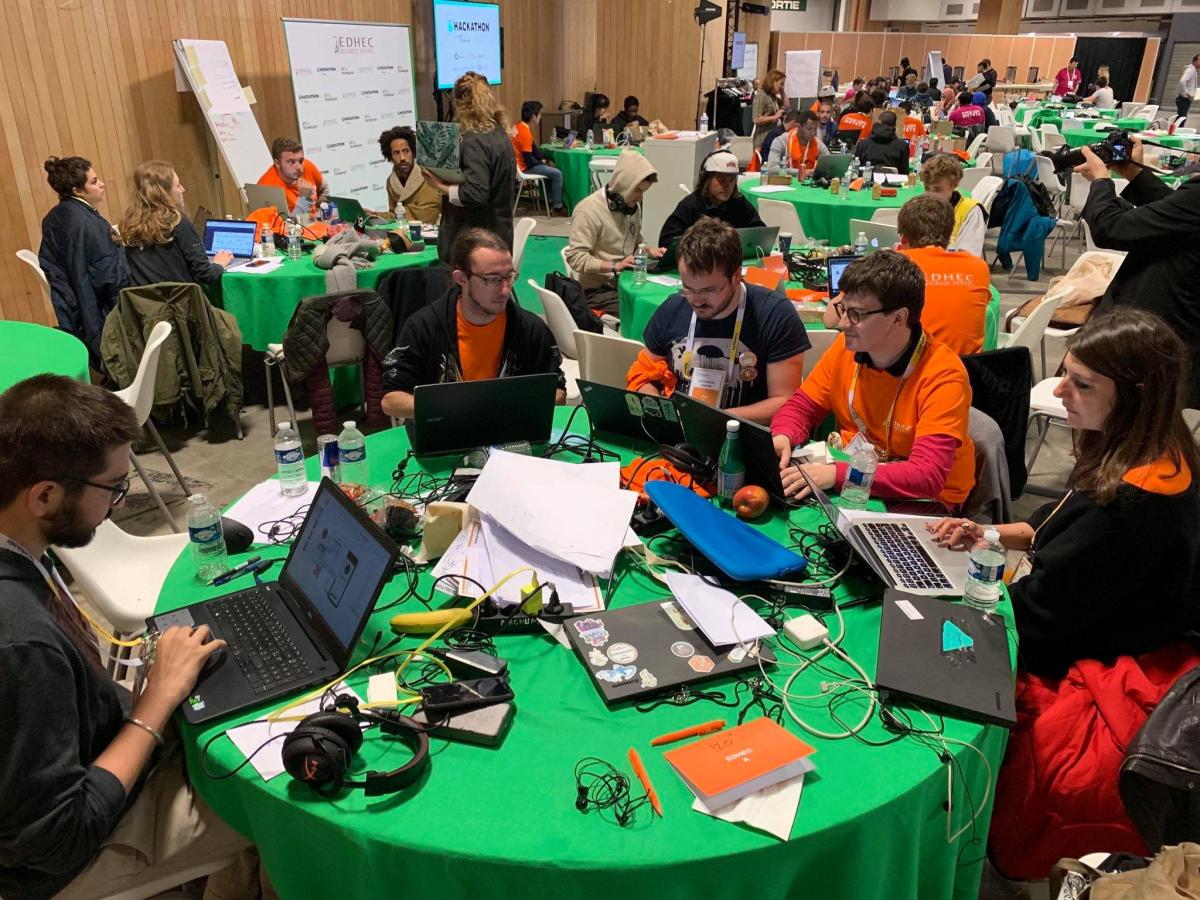 All in all, 10 EDHEC students drawn from all the School's programmes took part in this collective adventure through the different teams competing in the hackathon. This immersion gave them the chance to acquire technical skills, as well as to develop their creativity and team-working abilities, while experiencing the unique VivaTech buzz.
In addition to the tech community, the EDHEC VivaTech 2019 hackathon generated interest from organisations and schools playing a key role in helping youngsters enter the job market and in the digital education arena. Pôle Emploi sent a team of IT developers and project leaders, while students from Epitech's Web @académie track, a team from Isfac Poitiers and representatives of Ecole 42 also competed in the quest to come up with innovative solutions.
After the competition, the jury voted for the prize-winning team. Their choice went to Career Explorer, an innovative solution imagined by a team of data scientists, marketers and EDHEC students. The solution involves a website enabling young graduates to gain an insight into their ideal profession, by viewing the careers built by alumni and the paths they have taken to get where they are.