EDHEC PhD IN FINANCE FORUM 2022'S DETAILED AGENDA IS NOW AVAILABLE
The fifth EDHEC PhD IN FINANCE FORUM will be held online on 7 June 2022. Discover the detailed agenda and join us ! Five of our PhD candidates and graduates will present their research to an…
Reading time :
27 Apr 2022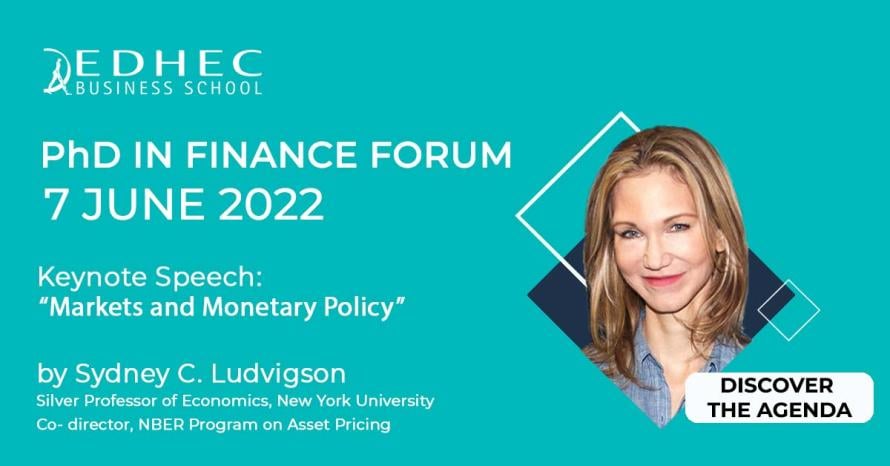 The fifth EDHEC PhD IN FINANCE FORUM will be held online on 7 June 2022. Discover the detailed agenda and join us !
Five of our PhD candidates and graduates will present their research to an international audience of academics and finance practitioners.
We are extremely grateful to Professor Sydney Ludvigson, the Silver Professor of Economics at New York University and Co-Director of the NBER Programme on Asset Pricing, for agreeing to be the Keynote Speaker for this Forum.
More details on this event and registration form can be found on this page.