EDHEC professors further fuelled my interest for Finance
WHAT IS YOUR EDUCATIONAL BACKGROUND PRIOR TO EDHEC? I did my undergraduate degree in Banking and Finance under the University of London International Programme. After graduation, I worked in global…
Reading time :
21 Sep 2020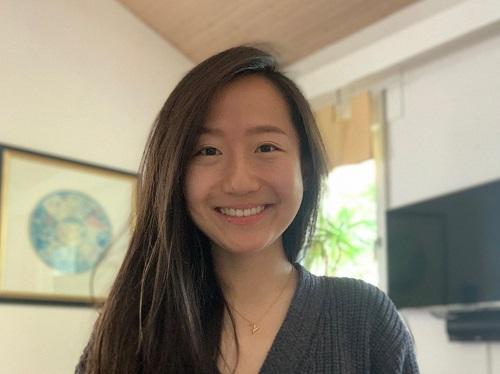 WHAT IS YOUR EDUCATIONAL BACKGROUND PRIOR TO EDHEC?
I did my undergraduate degree in Banking and Finance under the University of London International Programme. After graduation, I worked in global markets on the institutional fixed income sales team before joining an alternative investment management firm.
WHY DID YOU CHOOSE EDHEC?
Before coming to EDHEC, I was working for a French investment management firm where I crossed paths and worked with a couple of EDHEC alumni. I learnt more about EDHEC and was very impressed with the school, the programme and the Career Centre. To top it off, I've always wanted to learn French (and Nice is simply stunning), so EDHEC was the obvious choice for me.
HOW HAS BEEN YOUR JOURNEY AT EDHEC SO FAR?
Studying at EDHEC has been an extremely rewarding experience and perhaps my only wish is to have done this programme sooner. A lot of the professors - Professor Boustanifar Hamid, Professor Enrique Schroth, Professor Cyril Demaria, Professor Frederic Jacquet to name a few- are industry veterans and listening to their experiences has further fuelled my interest in this industry. I also made incredible friends here from different countries and backgrounds. If you enjoy a diverse and international environment, EDHEC is the place for you.
WHAT ARE THE MAIN SKILLS YOU WANTED TO ACQUIRE?
Coming to EDHEC, my main goal was to sharpen my financial skills and technical foundation. However, my experience here has certainly surpassed that and I have gained more than what I anticipated. The courses in this programme are very in-depth and practical, well-tailored for a career in investment banking.
WHAT ARE YOUR EXPECTATIONS FROM THE COMING STEPS?
As I will be graduating this year, I'm a little sad to be leaving Nice and parting ways with my friends. However, I am also really excited to be embarking on the next steps as I head to London for Morgan Stanley, an investment banking internship.
DO YOU HAVE ANY ADVICE FOR STUDENTS TO GET THE BEST OUT OF THEIR EDHEC FINANCE EDUCATION?
Be prepared to work extremely hard from day one but also do not forget to enjoy yourself. The school is there to support you every step of the way so make full use of all the resources available to you. As a lot of the London internship applications start in August/ September, start preparing for them early. And before traveling to Nice, make sure you have all the necessary documents ready for housing, insurance, and banking, seek help from the helpful International Students Office team when in need.
HAVE YOU BROUGHT SOMETHING SPECIAL FROM SINGAPORE WITH YOU?
I brought a lot of Singaporean food eg. Laksa, sambal, curry, etc because I knew I was going to miss them terribly. I also brought pictures of my family and friends so I can stick them onto my bedroom wall.
Related articles:
EDHEC TOP 5 Masters in Finance by the Financial Times
Meet Baihe Li, MiM Financial Economics Alumna
Meet Ming Lu, MiM Financial Economics Alumna
Meet Gaurav Kalair, MSc in Finance Alumnus
Meet Lorenzo Avena, MiM Financial Economics student
Meet Hady Saad, MSc in Financial Markets Alumnus
GETTING VIRTUAL CAREER ADVICE ON SUSTAINABLE FINANCE TRENDS
Meet Paul Schweigl who worked on applied research projects developed by EDHEC-Risk Institute