EDHEC-Risk Director appointed member of Carbon4 Finance's Scientific Committee
We are honoured to announce that Lionel Martellini, Professor of Finance at EDHEC Business School and Director of EDHEC-Risk Institute, has been invited to join Carbon4 Finance's Scientific Committee…
Reading time :
2 Mar 2020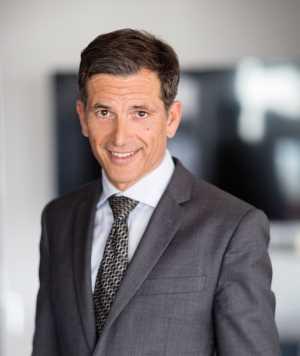 We are honoured to announce that Lionel Martellini, Professor of Finance at EDHEC Business School and Director of EDHEC-Risk Institute, has been invited to join Carbon4 Finance's Scientific Committee, alongside 7 other prominent members, senior level individuals whose expertise, advice and counsel will be focused on method issues.  
Advisors are recognized experts in disciplines, which can assist in the goals of Carbon4 Finance including but not limited to:
- Environmental and ESG Research
- Implementing ESG criteria into decision-making processes
- Accounting; - Regulation and laws
The group of financial and climate change experts will convene three times per year to provide insight and perspective on Carbon4 Finance's methodologies for assessing the climate change risks associated with investment portfolios and loan books and to reinforce the group's distinction for developing innovative and technically robust carbon assessment methods. The eight members of the Carbon4 Finance's Scientific Committee are as follows:
Orith Azoulay, Global Head of Green & Sustainable Finance, Natixis Corporate & Investment Banking division

Francois-Marie Bréon, Climate Researcher and Deputy Director of the Laboratoire des Sciences du Climat et de l'Environnement

Philippe Brossard,  Chief Economist, AG2R LA MONDIALE,

Ben Caldecott, Founding Director of the Oxford Sustainable Finance Programme and Associate Professor and Senior Research Fellow, University of Oxford Smith School of Enterprise and the Environment,

Jean-Marc Jancovici, Founding Partner of Carbone 4

Mark Lewis,  Global Head of Sustainability Research, BNP Paribas Asset Management

Lionel Martellini, Professor of Finance, EDHEC Business School and Director, EDHEC-Risk Institute

Ladislas Smia, Co-Head of Responsible Investment Research, Mirova
Lionel Martellini will bring his expertise on sustainable finance and climate change, thanks to the research works conducted within EDHEC-Risk research programmes. EDHEC-Risk Institute's eight research programmes explore interrelated aspects of investment solutions to advance the frontiers of knowledge and foster industry innovation. These programmes correspond to a long-term investment on the part of the Institute and they are designed with the support of EDHEC-Risk Institute's International Advisory Board. They host research chairs and strategic research projects that are supported by the industry.
Carbon4 Finance is a spin-off company of the leading advisory firm Carbone 4 focused on providing climate data solutions to investors and lenders. Carbon4 Finance's clients are asset managers, asset owners, banks and index providers that wish to report their climate performance or develop climate investment tools and policies based on custom data solutions.
Professor Lionel Martellini, is Director of EDHEC-Risk Institute. He conducts research in a broad range of topics related to investment solutions for individual and institutional investors, equity and fixed-income portfolio construction, risk management and derivatives valuation. He was previously on the faculty of the University of Southern California and has held a visiting position at Princeton University. He sits on the editorial boards of various journals, including the Journal of Alternative Investments and the Journal of Portfolio Management. He holds a PhD in Finance from the Haas School of Business, University of California at Berkeley. Outside of his activities in finance, he recently completed a PhD in Relativistic Astrophysics (University Côte d'Azur) and has become a member of the LIGO/Virgo international collaboration for the observation of gravitational waves.