EDHEC stands out in music, thanks to a sound identity created by Sixième Son
True to its status as one of the world's top management schools, EDHEC Business School continues to innovate and develop its brand via the creation of a sound identity imagined by the Sixième Son…
Reading time :
12 Oct 2020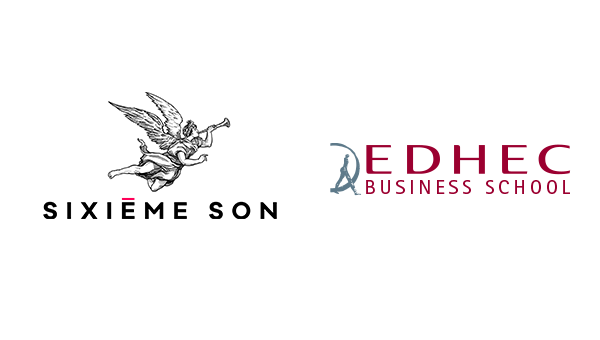 True to its status as one of the world's top management schools, EDHEC Business School continues to innovate and develop its brand via the creation of a sound identity imagined by the Sixième Son agency. This trailblazing approach is designed to bring EDHEC's community further together and strengthen the School's profile both in France and internationally, while also representing a nod to the Chairman and Founder of Sixième Son, Michaël Boumendil, himself a graduate of the prestigious school.
MAKE AN IMPACT
EDHEC's signature-manifesto takes on a new dimension thanks to the sound and imprint it will now leave. EDHEC placed the onus on creativity to express its vision and to stand out, so as to inspire the leaders of tomorrow. The School's thoroughly modern sound identity calls forth the future through an interplay of echoes between sounds. 
EDHEC new sound identity - dynamic version
Deliberately positive and engaging, the original composition reflects the School's desire to be a driver of responsible change and to make an enduring impact on the economy and broader society. It consequently expresses the ambitions enshrined in the School's new strategic plan, Impact Future Generations 2025, and its goal of training talented young people capable of making the world of business serve future generations.  
INSPIRE AND BRING TOGETHER
As France's first Grande Ecole to adopt a sound identity, EDHEC was eager to add new depth to its brand, via a sound signature created with the engagement and enthusiasm of Michaël Boumendil, Chairman and Founder of Sixième Son.
Just two years after pocketing his EDHEC degree, Michaël Boumendil set up his agency in 1995, in a move that ushered in the concept of sound identity for brands. Voted EDHEC of the Year by his peers in 2005, Michel has remained firmly engaged with the EDHEC community and the School's students since that time, providing regular testimony of his passion for creating sound environments for a roster of illustrious brands: Samsung SNCF, Renault, Roland-Garros, Petit Bateau, Michelin, Royal Bank of Canada and Axa among others.
Well aware of the global challenges facing business schools of global stature like EDHEC, Michaël Boumendil was keen for EDHEC's sound identity not only to embody the School's ambition, but also to inspire future generations and bring together the whole of the EDHEC community.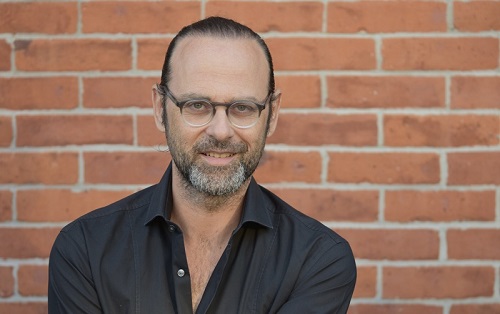 For Michaël Boumendil, Chairman and Founder of Sixième Son:
"The analysis and research we undertook prior to the creative stage largely guided us in our musical work. We wanted to embody the idea of excellence, without being overly formal or bombastic, in a way that fitted perfectly with EDHEC's identity and vision. Strong on personality, the sound identity embodies the clever mix of research and innovation in which EDHEC excels, the School's optimistic and smiling vision and its ability to move ahead, free from arrogance or naivety. Lastly, we used a polymorphous theme to finish embodying EDHEC's agility, a quality envied by many prestigious schools and universities."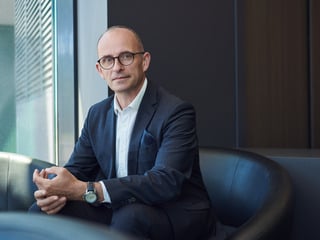 Emmanuel Métais, Dean of EDHEC Business School, adds:
"We are really delighted by this new sound identity created by the agency run by Michaël Boumendil, an EDHEC graduate and creator of a long list of emblematic sound signatures. Our new musical identity stems from a highly innovative approach and perfectly embodies EDHEC's DNA and vision, and will now be deployed in all our communications. It marks a new stage in asserting the ambitions enshrined in our strategic plan and our commitment to serving future generations."
EDHEC new sound signature
FIND HERE
EDHEC's sound identity - dynamic version 
EDHEC's sound identity - calm version
CREDITS
Agency: Sixième Son
Chairman & Creative Director: Michaël Boumendil
Managing Director: Laurent Cochini
Senior Art Directors: Vincent Turbé and Julien Goris
Project Directors: François Gioux
Musical Design: Alice Lépine, Alexis Mangou, Pierre Moreau
Entity: EDHEC