Responsible entrepreneurship: What are the ESG practices of French startups?
EDHEC Entrepreneurs conducts a brand-new survey in partnership with STATION F
Reading time :
18 Oct 2022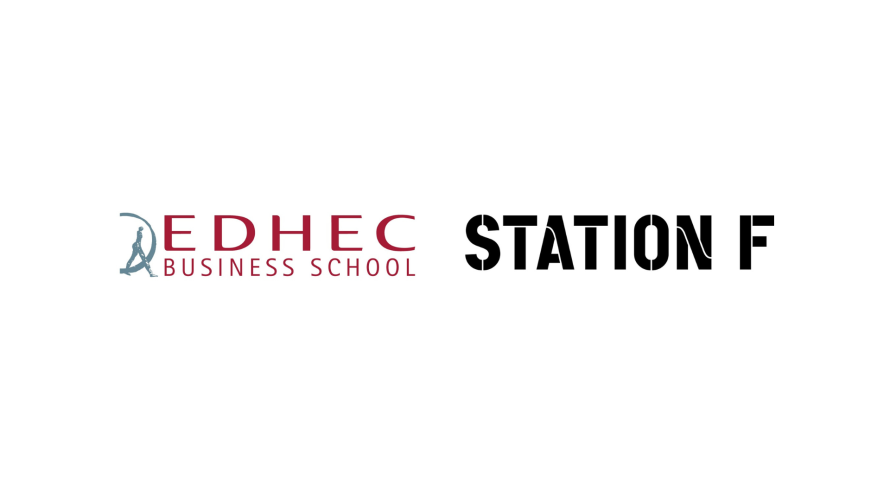 Who better than entrepreneurs to break down walls and take an active role in transforming the world? Today, investors, employees, consumers and partners expect a societal commitment from startups, beyond the creation of financial value. Balancing sustainable development with the economic imperative, however, remains a major challenge for startups.
EDHEC Entrepreneurs, EDHEC Business School's incubator, wanted to measure the commitment level of startups, understand their main mechanisms for action and the difficulties they face. In partnership with STATION F, the incubator conducted a brand-new survey of more than 200 startups to take stock of the environmental, social and governance (ESG) practices of the French ecosystem. The initiative aligns with the approach of the EDHEC Centre for Responsible Entrepreneurship, which aims to prepare tomorrow's entrepreneurs for global performance – economic, environmental and societal.
"This study is above all an invitation to join a broader movement to co-construct a new model of responsible entrepreneurship," explains Justine Soudier, Director of EDHEC Entrepreneurs. "We believe in the power of beginnings. The 'responsible by design' model makes it possible to inscribe startups' responsibility into their DNA and into the very heart of their business model."
"To succeed in future, startups, like all companies, will have to incorporate ESG issues," says Roxanne Varza, Director of STATION F. "Our role as a startup support campus is to give them the keys to do that. Having a clear overview of their situation and expectations is an essential first step and that is why we are delighted to team up with EDHEC for this study."
ESG and startups: four nuances of engagement 
An initial salient finding of this white paper is that more than 90% of the startups surveyed say they are convinced of the importance of ESG initiatives. This figure encompasses different stages of maturity, however. The results have enabled the categorisation of startups into four main types: ambassadorial (40%), conscious (38%), pragmatic (13%) and passive (9%).
A model that is 'responsible by design'
In concrete terms, 59% of the startups surveyed have already implemented ESG initiatives. Of these, 79% of startups in the growth category, 47% of series A startups, 53% of firms in the seed category and 60% of companies in pre-seed and newborn stages have taken an ESG approach.
The mechanisms that entrepreneurs consider most effective are, in the first instance, human resources, for ensuring quality of life at work, training, and diversity and inclusion. Second, the business model is perceived as the foundation of a startup's ESG commitment. A majority of firms integrate ESG criteria from the very design of their products and services and create a 'responsible by design' model that encompasses the entire value chain: eco-design, an environmentally friendly distribution strategy and considerations of end-of-life product issues. Environmental impact emerges as a third key mechanism: a greener workplace, low-carbon transport, the reduction of digital pollution, etc.
Lastly, nearly 90% of startups take ESG involvement into account when choosing business partners. Their objective: to create long-term relationships based on trust to ensure consistency in their commitment and avoid risks to their value chain.
A key attraction for new generations
The results are indisputable: 95% of startups that have implemented ESG initiatives see real benefits.
The first positive impact – deemed the most important by 41% of startups – relates to the recruitment and retention of talent. At a time when corporate responsibility is highly prized by new generations of graduates, it is now a real differentiating factor amid shortages of certain highly sought-after technical specialists and experts.
ESG: a complicating factor?
Even if the desire to act is present, ESG topics are often perceived as a complicating factor. When asked about what was stopping them, 58% of startups cited a lack of resources. One in two startups cited a lack of time (49%) or "not knowing where to start" (48%).
The need to integrate ESG issues grows as various stakeholders put pressure on startups. Consequently, the ecosystem plays a major role in the implementation of sustainable practices by being both incentivising and virtuous. Nearly half of the startups surveyed have already received enquiries about their ESG practices, mostly from clients (21%), but also from business partners (15%), incubators (14%) and employees (12%).
On the investment side, nearly one in three startups that raised funds have been questioned by investors about their ESG practices. Conversely, five out of six startups took into account the ESG involvement of investors, incubators or accelerators when making their final choice. A third of them considered it a decisive factor.
A open-source guide to best practices
Only one in four startups feel they are competent in the field of ESG. More than half of the startups surveyed want support to identify priority ESG projects relevant to their business, develop an action plan and set up specific indicators to measure the results of their initiatives.
As a follow-up to this survey, EDHEC Entrepreneurs wanted to take things a step further and encourage startups to take action. The incubator has adopted a collaborative approach to identifying startups' best ESG practices, classified according to their stage of maturity. The objective is to provide them with a lively, inspiring and user-friendly guide that offers resources and concrete pathways adapted to each stage of their development. This repository, co-built with EDHEC research, will be made open source in the coming weeks.
Download the results of the brand-new survey
conducted by EDHEC Entrepreneurs in partnership with STATION F