Executive briefing – Denis Dauchy: "Digital transformation disrupts the rules of value creation"
As part of EDHEC Executive Education's Acceleration Week/ Digital Strategy, Denis Dauchy, PhD, Professor of Strategy, will help participants understand the new rules of the digitalised business…
Reading time :
3 Feb 2020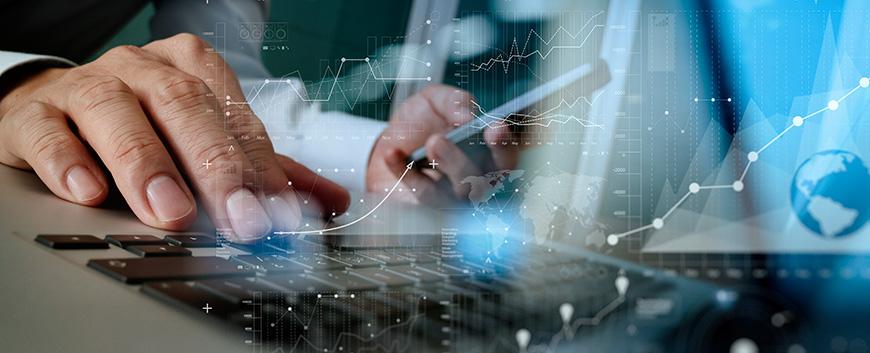 As part of EDHEC Executive Education's Acceleration Week/ Digital Strategy, Denis Dauchy, PhD, Professor of Strategy, will help participants understand the new rules of the digitalised business environment. These executives and leaders aim to change their strategic reasoning and their vision of value creation and develop a new, transformational leadership.
Why is digitalisation more than a marketing or technology-related issue?
Denis Dauchy: Digital transformation is a key strategic issue because it disrupts both operating logistics in any given market, and the rules of value creation in general.
What major transformations have digital technologies initiated, from a strategic standpoint?
The first disruption is the advent of data, that allows companies to know more and master more information related to their products and the product lifecycle. With data, they initiate a switch from a model based on selling a product to another one, based on selling solutions (for B2B) or experiences (for B2C). This vision of "product as a service" forces businesses to embrace a more systemic view of their activity, and to change not only the way they interact with their clients, but also their culture, their organisation, and the way they approach innovation.
The other major disruption is the advent of the platform model. Whether it is a piece of software or transactional platforms, it introduces new players to the market. As a result, strategic thinking cannot focus only on increasing one's market share in a given industry anymore. It must shift to building an ecosystem around the company, which implies the acquisition of digital assets.
How can executives and leaders tackle these changes?
Most executives are familiar with these trends but they find it hard to take action and manage the complex and global challenges involved. If large corporations are helped by specialist consulting firms in their digital transformation, medium to small-sized businesses must generate and manage the journey by themselves. It requires leaders to take a fresh look at their own function and leadership.
How would you define this new leadership?
It has more complex drivers: a transformational leader must achieve a balance between a global vision and a sense of detail. He or she must be sensitive to human realities and manage less vertically than before, while also displaying the courage to make impactful, disruptive decisions. This strategic agility can be achieved by accepting to question oneself on a daily basis, by opening up to other ways of thinking and more generally, by engaging in constant learning. This is why participating in a programme created specifically for executives and leaders like the Acceleration Week/ Digital Strategy is important for business leaders.
Are you an executive or future executive, wondering how to conduct the digital transformation of your organisation? The Acceleration Week/ Digital Strategy is a short training programme for executives and leaders: 5 days to understand how to build performance in an era of disruption, with a focus on data science as a driver for value creation.
For more information about the Acceleration Week/ Digital Strategy, contact us: [email protected].