Executive Education
|
Alumni
Programmes
Student Life
Global MBA Social Impact & Diversity Club
In today's context it is increasingly critical that we understand the challenges that business and the planet face and drive positive action to tackle them.
Reading time :
28 Feb 2023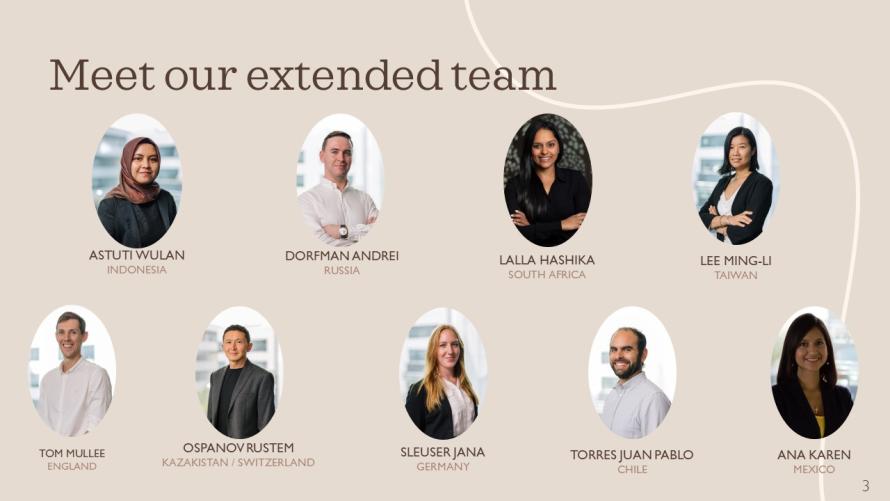 The EDHEC Global MBA Social Impact and diversity club is aimed towards gaining deeper insights into the dimensions of sustainability including the key dimension of DE&I. We do this through interactions with industry experts, alumnae and academia in related fields. We also have Robert Baker, who is the disruptor in residence for Diversity, Equity & Inclusion for the Global MBA programe, mentoring the club lead and members.
This year the focus of the club is on three aspects ; Diversity & Inclusion, Sustainability in industries and social impact.
"Since these topics have a strong relation with new initiatives, there are frequent collaborations with the Entrepreneurship club, which is one of the other 6 MBA clubs at EDHEC Global MBA programme. In the end we would want to leave our learnings from this year for the incoming Global MBA cohort at EHDEC and our peers across the globe." explains club president and Global  MBA candidate Shreeja Nandy. 
Sustainability & Social Impact: an MBA journey
The team has recently launched a podcast on the issues closest to their hearts: Sustainability & Social Impact: an MBA journey.  This Podcast addresses the core questions of 
What is sustainability in the context of different industries
How does it impact various stakeholders' and lastly 
Where do we fit in
It will cover two genres: Students' Journey & Industry Insights
"As Global MBA students, we recognize that the topic of sustainability is complex, rapidly evolving, and fragmented today. This initiative is an endeavor to have a broad view of the topic, prepare ourselves to be 'sustainability-ready', and connect with our peers." Shreeja says. 
Sustainability & Social Impact - the Podcast
Read on to find out more about the different episodes available: 
Students Speak: Vol 1 - Juan Pablo Torres Guzmán from Chile hopes for stronger Public-private partnerships.
'Students Speak' series, the current cohort of Global MBA students at the EDHEC Business School in France, share their experiences and new learnings. They discuss their aspirations for making an impact and their motivations for contributing to sustainable development. In this episode, Juan Pablo, from the 2022-2023 cohort, talks about the need for stronger public-private partnerships for successfully tackling global challenges.
Industry Experts: Vol 1 - Luca Signoretti - Leadership Evolution on 'The role of Agile Leadership in driving Sustainability'
Sustainability is a complex topic with different views, set in a fast-changing socio-political environment and dependent on rapid technological advancements. Business leaders need to navigate these challenges while transforming businesses to meet new societal and political demands. Agile leadership is emerging as a successful methodology to manage volatility, uncertainty, complexity, and ambiguity (VUCA). In this discussion, Luca Signoretti explains the core aspects of Agile leadership. He further talks about how elements such as Systemic thinking, can help us take a broader view of the multiple factors affecting sustainability.